By PAUL M. GREEN
Mayor Richard M. Daley:
his views of the city and state
Richard M. Daley, who began his second term as Chicago mayor in April, gave two exclusive interviews to Paul M. Green for Illinois Issues: the first on June 5 before the Illinois General Assembly adjourned its overtime spring session; the second on July 31, two weeks after its late adjournment. Both interviews took place in the mayor's office, the same room that the mayor's father, Richard J. Daley, used as his office when mayor of Chicago (1955-1976).
Mayor for just over two years, Richard M. Daley in these interviews gives his views of the future of Chicago —and the state. He ducks some questions, but here are his answers on his accomplishments and frustrations so far, his views on Chicago's future and the interdependence of the city, the state and the suburbs in that future. First comes the June 5 interview.
PG: You've been in office slightly more than two years, a relatively short time. Still, in your opinion, what has been your single most important accomplishment? What do you feel best about?
Mayor: Well, I think it's hard to pin point any one issue because you would say that if I pinpointed this issue, then that means you're not concerned about all these other issues. What I look at is the type of management and accountability that I want in government, to get people who are hardworking but most of all people who are creative and willing to go to the edge of something. That's what I want in government. That's what I want as managers and people around me in government, and that's what I think I'm trying to provide. That's what I'm trying to do.
... Take the whole idea of the revenue department with Paul Vallas. Paul Vallas and Inge Fryklund are working to collect $50 million in parking tickets next year alone.
PG: So you are actually setting up the process?
Mayor: I'm setting up the process as well as getting creative people. We're doing a 911 system. I told Leo Melamed [former head of the Chicago Mercantile Exchange] who just put in a telecommunications system, that I wanted him to chair my committee and that's what he's doing. Our 911 system will be the best system in the world. It really goes to the cutting edge of technology. That's what I look at.
When you look at the homeless issue at O'Hare Field, it's an example of everybody stepping over and around the issue. Why do we do something like that? We need the city government and private sector contributing money for alternatives for them, not to step around. We also need people like social workers, volunteers, the Christian Industrial League, drug treatment programs to make sure you are getting them a job. That's what you have to do. Otherwise, we just keep stepping around these things.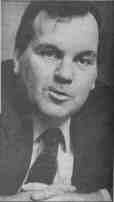 PG: Were there any great surprises when you became mayor? Was there anything that surprised you in that you couldn't do something immediately?
Mayor: Oh, I think a lot of things you couldn't do immediately because you really have to know the operation, your contracts and your work rules. You have all these tilings, so you have to get to know them. But I'm one who demands a lot from people. I'm not afraid to look at alternative ways in city government. That's what I've done in my two years and will continue to do in the next four.
PG: For a lot of people around the state, especially downstate, your name and who you are is important. Given your dad's six terms as mayor and your family's identification with Chicago government, what was your reaction when someone said "Mayor Daley" and was not talking about your father?
Mayor:(Laugh)
PG: Is it kind of silly to suggest that you were bred for the office and that you did not have to learn about the job?
Mayor: Right. The worst thing I think to do with a child is to say, "I want you to do this." It's terrible! I mean if you want it, you want it; if you don't, you don't. That's what you have to look at. I mean in anything, whether it's politics or government or private sector. You don't tell your kids anything. I want [mine] to do anything they want.
PG: A lot of people put words in your mouth; a lot of people assume that they know your intentions. Was it an ambition of yours that once you got in the public limelight to become mayor? Some day sit in your dad's chair?
Mayor: No, no.
PG: You easily could have remained Cook County state's attorney or gone into some other office.
Mayor: Right. Once I won state's attorney, I thoroughly enjoyed it. Then I ran for mayor, and I lost, but I got lucky the second time, of course. And then for the first time in history a Cook
18/August & September 1991/Illinois Issues
---
County state's attorney was reelected for a third time. I just enjoyed it, but I knew at the time that eventually I would make the decision whether I was going to be staying in public office or leaving it.
PG: You have made the third airport the biggest economic development issue you have right now through your spokesman Bob Repel.
Mayor: Well, that will be the biggest economic development issue outside of O'Hare Field in the metropolitan area. O'Hare Field has been the largest economic development program in the history of the state. This will equal that or be higher than that, and that's what it's all about. An airport deals with economic development and jobs.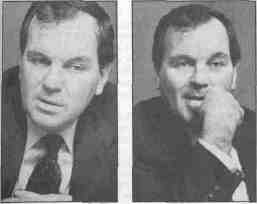 Photos by Jon Randolph
Richard M. Daley
PG: As of this June, are you fairly confident that the Lake Calumet site in the city that you initiated for Chicago's third airport will be chosen? [The Calumet site is the only one in Chicago. The other four sites under consideration include 1) Kankakee, 2) Peotone, 3) Gary, Ind., and 4) a bi-state site straddling the Illinois-Indiana border near Beecher.]
Mayor: I'm going to be confident of my site. People have to be confident about their sites. We're confident, number one, because under my administration we're managing our airports better than we've ever done before. We have good quality people — for running not only the aviation but Midway Airport and O'Hare Field. Good quality people. You can ask all the airlines; you can ask [U.S. Secretary of Transportation] Sam Skinner. They have seen it: real professionalism going on there. Besides that, we can come with the passenger fees. Now that is an example of my administration going forward. I was out there [Washington, D.C.] visiting the House and the Senate.
PG: You probably got a bigger play in Washington than in Chicago on your passenger boarding fee. When it passed, the Chicago Sun-Times and Chicago Tribune D.C. bureau reporters as well as other longtime capital observers were astounded by the ease with which it passed. [In October 1990 Congress passed legislation permitting Chicago to tax $3 for every boarding airline passenger at O'Hare and Midway; this October the tax becomes effective and is expected to raise $90 million to $100 million annually.]
Mayor: That's right, and we passed it. Now, I'm very committed about building this airport. This is something that I can do. We got $90 million or more to do a lot of work for either O'Hare or Midway. Also you have to look at two things when you build an airport: consumers and the airlines. Where are the consumers going to go? Consumers are not going to drive 45 minutes to an hour or more. They're just not going to go. I don't care where you put the airport. Look at Dulles. Number two: the airlines. Where are they going to go? We have the best site, and that deals with Midway because Midway would eventually close or move [its operations] over there [to the new airport], and that begets an airport.
So I am going to be confident. Why not? [Others] should be confident about their site, too. I don't trash their site. They could do anything they want. I'm not against their site. Let them promote their site, but they can't promote their site.
You now have some of the people out there in the northwest suburban area ganging up on my site. For what? Why should O'Hare Field worry about my site?
PG: Have you been encouraged by the remarks of Indiana Governor Evan Bayh that seemingly your Lake Calumet site is his second choice if he can't get the third Chicago-area airport in Gary?
Mayor: It has to be because unemployment problems in northwest Indiana are similar to those in southeast Chicago. There has been loss of steel manufacturing. Those people need jobs. Where you have to build [the third airport] is where people are. So you're right; if his site isn't playable, then our site is right next to it. Our site basically serves not only Chicago, Illinois, but northwest Indiana. There's nothing else happening there.
I forgot to say that we will be the only city in the country, one of the few cities in the world, with two new airports: O'Hare and this one. Think of it. No other city will have [two new ones]. It directly affects tourism, conventions, commerce and industry. We will be the gateway to America. It won't be New York or L.A., but Chicago. And that's what I'm looking at.
You will be surprised how much support I have in the south and southwest suburban area. People may be taking different political postures, but people in the community and business are all for it. You go out there and ask them what their future is today. If we don't build that today, there's nothing.
That area environmentally is a waste. You can't do anything. I don't care if the Sierra Club goes out there. It is fully polluted! You're not only going to work to clean up the environment, but also you will put people to work. That's an economic development program in the metropolitan area. If they don't see that, and you don't get these things done, then you're competing with Texas and California and Atlanta; then you really have problems.
PG: I'm surprised that the pollution issue has not gotten more play. Who's going to pay to clean it up without the airport?
Mayor: Well, they think there's wetlands out there. They're trying to romanticize the wetlands issue. ... I guess everything's a wetland. My backyard could be a wetland. It should be designated. They could designate everything in the country as a wetland. All of DuPage County would be a wetland.
August & September 1991/Illinois Issues/19
---
PG: Let me ask you about privatization. Is privatization a long-standing management style, or is it something you came by recently once you got in the mayor's office?
Mayor: Oh no, it's more a management style I have tried before in different operations. You have to see, and you have to compare. I mean, just look at our innovations in collecting parking tickets, towing abandoned cars, improving certain janitorial services and major sewer plans. You cannot put all these people on [the city payroll] and say you can only work 40 hours a week and [expect] you're going to do it. Alcohol and drug addiction are problems, and we should use outside agencies that know the business. They do business all over the country. Why don't we contract them to do it? See, we should be in certain businesses. What bureaucracy wants is growth, and they keep attaching on programs. Then all of a sudden you ask: "What are we doing this for? Who said we should be doing this?"
PG: Do you think privatization is one of the ways that you could cut down the potential budgetary problems in the future? I mean, is it going to be profitable as well as better?
Mayor: Well, first of all, you want to get the service; it will be a combination of city work force and privatization. You can't go completely this way or completely that way. If you do it, you have to have it balancing. What are we doing well? If we can't do it efficiently, the cost of giving service, then we should look it over.
PG: Has there been evidence, besides the parking and abandoned cars you are mentioning in your own budgetary discussions, that show you are providing better services?
Mayor: Yes, we can see that we have direct costs which are really indirect costs. Many times in government we show something [we're] doing much more efficiently, but [we] don't give all the cost. If you pile all the costs on, then you couldn't do it. ... [Y]ou really have to determine what is the real cost. Don't start shaving 20 percent off....
PG: How expensive is it to hire new employees?
Mayor: Right, when you hire someone, you have to manage that person; then besides that you have to get everyone involved. So I mean really you're basically a manager of the taxpayer's money, and how well are you spending that money? Well, we have a lot of areas that we could really look at privatizing, such as the loan program for housing. Why should I be in loans? The banks should do it; they do loans, they do the documentation. We shouldn't do it. We could use those people for other purposes.
PG: The great fear of privatization, other than from public employees who are afraid of losing their jobs, is that of accountability.
Mayor: You get the accountability through service. You're a manager. I'm the one who's going to be accountable.
PG: It's up to you to make sure city employees are accountable to you? Then, you're accountable to the people?
Mayor: That's the whole tiling because they're not presently accountable; I guess they're not. They don't do it. I'm the one who gets called up about a problem. I'm the one who gets called up about the street lighting and the abandoned car. I'm the one who gets blamed if the police don't arrive. I'm the one they blame if a city truck is broken down. I'm the one who must find more money basically to deal with our fleet and raise the taxes. I get blamed for it, not one of my employees. So let's begin. The accountability is right here, right in this office.
PG: There are a lot of people across the state of Illinois who want to know more about you. They see you on television, Channel 9. How do you see your relationship and the city of Chicago's to downstate?
Mayor: Well, when I was [state] senator, I always had a good relationship with the senators downstate, Democrats or Republicans. ... So I was there eight years, and before that during Con-Con [the convention writing the current Illinois constitution] I met others [in Springfield]. So I got a really different perspective. When I was on the agricultural committee and the judiciary committee, [I got] to know the ins and outs. I work well with different state agencies and I enjoyed that role.
That gives you a different perspective — down there. And then being state's attorney, I worked well with [U.S. Attorney] Fred Foreman, [DuPage County State's Attorney] Jim Ryan. I worked well with Tom Baker from McHenry County and the people from Joliet bringing in federal money and not just for Cook County.... working with [former] U.S. attorneys like Anton Valukas and Dan Webb.
... I believe the way I describe the problems in Chicago is that it's a metropolitan area. I've said that everywhere. The uneducated child is not just my problem, it's the state's problem. It's also the federal government's problem....
So if [people are] not working, and they don't have an education, it becomes all of our problems. So many people say it's a Chicago problem. It's not; it's basically everybody's problem. And I said that constantly when I met with groups of suburban mayors as state's attorney.
PG: Do you feel comfortable if downstate looks to you as the urban leader of the state of Illinois? I mean do Peoria's problems, Rockford's problems reflect Chicago's problems?
Mayor: They're all the same. We have a narcotics problem. Everybody has a narcotics problem. We have an education problem. We have a tax problem and infrastructure problems. They're all the same, different proportions. So mine is maybe millions, and theirs is $100,000, $500,000 or maybe a couple of million. Mine could be higher, but they're all the same....
PG: What about the notion that in many ways Chicago and downstate Illinois, especially urban downstate, have a lot more in common than Chicago and some of its upper income suburbs?
Mayor: Well, that has always been the fight. But I think the upper income suburbs realize that if you have a dead city, you have a dead metropolitan area. Nothing will help a metropolitan area if you have a dead city. Then you really have major problems ... because then your businesses not only move out of Chicago, you have businesses move out of that metropolitan area. You have nothing coming into a major metropolitan area to relocate or locate your business and employees. And you can go across the country and you'll see that. I say what's good for the suburbs is good for the city, and what's good for the city is good for the suburbs. It's a two-way street here.
If you try to say it's only one way, then you're denying the vitality of the metropolitan area's quality of life.... We may have differences, but we are one. DuPage County is not separate anymore. DuPage County has the same problems. They have
20/ August & September 1991/Illinois Issues
---
traffic problems, they have crime problems on a higher proportion [than before], they have tax problems.
PG: Would you actually go and meet the Republican DuPage County Board chairman, Aldo Botti, like Cook County Board President Dick Phelan did?
Mayor: I know Aldo Botti, I know [Illinois House Minority Leader] Lee Daniels, I knew Jack Knuepfer [former DuPage County Board president and state senator] while I was in Con-Con and the Senate. I knew Congressman [Harris] Fawell. I was in the Senate with him and [Illinois Senate Minority Leader] Pate Phillip. That doesn't mean we are not going to differ, but listen, we have some of the same problems. I'm on board.
PG: It's June now and we're heading towards the end of the General Assembly's session. Your budget needs a surcharge; the surtax to be blunt —
Mayor: I need $92 million.
PG: You're talking some real money.
Mayor: But we're talking about basically an agreement that was made a couple of years ago and everybody got in there. See. And that's what you do.
PG: And now the deal is, and you know better than anybody, that if the state income tax surcharge is renewed, the governor wants the state to take half of the surcharge money that has been going to cities.
Mayor: Yeah, they have to figure that out. So I'm against it. Hey, I fought for this last time. Jim Edgar was secretary of state. Governor Thompson and I fought for this; we did work out an agreement with a lot of other people. So you have to start back in
---
Why should a city be mandated to do something by the federal government without the money to do it? My advice: 'Don't do it!'
---
the ball game. Then you have to get the agreement; that's something else.
PG: So you're saying that basically that the surcharge should go through as is?
Mayor: Well, I was one of the few municipalities that gave $25 million back. That's why the people didn't believe it. They want their taxes reduced. Real estate taxes. That's what they want out there. But we did it even on a temporary basis. That was the only way to convince the people that the income tax surcharge would give you tax relief. Otherwise it didn't give tax relief. Chicago, Oak Park and I think two other municipalities gave tax relief. Tax relief means real estate tax relief.
PG: Right now the state is facing real red ink too. So is the national government. There is no pot of money anywhere.
Mayor: Well, the problem of the federal government is that... they print money and go in debt. That's their national policy, Democrats and Republicans... it doesn't matter. And this is where I differ. They should have a financial report ...; Standard and Poor's or Moody should grade them just like me. Otherwise we're saying to our parent corporation, "Do anything you want." What happens is a parent corporation does it, and then we all follow. They're in debt; we go in debt. Who cares? And that's what is wrong with America. The federal government is saying, "Go in debt, don't pay your bills, overspend. We just print the money."
...I firmly believe the federal government should be monitored. I believe in what Michael O'Malley' s doing in Hoffinan Estates. Why should a city be mandated to do something by the federal government or state government without the money to do it? My advice: "Don't do it!"
... In other words, everything goes down ... and we are at the bottom of the hill.... But I think people are now fighting back.
What [we're] doing is, [we're] telling the taxpayers, "Your taxes are going to go up. Your real estate taxes. And this is the way they cut them down: very simply, in the income tax surcharge."
After the Illinois General Assembly finally adjourned. Mayor Daley answered these follow-up questions on July 31:
PG: The state budget deal in Senate Bill 1378 appears to cut income tax surcharge dollars for Chicago from $93 million to $56 million in fiscal year '92 and $81 million in fiscal year '93. How do you plan to make up the shortfall?
Mayor: Well, we are immediately going to introduce a hiring freeze in the city. Our budget director will announce a freeze in the work force tomorrow.
PG: Following the Springfield budget agreement, your new budget director, Karen Lyons, announced that Chicago had a $22 million budget surplus. Some called it a surprise. Was it? And how will it affect next year's budget?
Mayor: Well, the surplus goes automatically out because, first of all, you get three or four percent pick-up next year. Then [there's] the loss of population and the cutback surcharge. The population loss will cost us $12 [million] to $20 million right there. Then you have fire and police contracts.
PG: SB 1378 also gives Chicago the opportunity to impose new taxes like a five percent interstate telecommunications tax, which some say could raise $30 million. Are you going to do it?
Mayor: You'd raise that tax on the backs of businesses. That's a real problem. Now this idea of the state saying you can tax locally, well, that's what they did in New York City.
PG: You mean they take away state dollars and say you can make it up by taxing your own people?
Mayor: Right. You tax your own businesses and they all start moving. They say "Adios" and they go out. That's what they did in New York City. So that's it; you have to be very careful. This idea that the state says: "We're not going to do it anymore; you go tax." [Chicago] got the McCormick Place tax; that only affects the city of Chicago. So you keep raising these taxes, and all of a sudden the business community says, "Why are we here? We can go someplace else and use their phones." That's one of the problems that directly affects the business community. The state wants to keep business here as much as I do.
August & September 1991/Illinois Issues/21
---
PG: That's basically the logic that was behind approving the McCormick Place deal in Springfield with Chicago taxes? It would bring revenues to the state?
Mayor: Right. Chicago is not separate or independent from the state of Illinois. We have major corporations here. Look at our business community.
PG: Much has been written of your involvement during the overtime legislation session in Springfield. What did you do and who did you do it with?
Mayor: I talked to [Senate President] Phil Rock, [House Speaker] Mike Madigan, [House Minority Leader] Lee Daniels, [Senate Minority Leader] Pate Philip — I talked to all of them.
PG: Do you think that you were involved a lot or a little in the process? Do you think that criticism early on in the overtime session — that you weren't there — was appropriate?
Mayor: We were there before, during, and we will be there after. And we'll continue to be there after, after, after ....
PG: Reflect on the big picture. Overall, how did Chicago do in Springfield this year?
Mayor: I think the state has some serious problems. Just look at the layoffs going on across the state, not just in Chicago. It affects the middle class. It pushes people down. First National Bank laid off 1,000 people; where do they go? There are no jobs for them. So we are having serious economic problems in this country. We are in a real economic crisis.
PG: Your dad was Chicago's greatest booster, always predicting grand things for Chicago's future. What kind of Chicago do you see in the year 2000?
Mayor: The two biggest things will be McCormick Place and
---
The elephants or donkeys are not what younger people look to
---
the third international airport. That's going to make Chicago and the metropolitan area. If you don't get a third airport, there will be overcrowding at O'Hare and people complaining who are living there. The growth factor will be in the airport. Otherwise there's no growth factor. You build a building here and you do this, fine, but there was nothing as significant as O'Hare Field in the 1950s,'60s,'70s,'80s.
So that for the year 2000, the third airport is the whole key to the future of the metropolitan area. Otherwise, there's no growth. You're not going to have a lot of growth that can accomplish what O'Hare Field has done for the metropolitan area in the north and west suburbs. It will do the same thing for the Lake Calumet area. We need the guts to do it. If you don't do it, you are not going any place. You're not going any place [mayor's emphasis].
There's nothing down there. I can stand on the expressway, and there's no one coming down here with any plans. No one is saying, "I'm going to put 5,000, 10,000, 20,000 or 200,000 people to work there." There's nothing at all.
[At stake is]... the future of the metropolitan area, whether or not we are going to be a hub for transportation — international transportation. ...
PG: So the old traditional employment in Chicago, like manufacturing —
Mayor: No, it's gone. We are going to sign a treaty with Mexico. We are competing internationally. We need another international airport [for] international cargo, international travel, international businesses. ... Nothing is coming along as significant [as the third airport] in the next 25 years or for 40 years for the Chicago metropolitan area.
PG: So, for the state of Illinois, it needs Chicago to generate these dollars to produce the revenue for the whole state?
Mayor: ... The city needs the state; the state needs the city. Look at the downtown hub and what it means to the economy for not only the city of Chicago. I don't fight the suburban areas or collar counties. I get along with them; they're former Chicagoans anyway.
PG: Are you going to be mayor in the year 2000?
Mayor: I don't know.
PG: Politically you have surprised many people in that, unlike your dad, you have not become a Democratic party leader or even a spokesman for the party at the local and state level. Why?
Mayor: Oh, I have enough problems as mayor. I'm convinced now in the 1990s people don't look at elephants and donkeys; they look at candidates and philosophy. They want the job done. And the political system is changing rapidly in this country, and we better realize that. The elephants or donkeys are not what younger people look to. They look at individual candidates' philosophy, and I think it's a different time and a different generation.
My dad came out of the Roosevelt era and the Depression. One person and one party made a difference in his life. That's what everybody forgot when they called my father and other people political bosses. They really do a disservice because these men and women came out of the Depression, they came out of the war. They knew that Roosevelt and the Democratic party made a difference on them, on their quality of life issues, and they believed in that. But today it is completely different. ...
PG: Do you enjoy politics? You've said you have run 11 times in the last 12 years. You've run probably more times in a shorter period of time than anyone in the history of this city.
Mayor: Let's see, in the last 11 years I ran twice in '80, once in '83, twice in '84, twice in '88, twice in '89 and twice in '91. Eleven times. People talked about my political skills. Remember, they said I could not speak and write and walk and all these things they were saying about me.
PG: They don't say that as much as they used to.
Mayor: I know.... I mean it was unbelievable. So now I enjoy the management. I enjoy getting things done. My philosophy is the edge, the edge of something. There's where we have to go in local government, in not only the philosophy but the creativity in people around you. They have to go to the edge.
Paul M. Green is director of the Institute for Public Policy and Administration, Governors State University. He is co-editor with Melvin G. Holli of a new book. Restoration 1989: Chicago Elects a New Daley, published by Lyceum Books (August 1991).
22/August & September 1991/Illinois Issues
---