Join Us in Springfield for
Park District Conservation Day 1995
---
Saturday, August 19
On Saturday, August 19—with crowds at the Illinois State Fair expected to top 95,000—volunteers and performers from 38 park districts, forest preserves and recreation agencies will travel to Springfield for Park District Conservation Day 1995, a special day named by Governor Edgar to recognize the tremendous social and economic impact of the state's park districts, forest preserves and natural resource agencies.
Celebrating its second anniversary in 1995, Park District Conservation Day is sponsored by the Illinois Association of Park Districts, the Illinois Park and Recreation Association and the Illinois Department of Natural Resources. These agencies are dedicated to the wise use of leisure time, preservation of our state's natural resources and an improved quality of life for all people in Illinois.
Throughout the day, fairgoers will enjoy park district dance, theater and musical performances as well as gymnastic exhibitions at the Lincoln Stage. The State Fair Senior Center will showcase variety shows, choral performances, senior aerobics clubs and more. At Club Mickey D's the action is nonstop and fast-paced as the Chicago Wheelchair Bulls and Bulls Juniors press the courts for hours of exciting wheelchair basketball.
In the serene settings of Conservation World, fairgoers will take part in fun, interactive exhibits with animals, reptiles and insects presented by forest preserves and zoos, plus the area's multitude of daily activities, great food and Conservation World favorites like the logrolling competition and the lumberjack shows.
"Illinois park districts and forest preserves are leaders in the nation in providing the highest quality recreational opportunities and conservation programs for people of all ages and abilities," said Ted Flickinger, Executive Director of the Illinois Association of Park Districts. "At the Illinois State Fair—the largest recreational event of the year—we take time for fun and showcase the outstanding work of our park districts, forest preserves and natural resource agencies."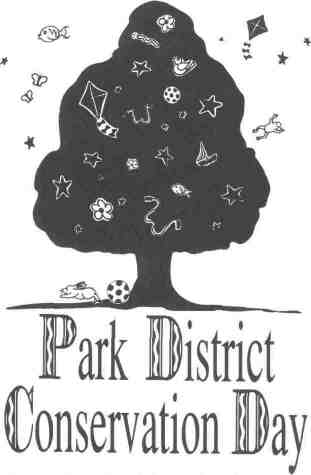 Illinois State Fair * Springfield, Illinois
Performers

Beardstown Park District
Bolingbrook Park District
Chicago Park District
Decatur Park District
Glenview Park District
Granite City Park District
Havana Park District
Homewood-Flossmoor Park District
Joliet Park District
Kankakee Valley Park District
Lombard Park District
Northeast DuPage Special Recreation Association
Northwest Special Recreation Association
Oak Lawn Park District
Palatine Park District
Park Ridge Recreation and Park District
Peoria Park District
Rolling Meadows Park District
Schaumburg Park District
Springfield Park District
Springfield Recreation Department
Western DuPage Special Recreation Association

Bus Trips

Barrington Park District
Chicago Park District
Collinsville Area Recreation Department
Grayslake Park District
Niles Park District
Oak Forest Park District
Plainfield Park District
Rolling Meadows Park District
Round Lake Park District
Sandwich Park District
Schaumburg Park District
South Suburban Special Recreation Association
Venice Park District
Wheeling Park District
Wilmette Park District
Woodstock Recreation Department
38 • Illinois Parks & Recreation • July/August 1995
---