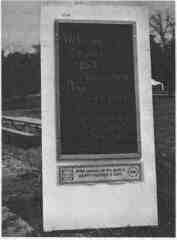 IPRA celebrates Father's Day with the Kane County Cougars at a pre-game picnic.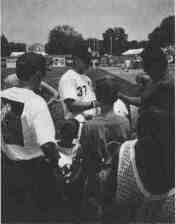 Cougar players sign autographs before the game for little kids and big kids alike!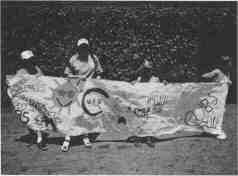 On a beautiful day in July, day campers from Cary Park District strut their stuff in a banner parade during Field Activity Day at Wrigley Field.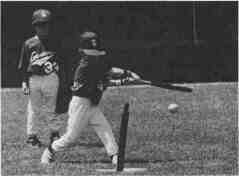 T-ball teams from local park and recreation agencies exhibit their skill on the Cubs' outfield to the delight of bleacher-seat fans.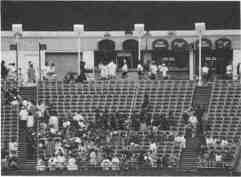 On a not-so-beautiful day in August, the White Sox are forced to cancel Field Activity Day due to poor field conditions and persistent rain.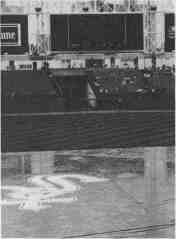 Participants from a handful of park and recreation agencies brave the inclement weather, including fans from Stream- wood Park District shown here cheering despite the two-hour rain delay.