Illinois
COMMENTRY
Keeping the coal mines of Illinois open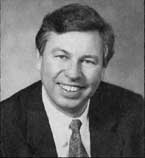 Taylor Pensoneau
Back in early June, I was grand marshal of the annual Black Diamond Days parade in Gillespie. As the procession moved through the old coal mining town in Macoupin County, everybody seemed to be in a festive spirit. People lining the streets returned my waves with broad smiles. And more than a few persons shouted to me to "hang in there and keep those mines open."
For me, it was a good day. Not all of them are like that. But you see, Gillespie lies on the south edge of still vibrant territory in Illinois coal mining. The tough time my industry has been experiencing in the state has pretty much been avoided in that region. Knock on wood.
I could not help during my visit to Gillespie but reflect on the day 15 or so years ago when I was the parade marshal for the Old King Coal Festival at West Frankfort, then the center of a healthy mining area. Since then, though, many of the mines in that section of deep Southern Illinois have closed, triggering hardship for numerous mining families and their communities. That has meant a lot of headaches for my organization and its efforts to promote Illinois coal.
Indeed, some folks have hit me with a prediction that not too far down the line Illinois may have only two mines open. The new National Coal Museum mine by West Frankfort and the popular coal mine exhibit at the Museum of Science and Industry in Chicago, neither of which produces coal. Well, I think that is a bit of an exaggeration.
The Illinois coal industry has been around for a long time. It has a history of ups and downs. Without question, we are mired at present in one of those depressed periods, a result for the most part of the passage of the Federal Clean Air Act Amendments in 1990. A part of that legislation was intended to reduce sulfurous emissions from the burning of coal, and it has. Consequently, since much Illinois coal has a high sulfur content, some utility plants—the major users of Illinois coal—have abandoned our product, leading to the much-publicized mine closings as well as job losses and decreased Illinois coal production.
However, the coal industry in this state always has bounced back from past downhill slides, and there are reasons to believe that this will occur again. But we may not see it happen until early in the next century.
By then, Illinois coal well could become the beneficiary of various factors. We should be seeing payoffs from all the programs intended to bring about the use of Illinois coal in greater harmony with the environment. The reality is that tremendous strides already have been made in cleaning the sulfur from Illinois coal before it enters the air. And Illinois long ago became the leader among the states in the development of clean coal technologies.
It is hard to believe that nothing will come in the years ahead from the widespread efforts on behalf of Illinois coal usage in the labs of major Illinois universities, in the demonstration projects managed by the state's utilities and large industries or in the efforts of our coal companies themselves to operate as cost efficiently as possible.
Cost. I cannot overemphasize it. There is no better way for those of us in Illinois coal to compete
Taylor Pensoneau is the vice president of the Illinois Coal Association, the Springfield-based trade organization representing the Illinois coal industry. Prior to joining the coal industry in 1978, he was a reporter for the St. Louis Post-Dispatch for 16 years. The last 12 of those years were spent as the newspaper's Illinois political correspondent. He was the lead author on a 1993 book on former Illinois Governor Dan Walker. He has now finished work on a second book, a biography of former Governor Richard Ogilvie, that will be published by Southern Illinois University Press this year.
4 ILLINOIS COUNTRY LIVING AUGUST 1997
---
than on cost. The Illinois mines faring best in these difficult days are those that have lowered their operating costs. And now, with the deregulation of electricity generation on the horizon, there should be even greater opportunities for the lowest cost producers in the state. Actually, Illinois coal is well positioned to take advantage of some innovative marketing strategies, but only if our prices are competitive.
On the plus side, the coal industry in Illinois has come a long way in recent decades in coexisting much more peacefully with the agricultural community and other neighbors. Take surface mining for example. Land is now almost always restored to a condition as good if not better than it was before mining.
While some may view coal as a fuel past its prime, there is ample reason to believe that coal—still America's most abundant natural resource—may be even more the leading fuel across the country for the next century. Given a few breaks, Illinois coal can be a full-fledged player in that bright future.
Believe me, I would like nothing better than to return to Gillespie in a few years so I might tell the folks who yelled at me along the parade route that, yes, we did "hang in there and keep those mines open."
AUGUST 1997 ILLINOIS COUNTRY LIVING
---