Illinois History Teacher, Volume 7:1
CONTRIBUTORS' BIOGRAPHIES
Jane Adams is associate professor of anthropology at Southern Illinois University at Carbondale. Raised on a southern Illinois farm, she received her Ph.D. from the University of Illinois. She is the author of the Transformation of Rural Life: Southern Illinois 1890-1990 (University of North Carolina Press, 1994) and editor of "All Anybody Ever Wanted of Me Was to Work": The Memoirs of Edith Bradley Rendleman (Southern Illinois University Press, 1996). Both books were awarded the Illinois State Historical Society Distinguished Service Award. Adams has taught numerous workshops for middle and high school teachers and community groups on using local history resources. She is currently working on a book on agricultural policy.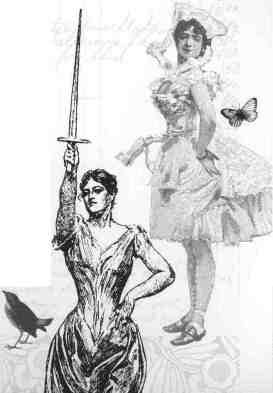 John D. Buenker is professor of history and ethnic studies at the University of Wisconsin-Parkside in Kenosha. After receiving his Ph.D. from Georgetown University, he taught at Eastern Illinois University from 1965 to 1970. He has written extensively on the history of the Progressive Era in the midwestern and northeastern states, and is the author of nearly two dozen articles and six books on that general topic. His latest books are Wisconsin: The Progressive Era, 1893-1914 and Those United States: International Views of American History, which he co-edited with Gerald Michael Greenfield.
Brooke S. Ebner teaches third grade at Fairview South School District 72 in Skokie, Illinois. Born in Passaic, New Jersey, she is a graduate of the public schools in Lake Forest, Illinois, and she received her B.S. from the University of Iowa. She is currently pursuing a M.S. in curriculum and instruction at Northern Illinois University.
Michael H. Ebner is the A.B. Dick professor of history and department chair at Lake Forest College in Lake Forest, Illinois. Born in Paterson, New Jersey, he received a B.A. from the University of Toledo and an M.A. and the Ph.D. from the University of Virginia. He is the author of the prize-winning Creating Chicago's North Shore, A Suburban History (University of Chicago Press, 1988) and has written extensively for scholarly journals in this country and abroad. He has been recognized as a teacher and mentor by the American Historical Association, The Chicago Tribune, The City College of New York, and Lake Forest College. Ebner is completing a book about rapid suburban growth since 1945.
Tamerin Hayward is the social studies department chair of J. I. Case High School in Racine, Wisconsin, where she teaches courses in international baccalaureate history and the theory of knowledge. Her publications include eight articles in the Handbook of American Women's History. A teacher for the past nineteen years, her M.A. from the University of Wisconsin-Milwaukee is in twentieth-century history of Europe and the United States. In 1996 she was named Wisconsin PTA High School Teacher of the Year, and in 1997 she was inducted into the Southeastern Wisconsin Educators' Hall of Fame.
Marilyn Hughes teaches in the Academic Talent Program at Lincoln Middle School in Carbondale, Illinois. She is a graduate of Southern Illinois University with a bachelor's and a master's degree in education and additional study in gifted education. As a descendant of farm families in southern Illinois, she has a special interest in women's work on the farm.
Mildred Pratt is Professor Emerita at Illinois State University in Normal, Illinois. She holds a B.A. from Jarvis Christian College, an M.A. from Butler University School of Religion, an M.S. from the University of Indiana, and the Ph.D. from the University of Pittsburgh, where she taught for seven years. She founded and served as Co-Director of the Bloomington-Normal Black History Project at Illinois State University. She has several publications in books and journals on African American history and social work, and has conducted extensive research on local black history.
Peggy Ellen Scott is teaching for the twenty-sixth year at University High School in Normal, the laboratory school of Illinois State University. Currently, she is teaching U.S. history, and working with pre-student teachers through the College of Education. She holds a B.A. and M.S. in history from Illinois State University.
---