Volume 13:1—Taking A Stand in Illinois History

Taking a stand on an issue, the topic of this volume of the Illinois History Teacher, is commonly advocated but less commonly done. The advocates featured in this volume addressed a wide range of issues-agricultural and horticultural improvements; land-grant colleges; women's suffrage; public school reform and public health; opposition to war, war-profiteering, and racism; and advocacy of workers' rights including quality of life, civil rights, and economic reform. Advocates employed such tactics as political campaigns, philanthropy, interest group lobbying and journalism, poetry and literature, and literary study. Consequently, the sum total of the readings and curriculum materials here are very broad. Yet, throughout them rings the belief that society is not a fiction but rather a collective life whose security and quality can be improved.

John Kennicott's work for the improvement of the natural environment perhaps is not the kind of subject that might easily come to mind if asked. How did early-nineteenth-century Illinoisans improve their lives? For this reason alone Cheryl Lyon-Jenness's article will shed new light on our state's past. Kennicott's horticultural advocacy brought changes in city life, but his mission also affected rural and smalltown life, places that are seldom appreciated for dramatic action. Kennicott's suggestions had practical appeal; they were not idle daydreaming. James Schebler's curriculum materials have their own utility as they enlarge the capacity for appreciating Kennicott's work.

Janet Cornelius's article on the "municipal housekeeping" of Progressive-era women in Danville picks up the common thread of this volume by demonstrating the ways in which the women influenced the city where they lived. Although Danville experienced benefits that many city fathers pursue-such as rapid growth and monetary wealth-the Women's Club members believed that the transformations should bring other benefits, too, and that those benefits should be shared by more than a few. Danville was not alone in benefiting from the cause of public improvement by women's clubs. Who were their counterparts in your area? Perhaps students can study that question after learning from Kristin Camp's curriculum materials about Danville.

Carl Sandburg-poet, journalist, biographer, orator, folksinger, performer, and, early in life secretary to a mayor-is a far more widely known figure than those in the Women's Club movement in Danville. Dan Guillory gives us an opportunity to comprehend the Chicagoan Sandburg's rare combination of talents in pursuit of a better life for workers, immigrants, women, children, and soldiers. Rosemary Laughlin's curriculum materials enable us to further appreciate Sandburg's effectiveness and adds by helping us see how the literary art had the capacity to touch people in a way that non-literary appeals could not.

Paul H. Douglas waged a campaign during his eighteen years representing Illinois in the United States Senate for those he believed were of the "diffused general interest" versus the "concentrated private interest." On such issues as civil rights, open housing, and the environment Roger Biles convincingly portrays Douglas as a man for the people. Judge for yourself as Harold Harrison's curriculum materials invite study of what championing causes truly means in practice.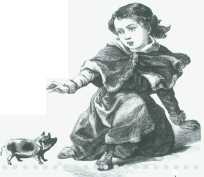 The four narratives and their dedicated curriculum materials presented here by no means exhaust the subject of "Taking a Stand in Illinois History." These materials do offer information about people and events basic to our shared life in Illinois and, where they may not seem to extend beyond the boundaries of a particular locale in our state, they in fact offer a way of looking at other locales.

Take this volume. Use it. Let us know what you think. A questionnaire is enclosed for the convenience of your answers. Don't forget as well to spread the word about obtaining these materials on line free of charge. Go to the web site for the Illinois Historic Preservation Agency (www.state.il.us/hps/). On the home page, click on "Education Services." On that page, click on the Illinois History Teacher, and you will find a link to the Northern Illinois University web site. Click on it and review the volumes in which you are interested. We look forward to your using these materials designed for Illinois teachers and their students. We also enjoy hearing from you. Enjoy the journey!
Keith A. Sculle
Editor, Illinois History Teacher
1
---