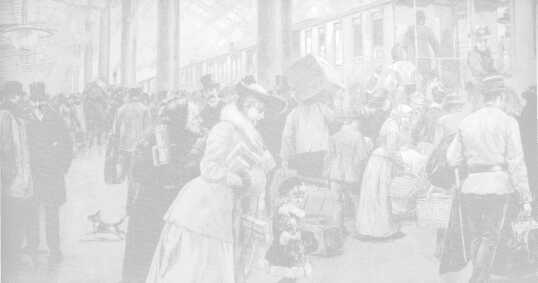 CONTRIBUTORS' BIOGRAPHIES

Thomas Best has taught American history at Monmouth-Roseville Junior High School for 24 years. He is also a part-time instructor of courses on the Civil War and Secondary Social Science Methods at Monmouth College. He earned his B. A. from the University of Northern Iowa (1981) and his master's from Western Illinois University (1991). He has contributed previously to the Illinois History Teacher on topics including John Deere, the health of Civil War soldiers, and the Copperhead movement. He researches, lectures, and teaches on subjects ranging from westward expansion and the Civil War to the applications of local history in the classroom.

H. Roger Grant, guest editor of this volume "Railroads in Illinois History," is a specialist in transportation history. He is the author of two dozen books, mostly on railroad topics. Presently, he is completing a biography of railroad executive Jervis Langdon, Jr. that Indiana University Press will publish in 2008. Grant is the Kathryn and Calhoun Lemon Professor of History at Clemson University in South Carolina.

Mary Ann Hanlin has been a teacher for over 40 years, more than 30 of them in Elmwood, Illinois, a small Midwestern community founded because of the proximity of a railroad. She earned a B. A. from Monmouth College and has completed an additional 75 hours of course work. She is a teacher consultant with the Illinois Geographic Alliance/National Geographic Society and serves on its Teacher Education Steering Committee in Illinois. With local history a primary interest, she teaches social science in grades 5-6 at Elmwood Elementary school.

Bruce David Janu teaches at John Hersey High School in an interdisciplinary curriculum. He earned a B. A. and

an M. A. in history from Eastern Illinois University and is currently finishing another M. A. at the University of Chicago. In addition to previous curriculum materials for the Illinois History Teacher, he has published several lesson-plan books, including Bring Out Your Dead: Recreating the Black Death in the Classroom; Mouldering in the Grave: A Dramatic Approach to Teaching about John Brown; and The Constitution: A Cooperative Learning Approach. Janu moonlights as a videographer and just completed his first documentary, Facing Sudan.

Jamie Lynn Kassner has taught social studies at Schaumburg High School since 2003. She earned her bachelor's degree from Eastern Illinois University in 2003 and her master's from Olivet Nazarene University in 2006. Jamie was a presente at the Eastern Illinois University's history fair in 2005. Preferring to share her passion for American history through stories rather than lectures, she is creative with teaching activities that allow her students to demonstrate their understanding of content through means other than oral reports.




---