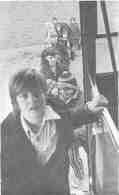 Children are used to getting on a bus in the Bolingbrook area to attend recreation programs.

Recreation and the 45-15 School Plan

A New Adventure

By
Michael J. Janis

ON JUNE 30, 1970, THE VALLEY View School District 96 turned a new page in American Public Education. District 96, serving the Will County communities of Bolingbrook and Romeoville adopted a workable plan for year-around school for grades kindergarten through 8. While this new plan is a true breakthrough in education, its effect on a Park District is drastic and far reaching. Before being able to understand the situation, a look at the area is necessary.

LOCATION


Bolingbrook is located at the intersection of Interstate 55 and Illinois Route 53, southwest of Chicago. The growth of the area is similar to that of the area northwest of Chicago, such as Elk Grove Village and Schaumberg. Less than twenty years ago, the Valley View School District combined six one-room school houses into one eight room elementary school with an enrollment of 89 pupils. Romeoville was just a spot on the map along the old Illinois-Michigan Canal. Bolingbrook was not even in existence yet and the land where homes for 12,000 people have now sprouted, grew nothing but corn, soybeans, and wheat. Where once only the birds had migrated, now a migration of young, urban families is taking place. That same elementary school district that had less than 90 students, is now serving over 7,000 pupils in grades kindergarten through 8.

The citizens of the Valley View School District were faced with a school population crisis in 1970. Coupled with the yearly growth of more than 500 additional students, the state had recently passed legislation requiring each elementary school district to provide kindergarten facilities. This meant finding space for more than 1500 additional students.

However, in 1968, the residents of the school district had taxed themselves to their legal limit for building construction. Three alternatives presented themselves—allow students and teachers to double shift; place 50-60 students in each classroom, or to reschedule the school calendar. In 1968, the school board directed that the administration "design a sound educational program for the extended use of school facilities and personnel in District 96." Fuller utilization of buildings and facilities could gain classroom space without costly construction. Many rescheduled school calendars of the past 70 years were studied. None seemed to fit the community needs. The district personnel conceived and designed the 45-15 continuous school year plan to fit the needs of the community.

THE 45- 15 PLAN

All of the students are placed in one of four groups, or tracks, determined by geographical location. All children in one family are on the same track. These tracks are staggered 15 class days apart for school attendance. At the same time that the three tracks are scheduled for learning sessions of 45 class days, one track is scheduled for a 15 class day vacation period. The schools are open 240 days a year, but no student is scheduled for school attendance for more than a total of 180 class days. By utilizing the school buildings more days of the year and by staggering attendance for groups, the school district has gained one-third more usable classroom space, or the equivalent of 80 additional, fully equipped classrooms.

Most of us are familiar, of course, with the 9 month school schedule, in which programs are offered basically on weekends and in the evening. It is during the summer months when over 95 per cent of the students are on vacation that most park districts push for recreational activities. While a year-around school calendar is proving itself to be quite a success from a school district's standpoint, it is going to require some monumental changes by the park district involved. Just stop and think for a moment; here is a situation where at least 1/4 of the school children are off each

Illinois Parks and Recreation 6 March/April, 1972
---
and every day of the year. What can a park district do in such a situation?
The Bolingbrook Park District was voted into existence in August of 1970, and received its first tax monies in July of 1971. This new District was faced with such a situation from the start.
In September the District began ten activities for the people of Bolingbrook. These included Arts & Crafts, Men's P.E., Women's Volleyball, Gym Activities for both boys and girls, and several others. Our most popular activities were Boy's Flag Football with over 250 participants, and Roller Skating. We are skating on a tile gym floor using a special fiberglass wheel. Each week, nearly 200 people roller-skate at this popular activity.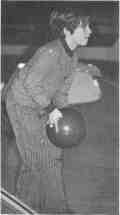 Commercial facilities are important to the new Bolingbrook Park District.
In the Spring of 1970, Dot Kastler, the Recreation Supervisor for the Park District, began the first program for offtrack students. This consisted of a. once-a-week bowling outing. For a slight fee, students get transportation, instruction, balls, shoes, and at least three games of bowling. This program, although on a limited basis, has proven to be a great success.
Our second Schedule of Activities was begun in January and included some 25 programs including Skiing, Babysitting, Interior Decorating, Hockey Clinic, and others. In February of this year, a full-fledged effort was undertaken by the Bolingbrook Park District to provide recreation for the students during their 15 day off-track session. In addition to the bowling program, swimming and gymnastics and tumbling are being offered twice a week. The primary instructors for these programs are Recreation Supervisor Dot Kastler and Kathy Hillock, Student Trainee from Moraine Valley Community College in Palos Hills.
TRANSPORTATION BIG
PROBLEM
The biggest problems concerning our off-track program are space and transportation. Bolingbrook is an extremely new community, and therefore has no large buildings that the Park District might be able to convert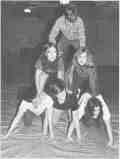 Until new facilities are built, this activity is conducted in a church hall.

into a recreation center. The District is hoping to go to referendum for a recreation center this spring. The hall of a church is now being used for the tumbling and gymnastics sessions.

There are very few facilities in the community, other than the schools which are in use, that the off-track student is capable of taking advantage of. For this reason, facilities outside the village are needed and transportation is necessary. The School District's buses are used to their limit and therefore extremely difficult to obtain. After considerable discussion, the Park District was able to use a bus owned by a church. Therefore, students

Continued on Page 26

Illinois Parks and Recreation 7 March/April, 1972
---
45-15 PLAN Continued from Page 7
can be transported from Bolingbrook to the Indian Boundary Y.M.C.A. in Downers Grove for twice a week swimming. It is hoped to expand the off-track program in the next few months.
Other programs being considered are horseback riding, archery, air riflery, wrestling, beginning dance, and trips to areas of interest. Also being considered is a 15 day camp session for the summer months.
Mobile recreation will play a big part in the District's off-track program. Being a young district, there is very little park land. "If we can't bring the people to the parks, we'll bring the parks to the people." A mobile recreation unit is being developed, complete with sports and recreational equipment and craft supplies. This unit will go from area to area providing recreation for off-track students.
It is, of course, at this time nearly impossible to tell the success of such an off-track program. For like the 45-15 plan itself, this program is teaching everyone a great deal concerning recreational needs of students for a three week vacation period. A new approach to the conventional summer recreation program will also be explored.
For those interested in further information concerning year-around school and recreation programs, please contact the Bolingbrook Park District, 104 Avondale Court, Bolingbrook, Illinois 60439.
Michael J. Janis is Director of the Bolingbrook Park District and is responsible for programming recreation into a year round school district.