The Illinois Issues Humanities Essays: IV
---
AN ORIGINAL POEM:
To Prisoners
By GWENDOLYN BROOKS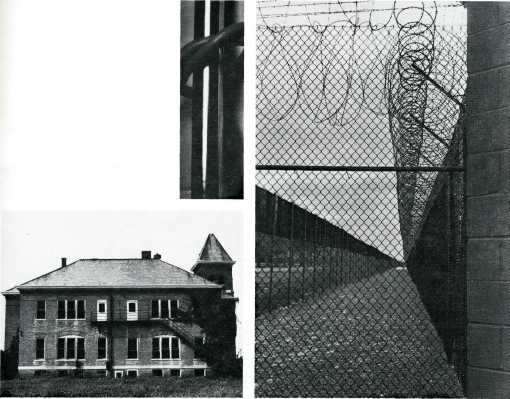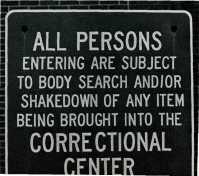 ---
PHOTOS By GREGORY MANSFIELD

July 1981 /Illinois Issues/19
---


























---

---

TO PRISONERS

I call for you cultivation of strength in the dark.
Dark gardening
in the vertigo cold.
In the hot paralysis.
Under the wolves and coyotes of particular silences.
Where it is dry.
Where it is dry.
I call for you
cultivation of victory Over
long blows that you want to give and blows you are going to get.

Over
what wants to crumble you down, to sicken
you. I call for you
cultivation of strength to heal and enhance
in the non-cheering dark,
in the many many mornings-after;
in the chalk and choke.

Gwendolyn Brooks


---






































---
20/July 1981 /Illinois Issues
---
July 1981/Illinois Issues/21
---
| | | |
| --- | --- | --- |
| Gregory Mansfield has traveled to Illinois prisons on photo assignments to illustrate articles ranging from prison education to overcrowding. His photo essay, accompanying Gwendolyn Brooks' poem, theme. He is gallery director at Sangamon State University. | | Gwendolyn Brooks, poet laureate of Illinois, Pulitzer Prize winner and appointee to the National Institute of Arts and Letters, is a life-long Chicago resident. She has taught at Columbia College, Northeastern Illinois State College and the University of Wisconsin. Her poem, "To Prisoners, " is published here for the first time. It will also be included in her forthcoming book, To Disembark. |
---
This is the fourth of six essays made possible in part by a grant from the Illinois Humanities Council, in cooperation with the National Endowment for the Humanities.
Reprints of these essays are available at no cost from the Illinois Humanities Council, 201 W. Springfield, Champaign, Illinois 61820.
Continuing this month and in alternate months in 1981, Illinois Issues will publish a four-page supplement containing an original essay by an Illinois humanist. No restrictions in regard to style, form or perspective have been placed on the authors. They have been encouraged to use any of a number of approaches including exposition, analysis, satire and parody. A new poem by Gwendolyn Brooks appears this month as part of the series.
22/July 1981/Illinois Issues
---
Illinois Periodicals Online (IPO) is a digital imaging project at the Northern Illinois University Libraries funded by the Illinois State Library