Names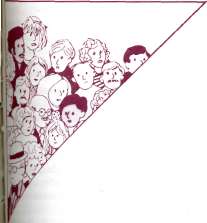 Washburn named director of insurance

John Washburn, Chatham, was appointed director of the Department of Insurance, effective November 18, by the govemor. Active in state government for 13 years, Washburn served as a Senate budget analyst from 1973-1977 and as director of the Senate Republican appropriations staff from 1977-1981 when he joined the governor's office as legislative affairs director. He replaces James W. Schacht, Springfield, who has served as acting director since July 1982 when former director Philip R. O'Connor resigned to head the governor's campaign. Schacht now becomes chief deputy director. Washburn's appointment requires Senate confirmation and carries an annual salary of $43,000. Replacing Washburn as director of the governor's legislative affairs office is Kirk Dillard, Springfield. A member of Thompson's staff since 1981, Dillard has served as liaison to the Senate. His new job pays $49,000 annually.

Nargelenas new superintendent of Illinois State Police

Laimutis A. Nargelenas, Pawnee, was appointed the new superintendent of the Illinois State Police (ISP) by Gov. Thompson and Department of Law Enforcement (DLE) Director James B. Zagel December 2 Nargelenas, who joined DLE as a state trooper in 1969, most recently served as assistant director of the division of criminal investigation. From 1974-1981, he was extensively involved in various aspects of the ISP's training program, including physical training, operations and curriculum development. Nargelenas has also been an instructor of law enforcement and criminal justice at Sangamon State University, Northwestern University and the University of Northern Florida. The appointment requires Senate confirmation.

Nargelenas succeeds R. J. Miller, whose resignation was effective in January. Miller joined the Federal Law Enforcement Training Center in Glynco, Ga., as assistant director for state and local programs. Miller first came to DLE as a state trooper in 1956; he was appointed superintendent in 1979.

Steve Selcke, Springfield, as assistant director of the Department of Commerce and Community Affairs (DCCA), effective in January. Most recently an assistant in the governor's legislative affairs office, Selcke was a member of the House Republican staff from 1977-79 and then served as the Capital Development Board's legislative liaison. He replaces Ed Marlin who resigned in October to take a job with the Interand Corporation in Chicago. This appointment requires Senate confirmation; the annual salary is $39,000.

Elizabeth Malott, Kenilworth, as chairman of the Special Events Commission, effective November 17. She replaces Ruth Edelman, Chicago, on the 36-member panel. Malott is active in such civic organizations around the Chicago area as the Field Museum of Natural History Women's Board, the Northwestern University Women's Board and the Chicago Junior League. Her appointment to the two-year term does not require Senate confirmation, and she will receive expenses only.

Secretary of state establishes senior citizens office

Secy. of State Jim Edgar established a senior citizens department within his office and appointed Ben Polk, Springfield, as its director, effective December 1. Prior to his appointment, Polk had served as associate director of the Department on Aging since May 1982. A former Republican state legislator from Rock Island, Polk served five terms in the Illinois House, including one as minority whip and one as majority whip. Polk's new department will consolidate all senior citizen services currently available through the Secretary of State's Office. These services include rules of the road refresher courses, photo I.D. cards and approved driving courses for seniors.

Mark Schmidt, Springfield, was hired by Secy. of State Edgar to fill a new Executive IV position within the policy and program administration section of driver services, effective October 17. Schmidt was previously director of communications for the Republican State Central Committee.

The Judiciary

Allan Strouder, Kankakee, Third District Appellate Court, was selected as chairman of the Illinois Appellate Court by the appellate judges, effective December 8.

The Illinois Supreme Court made the following appointments:

Lloyd A. Van Deusen, Waukegan, to the Second District Appellate Court, effective November 30. Van Deusen, a retired circuit judge of the 19th Judicial Circuit, will serve until November 30, 1984, or until further order of the court.

Also appointed to the Second District Appellate Court were William V. Hopf, Wheaton, and William R. Nash, Rockford, effective December 1. Hopf, previously a circuit judge of the 18th Judicial Circuit, and Nash, previously a circuit judge of the 17th Judicial Circuit, will serve until December 1, 1984, or until further order of the court.

The following judges resigned from judicial office:

Robert L. Massey, Chicago, circuit judge, Cook County Circuit Court, effective December 29, 1983. Massey has been a judge since 1964.

Robert K. McQueen, Gurnee, circuit judge, 19th Judicial Circuit, effective December 29, 1983. A judicial officer since 1972, McQueen served several terms as chief judge of the 19th Circuit.

Leonard Brody, McHenry, circuit judge, 19th Judicial Circuit, effective June 30, 1984. Brody has been a judicial officer since 1971.

William B. Kane, Glenwood, circuit judge, Cook County Circuit Court, effective November 30, 1984.

The following judges have announced their retirements, effective December 3, 1984:

Robert J. Downing, Chicago, First District Appellate Court. A judicial officer since 1968 and an appellate judge since 1973, Downing served several terms as chairman of the First District Appellate Court's executive committee, chaired the Illinois Judicial Conference's study committee on judicial ethics and was a member of the Illinois Supreme Court's committee on criminal justice programs.

Glenn K. Seidenfeld, Waukegan, Second District Appellate Court. A judge since 1963, Seidenfeld served as circuit judge and chief judge of the 19th Circuit until 1968 when he was appointed to the Appellate Court. He is currently chairman of the Appellate Court's administrative committee and has served as a member or an alternate member of the Illinois Courts Commission for more than six years.

Harold F. Trapp, Lincoln, Fourth District Appellate Court. Trapp has served as an appellate judge since 1964.

George W. Kasserman Jr., Newton, circuit judge, 4th Judicial Circuit. A judicial officer since 1958, Kasserman has been serving by Supreme Court assignment on the Fifth District Appellate Court since

February 1984/Illinois Issues/39
---
1979. A member of the Illinois Judicial Conference's executive committee and its study committee on contempt, he also served as chief judge of the 4th Circuit.
Howard Lee White, Jerseyville, circuit judge, 7th Judicial Circuit. White, who has been a judge since 1962, served a term as chief judge of the 7th Circuit. He has also served by assignment on the Appellate Court.
John J. Kaufman, Waukegan, circuit judge, 19th Judicial Circuit. A judicial officer since 1965, Kaufman has served as chief judge of the 19th Circuit.

Catania to teach course at SSU
Former state Rep. Susan Catania (R., Chicago) will teach a course at Sangamon State University entitled "Women, Children and Minorities Last: The 1984 Election," beginning in March. Catania, who represented a predominantly black, Democratic Chicago district in the Illinois House from 1973 to 1982, lost her bid for nomination as lieutenant governor in 1982 to George Ryan. As a legislator, she was a strong supporter of many children's and women's rights bills. A strong proponent of ERA, she served eight years as chairwoman of the Commission on the Status of Women. Catania is returning to Springfield after completing a six-month fellowship at Harvard University studying women in politics.
Illinois Energy Resources Commission elects new officers
The Illinois Energy Resources Commission (IERC) elected Sen. Gene Johns (D-59, Marion) as chairman at its November 17 meeting in Springfield. Others elected for two-year terms include Rep. James F. Rea (D-l 17, Christopher), vice chairman, and as secretary, James P. Hartnett, director of the Energy Resources Center, University of Illinois at Chicago. Members elected to serve on the executive committee along with the officers were Rep. Ralph Dunn (R-115, DuQuoin; Meade Baltz, president of Baltz Paints, Joliet; and John Rednour, president of R & H Construction Co., DuQuoin. Johns succeeds Dunn as chairman.
The 18-member IERC serves as a research and support group to the General Assembly on matters involving energy policy and resource development. It is also responsible for the approval of projects submitted under the Illinois Coal and Energy Development Bond Act (P.A. 78-1122).
Illinois State Chamber of Commerce
The 68-member board of directors of the Illinois State Chamber of Commerce (ISCC) elected its officers and new board members September 15. Anthony M. Mandolini, a partner in the Chicago office of Peat, Marwick, Mitchell & Company, was reelected chairman of the board for a two-year term.
Vice chairmen elected or reelected to one-year terms were John N. Balch, vice president and treasurer, Jewel Companies Inc., Chicago; Robert J. Bauer, president, Empire Stove Company, Belleville (reelected); Anthony S. Greene, president and chairman, Barber-Greene Company, Aurora (re-elected); Chester K. Lasell, vice president, corporate communications, Deere & Company, Moline (reelected); W.A. Matheson Jr., president, portable elevator division, Dynamics Corporation of America, Bloomington; and Jack E. Wyatt, president and chief executive officer, Dick Blick Company, Galesburg.
Richard K. Charlton, a vice president at The First National Bank of Chicago, was reelected treasurer for a one-year term. Jeffery D. Butterfield, vice president of the metropolitan banking department at Chicago's Harris Trust and Savings Bank, was reelected assistant treasurer for a two-year term.
Elected as members of the board were H. Eugene Blaine, president, Winchester Group, Olin Corporation, East Alton; John Fairfield, partner, Arthur Andersen & Company, Chicago; David S. Gould, vice president, Caterpillar Tractor Company, Peoria; Robert B. Huff, president and chief operating officer, Bell & Howell Company, Chicago; George Veon, vice president and director of employee relations, Chicago Tribune; Jay R. Vonachen, president, Vonachen Industrial Supplies Inc., Peoria; and John F. Wahl, president and chief executive officer, Wahl Clipper Corporation, Sterling.

Gottschalk new president of IMA
Former state Sen. Arthur B. Gottschalk, Flossmoor, was appointed president of the Illinois Manufacturers' Association (IMA) by the association's board of directors effective December 1. Gottschalk (R., Park Forest) served in the Illinois Senate from 1961-1969. While there, he introduced legislation creating the Department of Business and Economic Development (now the Department of Commerce and Community Affairs) and the Illinois Commission on Economic Development. In 1968, he ran in the Republican gubernatorial primary, losing to Richard B. Ogilvie. An attorney, Gottschalk was a vice president of Chicago Reuben H. Donnelley Corp. from 1955 to 1971. He has also acted as legislative counsel for Mobil Oil, R. R. Donnelley and Sons Company and several major statewide associations.
Gottschalk succeeds Orville V. Bergren who retired December 1 after serving nine years as IMA president. Bergren first came to the IMA in 1965 as its secretary; he was elected vice president in 1972.
Prior to his retirement, Bergren appointed Charles J. Shields, Frankfort, as IMA director of communications in October. Shields, former business editor for Williams Press, Chicago Heights, replaces James Greenblatt, who resigned to enter a family business on the West Coast.
The IMA includes approximately 5,300 companies and plants and represents manufacturers throughout the state.
Other appointments
The 29-member Illinois Economic Development Board has five new members appointed by Department of Commerce and Community Affairs director Michael T. Woelffer in September: James Carroll, Wolfe and Co., Chicago; Maurice Fulton, Northbrook, former president of Fantus Corp.; Maureen Law, president, R. E. Law Instrument Corp., Palos Hills; Sherren Leigh, president, "Today's Chicago Women," Chicago; and James Schaefer, corporate director of real estate, Beatrice Foods, Chicago. The board is DCCA's primary private sector advisory board for economic development efforts. Created by the governor in March, its members represent 18 public and private advisory groups non-working with DCCA, plus other businesses throughout the state. Members serve indefinite terms and receive no salary.
Former state Sen. Randy Thomas (R. East Moline) as executive director of the Illinois Commission for Economic Development, by the commission's chairman, Sen. Stanley Weaver (R-52, Urbana), effective December 1. Thomas, who served in the Senate from 1981-1982, was defeated in his November 1982 bid for reelection by Sen. Clarence Darrow (D-36, Rock Island). He then worked briefly for the Department of Commerce and Community Affairs on a new government program of energy assistance to small businesses. Thomas replaced James Anderson who was on loan to the
40/February 1984/Illinois Issues
---
state from Illinois Bell Telephone Company. Thomas' term ends June 30, 1985; he will receive an annual salary of $30,000. The commission is composed of seven senators, seven representatives and seven members from the private sector.
Richard L. Mandel, Chicago, as chair-person of the Commission on Children by its members November 14. Mandel, a senior partner in the Chicago law firm of Mandel, Lipton and Stevenson, has been a member of the commission since 1975, serving most recently as vice chairperson. He chaired the commission's committee on rights of minors and the committee on youth and the law. Established by the legislature, the commission studies the needs of children and advises the legislature and the governor. Its 31 members serve four-year terms; three nonvoting youths are also members. Mandel will serve a two-year term as chairperson and succeeded Helen Weigle, Highland Park, who is chairperson of the commission's Community Based Children's Services Task Force. The task force is to make recommendations on the distribution of state funds for community based services for children.
Ronald L. See, Springfield, as Illinois real estate commissioner, a position in the Department of Registration and Education, by Director Gary L. Clayton effective November 15. As commissioner, he oversees all state licensing and enforcement activities relating to the 74,500 real estate brokers and salesmen regulated by the state. See is the former owner of the Huntington Group, a residential and commercial real estate brokerage firm. He replaces Val J. Budd, Cary, who resigned in November.
Joan W. Levy, Winnetka, as president of the Illinois Association of School Boards (IASB) by delegates from the state's school boards November 19. A member of the board of the New Trier High School district, Levy was IASB vice president for the past two years. She succeeds James Sanders of Marion, president for the last two years. Levy will serve a one-year term and receive expenses only. The IASB has 25 directors, (four elected at large and 21 chosen regionally. The four at-large directors elected November 19 for one-year terms with expenses only are John W. Allen, Marion; Jean M. Christianson, Oak Lawn; Thomas L. Erekson, Sycamore; and Anna J. Merritt, Urbana. The IASB is made up of Illinois' 920 school boards.
John White Jr., Elburn, as president of the Illinois Farm Bureau (IFB) by delegates to the group's 69th annual meeting in Chicago December 7. White, who will serve a one-year term, has been vice president of the IFB for the last 10 years. He succeeds Harold Steele, Dover, who served as president for the past 13 years and decided not to run. Delegates also elected Kendall Cole, Virden, as vice president for a one-year term.

Brian B. Whalen, Northbrook, as chairman of the board of directors of the Associated Employers of Illinois (AEI) by the group's members at their 70th annual membership luncheon in Chicago December 8. Whalen, staff vice president of public affairs for the Chicago-based International Harvester Company, previously served two terms as vice president of the AEI board. In the past, he has also served on the staffs of former Gov. Richard B. Ogilvie and the late U.S. Sen. Everett M. Dirksen. Whalen succeeds Robert G. Smith, president of the Decatur Container Corporation, and will serve a one-year term. The AEI represents 570 corporations and trade associations throughout the state and specializes in labor law policy.

Illinois Commerce Commissioner Andrew C. Barrett, Chicago, as chairman of the National Association of Regulatory Utility Commissioners' (NARUC) National Committee on Water in November by NARUC President Larry J. Wallace. Barrett, a commissioner since 1980, will head the committee which sponsors seminars each year on the regulation of water utilities. He replaces Andrew L. Niven, Rhode Island, and will serve a one-year term. The 64-member NARUC is a nonprofit organization designed to serve the public interest by seeking to improve the quality and effectiveness of government regulation of carriers and utilities.

Resignations

James Frank, Cantrall, as superintendent of the natural resources division in the Department of Agriculture (IDA), effective December 31. IDA director Larry Werries appointed Ron Darden to serve as acting superintendent.

Charles R. Bernardini, Chicago, as special assistant state's attorney for vote fraud in the Cook County State's Attorney's Office, effective October 1. Bernardini, a former legislative assistant to House Speaker W. Robert Blair in 1972-73 and state chairman of the Independent Voters of Illinois in 1978-79, has taken a position with the Allstate Insurance Company as associate counsel.


Deaths
Department on Aging Director Peg Blaser, 58, on December 6 in Springfield. Blaser served eight months as acting director of the department prior to her appointment as its director in January 1980. She joined the Thompson administration in 1977 as the governor's director of boards and commissions and served in this capacity until September 1978 when she was appointed special assistant to the governor on women, a position she held until moving to the Department on Aging. Active in issues dealing both with the elderly and women, Blaser served as state chairperson to the White House Conference on Aging in 1981, was a member of the Illinois Commission on the Status of Women from 1978 to 1981 and was a past board member of the League of Women Voters of Illinois. A strong proponent of the Equal Rights Amendment, Blaser was listed in "Who's Who in American Women" in 1981 and was also the recipient that year of the Springfield Women's Political Caucus' "Elizabeth Cady Stanton Woman of the Year" award.
Honors
A statue of the state's first black senator, the late Adelbert H. Roberts of Chicago, will soon take its place among other major Illinois political figures on the second floor of the Capitol rotunda. A Republican and an attorney, Roberts served three terms in the Illinois House, and in 1924, he was appointed to the Senate to fill a vacancy; he was elected to the seat in 1926 and again in 1930. While in the Senate, he served as chairman of the criminal procedures committee. He also served on Gov. Frank O. Lowden's Race Commission which was appointed right after the Chicago race riots in July 1919. Roberts died in 1937 at the age of 69. Sen. Margaret Smith (D-12, Chicago) and Rep. Howard Brookins (D-36, Chicago) sponsored the $50,000 appropriation for the statue.
February 1984/Illinois Issues/41
---
Illinois Periodicals Online (IPO) is a digital imaging project at the Northern Illinois University Libraries funded by the Illinois State Library