---
By NORA NEWMAN JURGENS
Build Illinois: the plan and the master plan
---
The final list of first-year projects to be funded this fiscal year was expected this month, and someone is bound to be unhappy. But Gov. James R. Thompson's grand plan to build and in some cases rebuild the state's infrastructure is under way. The $1 billion housing program within the $2.3 billion Build Illinois plan kicked off in November through the Illinois Housing Development Authority (see box on pp. 16-17). The intricate financing strategies are in place, and the governor's budget director is confident that funds will be sufficient if everyone sticks to the agreed total cost. It is a complex program and only part of a grander, state-backed financing web designed to attract more cash into Illinois' economy.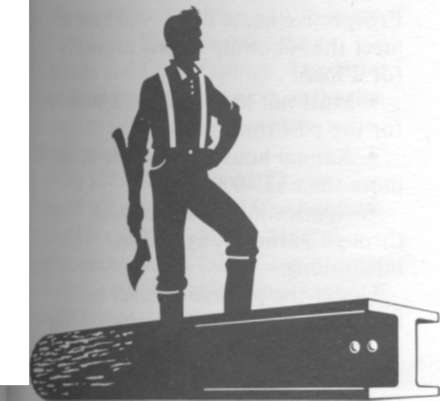 BUILD ILLINOIS
Governor James R.Thompson
THE official logo for "Build Illinois" shows Abraham Lincoln standing on a log which is turning into a steel I-beam. Designed to show that the state's $2.3 billion five-year program is more than a paper program, the logo is also significant in that it embodies the concept of the "rebuilding" of Illinois.
In what may be the most comprehensive construction program in Illinois since President Roosevelt's Depression-era "New Deal," Build Illinois is an all-encompassing attempt to deal with the state's crumbling infrastructure, disappearing jobs and shrinking tax base. It is an attempt to turn the state around after 10 years of slow growth and neglect. It is also a response to the "New Federalism."
Illinois has had to step into the gap left by the change in the federal climate, which under the Reagan administration has diminished federal funding in many areas, including housing, economic development and environmental programs.
Almost half of the pot ($1 billion) has been allocated to the Illinois Housing Development Authority (see box on p. 16), in an effort to provide more people with an opportunity to own their own homes, an opportunity which has been limited by an era of high interest rates, federal cutbacks in housing programs, bank deregulation and a faltering construction industry.
The rest of the Build Illinois program has been divided up among various state agencies which will have the responsibility for a myriad of different projects with the same underlying theme: jobs and infrastructure. The bulk of the remaining $1.3 billion is being channeled through five state departments: Commerce and Community Affairs (DCCA), Illinois Environmental Protection Agency (IEPA), Energy and Natural Resources (ENR), Transportation (DOT) and the Capital Development Board (CDB).
How much money will be allocated to them over the five-year life of Build Illinois has not been clearly defined. Each agency will have to make a determination of its funding needs, as it does every year, and will have to approach the General Assembly for an appropriation. If this year's legislative battle over Build Illinois is any indication of the future (see "Legislative Action," August-September 1985, p. 70), the agencies will have to make a strong case each year for their list of projects.
Of course, Build Illinois is also a political program. Gov. Thompson is running for his fourth term, and needs some blockbuster campaign material to deflect attacks from Adlai E. Stevenson III, his Democratic opponent. But Stevenson has included what he calls "Bilk" Illinois in his arsenal.
While Stevenson has no quarrel with the need for Build Illinois, he does not agree with its implementation. There was no systematic attempt to gear its programs to the state's economic needs, he said. "Nowhere else in this country, with the possible exception of Louisiana, are economic decisions made for political reasons," Stevenson said.
The former United States senator believes the Thompson administration made no attempt to assess the state's economic needs or priorities, and if any "good" comes out of Build Illinois it will be by "accident."
Realizing that the program is already in place, and would be into its second year if he were elected, Stevenson said he would not dismantle Build Illinois. Rather, he repeated his call made during the 1982 gubernatorial campaign for the appointment of an Economic Development Commission to take a look at how the state's "comparative advantages" could be better developed. These include the areas of food production, industry, and uses for Illinois coal — areas which have not been adequately addressed under the current program, Stevenson said.
Regardless of election year politics, the groundwork for Build Illinois has been laid for its first year of operation.
Economic development
The state's "lead" agency for business development, DCCA was allocated $45 million to start the process of reinforcing the state's business infrastructure. DCCA's part of Build Illinois was developed for two main reasons, according to Deputy Director Steven Selcke. Federal dollars for economic development programs have been shrinking over the past few years, he said. In anticipation of continuing cutbacks, the state wants to pick up the slack.
January 1986/IIlinois Issues/15
---
---
IEPA will have $10 million to
use this year to help clean
up the state's hazardous waste sites
---
Perhaps the most compelling reason is competition among the states, Selcke said. Build Illinois will give the state an edge in attracting and keeping business. But, as Selcke pointed out, the majority of the funding will be used for existing businesses — to help them maintain and expand their operations in the state. Although the Chrysler-Mitsubishi coup has grabbed most of the headlines, DCCA likes to point to its record with existing Illinois businesses. According to Selcke, during fiscal year 1985, DCCA was involved in the creation or retention of some 35,000 jobs in Illinois.
The four new programs developed by DCCA with its share of the Build Illinois money are:
• Small Business Loan Program. This project will provide money to be used by businesses with less than 500 employees for start-up or expansion costs, the idea being to reduce interest rates as well as the risk to private investors. The small business component will spend about $10 million the first year, including $1 million for "incubators." Selcke expects a total of $65 million to be available for the program through fiscal 1993.
• Large Business Loan Program. Set to spend about $17 million during the first year, this program will help businesses with more than 500 employees that are seeking to relocate or expand their operations in Illinois. The most obvious example is Chrysler-Mitsubishi. The first $6 million generated by the state's new tax on the private sale of used cars will be used to buy $10 million in farmland for the plant, to be located west of Normal. For other large businesses, the program will finance up to 25 percent, or a maximum of $2 million. This cap, however, can be waived by the director, Selcke said.
Neither program is to be used to refinance a business' current debt. Selcke expects a 40-45 day turnaround on project application reviews, which will come under the scrutiny of the department's Financial Commitment Committee. The committee of 15 includes staff of DCCA and the Bureau of the Budget.
• Small Business Incubator Program. This program is currently using federal dollars to give small businesses a chance to get off the ground by providing incubators — space at below market rates, including centralized support services and on-site assistance for small business. The General Assembly directed DCCA to spend $1 million out of its Small Business program to fund an additional two or three incubators around the state.
• Infrastructure Assistance Program. The program will provide funding to local governments or not-for-profit economic development organizations trying to attract businesses by making specific improvements. DCCA will spend about $18 million the first year, with a total of $114 million projected over the next four fiscal years.
These particular programs are "unique," according to Selcke, since they have not been designated for specific projects. Businesses and local governments will have to make their case for assistance. DCCA will consider applications as they come in and has developed no specific targets or goals, other than "economic development."
The environment
The IEPA has been given $54 million to shore up the state's sewer and water facilities, as well as beginning the clean-up of toxic waste sites. The sewer and water program is a response to the shrinking of federal assistance to local municipalities for such projects. Even though the federal government began to cut back in 1981, the USEPA still holds local communities responsible for meeting its standards. Adequate facilities are also needed to attract businesses and to provide for housing needs.
Faced with a backlog of 43 communities needing help, IEPA will spend $39 million in grants covering 70 percent of the cost of a project. According to an IEPA spokesman, 19 communities will receive money this year. A list was drawn up based on a ranking of community needs and which projects were ready to start construction, he said.
The remaining $5 million will be used to cover cost increases of those projects already under way. Over the life of the Build Illinois program, appproximately $22 million is expected to be spent to complete all projects.
In addition, IEPA will have $10 million to use this year to help clean up the state's hazardous waste sites.
16/January 1986/Illinois Issues
---
Build Illinois' billion-dollar housing program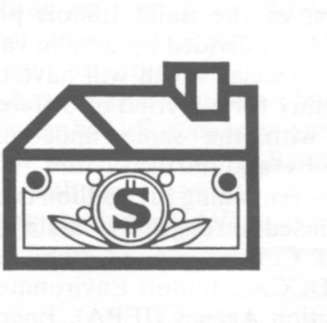 A key component to the "Build Illinois" program is "an affordable and plentiful housing stock," according to Gov. James R. Thompson. One billion dollars in bonding authority, almost half of the $2.3 billion program, has been earmarked for the Illinois Housing Development Authority (IHDA) to provide financing for that stock.
The housing component of Build Illinois expands IHDA's existing authority to sell mortgage revenue bonds. The enabling legislation raised IHDA's previous limit of $1.7 billion to $2.7 billion.
IHDA expects the $1 billion to last two to three years. Plans are to make most of the money available for single family homes, according to IHDA Executive Director James Kiley. The bonds will be repaid by the homeowners through their mortagages.
The first phase, called the "Build Illinois Low-Interest Mortgage Program," was announced in November by the governor. It made $275 million in low-interest loans available for first-time home buyers. IHDA is funneling the money through some 100 participating financial institutions across the state. Prospective home buyers will have to meet the following criteria to qualify for a loan:
• Must not have owned a residence for the past three years.
• Annual household income of no more than $25,000.
• Applications must be made through participating lending institutions.
Under the program, homes are limited to a certain price range-up to $120,560 for a new home or $101,090 for an existing home in Chicago; $77,220 for a new home and $56,760 for an existing home in the rest of the state.
This phase of the program started November 13, and all funds were to be distributed on a first-come, first-served basis. Any funds left will be made available to families earning up to $51,400, Kiley said.
Up to 6,000 mortgages could be financed with the $275 million. IHDA expects that 1,200 loans will go toward the construction of new homes, creating a ripple effect producing 2,000 construction jobs and providing millions in local property taxes as well as stimulating housing-related industries.
While housing monies are usually distributed evenly around the state, according to Kiley, downstate and the collar counties could see a little more of the Build Illinois money than Chicago and Cook County. The latter two local governments have authority from the federal government to issue their own bonds.
The $275 million Build Illinois program represents IHDA's share of the state ceiling set by the federal government on the sale of tax-exempt mortgage revenue bonds to finance single-family dwellings. In calendar year 1985, that ceiling was $515 million, and applied to all issuers in Illinois, including Cook County, Chicago and the state (through IHDA). The formula for distributing the bonding authority, which is based partly on population, requires that roughly one-half go to home-rule governments, and Cook County and Chicago have been authorized to sell $75 million and $135 million in bonds, respectively. Much of the remainder of the home-rule half, some $47 million, is "ceded" to IHDA because most of these cities are too small to get good rates in the bond market. IHDA, which issues the state government's half of the $515 million (including the share for non-home-rule units), makes the pool of bond money available to local lenders. In past years, about 90 percent of the local governments that have turned over their authority have received more than their share in housing funds, according to Ed Solan, manager of IHDA's Division of Research and Policy Development.
IHDA has been criticized for making loans available to people with relatively high incomes. According to Kiley, the average loan goes to a family with an income of $31,000. Only 3 to 4 percent of the loans are made to people making over $48,000. The average loan financed by IHDA is for $47,000, he said.
A certain percentage of IHDA's bonds is used to fund the development of multifamily apartment projects, and 20 percent of the units in these buildings financed with IHDA funds are set aside for low-income families, Kiley said.
The recent infusion of money under Build Illinois will not, however, solve the housing problems of people who are defaulting on their mortgages. Illinois has a foreclosure rate of 1.5 percent of all loans, with about 17,000 mortgage loans currently past due.
Patrick Quinn, political gadfly, member of the Cook County Board of (Tax) Appeals, and contender for the Democratic nomination for state treasurer, wants IHDA to get involved in salvaging mortgages for up to three years. Under current law, IHDA is not allowed to bail out defaulted mortgages, Kiley said.
Basically, Build Illinois is giving IHDA more money to continue doing what it already does. The low-interest loan program will help people who already have jobs to buy homes. It is also hoped that the economic ripple effect from housing construction will help some people get jobs so they can keep their homes.
Technology and natural resources
The ENR will have $17.5 million to develop Illinois' coal resources, enhance its high tech potential and upgrade its scientific programs. One of ENR's major tasks is promoting the use of Illinois' high-sulfur coal. In order to do that, it must help find ways that coal can be burned without violating pollution standards. In 1974 it instituted the Illinois Coal Development Bond Fund, using the money to finance innovative technologies which were not proven commercially. But when a technology has proved itself useful, it is no longer eligible for funding under the development bond fund. As a result, these technologies are often not used because many businesses are unable to come up with the necessary capital to convert to them.
To fill this gap, the Industrial Coal Utilization Program was developed as part of Build Illinois. Under this program, ENR can provide loans at below-market rates for up to 25 percent of a company's capital costs for conversion to cleaner coal technology.
While interest has been shown in the program, ENR spokesman Bruce Payton was not sure how many businesses would apply. Any projects receiving funding would not start up before this spring, he said.
The ENR has also been given the task of making sure Illinois stays in the running for capturing a major scientific project proposed by the U.S. Department of Energy. The housing of the so-called Superconductor Super Collider at the Fermilab in Batavia would be a major coup, attracting scientists from around the world. The enormous project would also benefit the state's construction industry and provide tax revenues.
But with federal budget uncertainties and congressional belt-tightening, the likelihood of a $4 billion superconductor being built anywhere is becoming increasingly dim, according to Payton. In the meantime, the ENR has been given the authority to acquire the necessary property and to donate it to the Department of Energy should it decide to award the project to Illinois.
Transportation
Good roads are vital to a state's economy. And while Illinois has a vast network already in place, there are certain "holes" that need filling. DOT has been allocated $18 million this fiscal year to begin working on them.
Completion of U.S. 51 as a four-lane highway running from Decatur to Rockford has been a priority for the Thompson administration. With the location of the Chrysler-Mitsubishi plant in the Bloomington-Normal area, the road becomes even more important. The route is seen as an "automotive corridor" linking the central part of the state to similar industries in the Rockford area.
Similarly, the expansion of U.S. 36 to the western boundary of the state is viewed as vital to the survival of that part of Illinois. Also, in suburban DuPage County, the extension of Thorndale Avenue from O'Hare International Airport west to Hanover Park will further the development of high tech industries located there.
In addition to these major road projects, DOT will be expanding the network of freeway interchanges, access roads and rest areas.
January 1986/111inois Issues/17
---
Education
Build Illinois will have a major role in the Thompson administration plan to upgrade the state's education systems. As the state's official construction agency, the CDB will allocate about $45 million to the state's colleges and universities for major infrastructure improvements. Appropriations for this fiscal year include:
• $21,234 million to the University of Illinois for projects including an engineering school at the Chicago campus ($2.4 million), a Microelectronics Research Center ($10 million), $1 million for planning an animal and dairy sciences facility, and $7,834 million for "miscellaneous capital improvements."
• $18,635 million to the Community College Board. Most of it, $15 million, is earmarked for a new campus at Decatur's Richland Community College. The rest will be used by the other colleges for needed repairs, renovations and improvements.
• $25 million to the State Board of Education to provide grants to local schools to help them upgrade vocational education, science and math programs.
• $2,551 million to the Board of Governors for improvements at the five campuses it oversees.
• $2,984 million for improvements at the three campuses governed by the Board of Regents.
• $3 million to Southern Illinois University, also for capital improvements.
And finally, in an effort to boost state tourism, as well as preserve its natural lands, the Department of Conservation has been allocated $6 million for the acquisition and development of parks and wildlife habitat.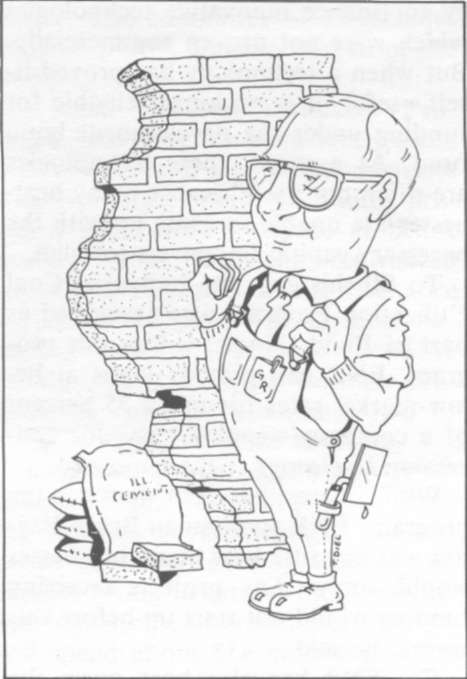 Cartoon by Terry Diet
Financing
The Bureau of the Budget (BOB) has the largest and most intricate program of all — coming up with the plan to pay for Build Illinois. According to BOB Director Robert Mandeville, the unique combination of tax and bond revenue which will provide the funds is based on a carefully thought-out plan. Indeed, the formal Build Illinois program is really only part of a much larger scheme that includes paying for McCormick Place expansion as well as the recent major increase in the state's tourism efforts.
Four major sources of revenue are going to pay for seven areas of this overall master plan. A portion of the soft drink sales tax is to pay part of the debt service of the McCormick Place bonds. State hotel and horse racing taxes are used to fund the tourism and parks programs. The new tax on used car sales and the Build Illinois bonds are for Build Illinois itself (the title of the fund is Build Illinois Purposes Fund).
The $948 million in Build Illinois bonds will be sold during fiscal years 1986-1993. Illinois will be paying for these bonds into the next century, until 2015, even though the rebuilding job is set to end in 1993 when the bond authority expires.
There are several unusual features to the funding mechanism, Mandeville said. The Build Illinois bonds have been secured by the state's most stable revenue source: its general 5 percent sales tax. Mandeville pointed out that the new tax on the sale of used cars is actually a replacement for the 2.2 percent of the general sales tax which is being used to finance the rest of the Build Illinois program.
This arrangement has been looked upon favorably by the New York bond houses, Mandeville said. The bonds have been rated "AAA" by Standard & Poor's and "Aa" by Moody's (Moody's never gives such bonds a higher rating than the sponsor's, in this case, the state of Illinois, Mandeville said.)
Another creative feature of the funding mechanism is the way the state's general revenue fund is "protected." The statute authorizing the bonds has set a limit on how much money can come out of general revenue funds (GRF) for the program, Mandeville said. If the used car tax should yield more than expected, the amount of money transferred from the GRF to the Build Illinois Purposes Fund automatically decreases by that amout.
---
Illinois will be paying for these
bonds into the next century,
until 2015, even though the rebuilding
job is set to end in 1993
---
Also, the $948 million limit on the bonds ensures that the state will be able to meet the cost of servicing the debt, Mandeville said.
The state will be selling between $100 million and $150 million in bonds over the next six fiscal years. The last bond sale will be in fiscal 1993 for $58 million. Each year as the bonds are sold, a set portion will automatically be reserved for paying them off before any monies are transferred to the Build Illinois Purposes Fund. If there is anything left, it goes into the general revenue fund, Mandeville said.
18/January 1986/Illinois Issues
---
The state-backed financing has a calculated risk: the assumption that the state's tax revenue base on which the program has been built will not slip but will expand from the resulting economic growth as the state pays off the bonds.
Mandeville said that there will be enough money to finance the program as it currently stands. "Execution is the only place we can trip up," he said, which means that if the General Assembly decides more should be done, it will have to come up with the money.
That brings up the politics of priorities for Build Illinois. With $280 million in Build Illinois funds to be spent in fiscal year 1986, Gov. Thompson has already "dedicated" approximately $200 million for programs he wants to see implemented. That left approximately $80 million for General Assembly priorities, but the legislators came up with a "wish list" totaling $218 million.
Because all these projects are included in the enabling legislation, the governor appointed a committee headed by Lt. Gov. George H. Ryan to take a look at the General Assembly's 120 "add-on" projects and to recommend which should be funded this fiscal year. Ryan has spent the last five months traveling around the state visiting many of the proposed sites and listening to community leaders explain why their projects should be funded now. His committee recommendations were due to the governor by the end of last month. It was not an easy job, Ryan said, because everyone made a good case. He hopes that "all the projects may be funded eventually."
According to its architects, the governor and the General Assembly, Build Illinois is designed to take the state into the next century. While some, like Adlai Stevenson, may not agree with how the blueprints were drawn up, there seems to be a general consensus that Illinois has to be rebuilt. State government has assumed the role once held by the feds, providing financial support for business, housing, infrastructure, education and transportation.
January 1986/Illinois Issues/19
---