Politics
The make-or-break issue: taxes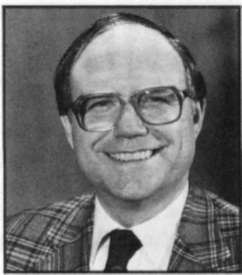 By CHARLES N. WHEELER III
Not many Illinois legislators wear sneakers and ever fewer can slam-dunk, but even so, state lawmakers have something in common with professional basketball players — both the Illinois General Assembly and the National Basketball Association play a schedule in which the first five months are little more than a prelude to the REAL business at hand.
While the NBA prepares to crown a champion this month, June for the legislature is just the start of crunch-time, the four or five weeks that will decide whether this first spring session of the 85th General Assembly will be remembered as a winner or as an also-ran.
One of the first tests facing lawmakers is the challenge of looking at old problems and long-standing programs in new and innovative ways to deliver services more effectively or more efficiently. Worthwhile reform ideas are on the table for a number of major activities.
Gov. James R. Thompson, for example, rightly is urging that the state's welfare system be overhauled to break the poverty cycle. An administration task force proposed specific changes, such as extending medical assistance and child care benefits to recipients taking entry-level jobs, to ease the transition from the welfare rolls to the job force.
But action this spring is far from certain. Besides the hefty initial investment required for significant welfare reform, there are political problems as well. Although much of the task force package reflected the thinking of congressional Democrats leading the federal reform drive, Senate President Philip J. Rock (D-8, Oak Park) and House Speaker Michael J. Madigan (D-30, Chicago) charged that the administration effort was flawed because it did not explain why a Democratic-designed job placement plan had not been implemented. The pair named their own panel to study the issue in time for the fall veto session, prompting Republicans complaints that Democrats were more interested in controlling the issue for political credit than in real reform.
A revenue review committee appointed by the governor also made solid suggestions for restructuring the state and local sales and use taxes to reduce some of the current confusion. Proposals include establishing a standard base, so that the same transactions are subject to the tax statewide, and providing for more uniformity in rates, instead of the current crazy-quilt of varying local sales and use taxes that bedevil retailers with multiple outlets around the state. But those ideas have been overshadowed by Thompson's call for higher taxes, and in fact may be ignored altogether if no tax hike emerges.
And as for the governor's suggestion that the sales tax be extended to a wide range of services so that the tax structure follows the way the state economy is evolving, look for icicles in Hades first.
This is also the spring during which the General Assembly is to craft a new state school aid formula, the complicated mechanism used to pump out almost $2 billion a year with relatively few strings attached to local school districts. An influential advisory group, the Citizen's Council on School Problems, fashioned a plan that seems to measure up well to public school financing tenets embraced by top education officials. More dollars are targeted towards younger children, for example, and additional local effort is rewarded. But meeting such tests is not enough to guarantee that this or any change in the state aid formula will pass, because the critical consideration is a political one. Simply put there can be no losers. Every school district must receive more dollars. The council's proposed formula passes muster here, too, but at a cost of $400 million in new money.
4/June 1987/Illinois Issues
---
Besides the challenges posed by such reform efforts aimed at time-honored state activities, this legislature also has the opportunity to initiate action on major concerns that could well carry tremendous future costs. House Republicans, for instance, want to help developmentally disabled persons who "age out" of the individualized education programs mandated for them by federal law. After they reach 22, they frequently are left on their own with little prospects for a fulfilling life. Their families, too, face difficulties, particularly as parents become older and less able to care for their needs. As a first step, the GOP plan calls for expanded housing and job training opportunities, additional respite help for families, and pilot programs to provide ongoing assistance to enable the developmentally disabled to reach their potential. Though the Republican package would cost about $10 million this year, to assure adequate and appropriate care for the more than 60,000 developmentally disabled adults in Illinois ultimately could require hundreds of millions of dollars.
On another front. Legislation is pending to establish a special agency to identify public buildings with asbestos problems and to plan ways to remove or contain the hazardous mineral. A companion measure would allot $2.5 million to begin work, $1 million of it to fund courtroom efforts to recover cleanup costs from those who produced and installed the material. But to treat the estimated one-third of the public buildings in the state which have an asbestos problem could cost as much as $1 billion, one of the plan's supporters, Atty. Gen. Neil F. Hartigan, told legislators, and delaying action will only drive the expense higher.
In the end, though, the make-or-break issue for the 85th General Assembly is likely to be taxes. Without additional resources, neither the governor's budget-makers nor legislative appropriations experts have been able to fashion spending plans that provided even pennies of the new dollars needed for welfare reform, a new school aid formula or a host of other good initiatives. With them, however, this legislature could deal with these and other challenges in championship fashion.
June 1987/Illinois Issues/5
---