The state of the State
Preparing for the next call for a constitutional convention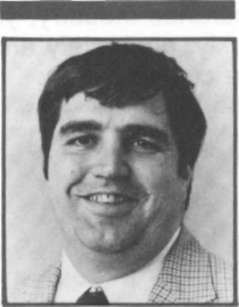 By MICHEAL D.KLEMENS
Votes on calling constitutional conventions in Illinois
1818: First state convention and constitution, approved by Congress not voters.
1824: Legislative convention call rejected by voters.
1842: Legislative convention call rejected by voters.
1846: Legislative convention call approved, and second constitution approved in 1848.
1856: Legislative convention call rejected by voters.
1860: Legislative convention call approved, but constitution rejected in 1862.
1868: Legislative convention call approved, third constitution approved in 1870.
1918: Legislative convention call approved, but constitution defeated in 1922.
1934: Legislative convention call rejected.
1968: Legislative convention call approved, and fourth constitution approved in 1970.
Source: Samuel K. Gove, "Illinois Constitutional Development," background paper for the Committee of 50.
"If the question of whether a Convention should be called is not submitted during any twenty-year period, the Secretary of State shall submit such question at the general election in the twentieth year following the last submission."
That's what it says in Article XIV, Section l.(b) of the 1970 Illinois Constitution, and those 20 years are just about up — although nobody is quite sure when the call for a new Constitutional Convention should go on the ballot: 1988 or 1990?
Paid for by the state taxpayers and covered by the state media, it could be quite a meeting. Preliminary bouts might include confrontations over the death penalty and gun control.
Right-to-lifers and pro-choicers could clash over abortion.
Less explosive issues like the governor's amendatory veto power and a graduated income tax might be thrashed out. Or maybe a proposal for initiative and referendum.
Or the whole thing could be cancelled, turned down, kaboshed.
The meeting would be a constitutional convention. Do we need one? Should we have one? It's up to the voters of Illinois to decide.
That opportunity is new to Illinois voters. Until now lawmakers had to vote to put a call for a constitutional convention on the ballot. The General Assembly did so only twice between 1868 and 1968 and by the middle of this century the state labored under an outdated document. To prevent recurrence of that situation, delegates decided during the 1969-1970 convention that the question must be put on the ballot every 20 years. Then a majority of those voting in the general election or three-fifths of those voting on the question can call a convention. As always voters must again vote to ratify a constitution proposed by the convention.
What would happen at such a convention is uncertain. Samuel K. Gove, a University of Illinois political scientist chronicler of the 1969-1970 convention sums up the possibilities: "The convention could just wipe out on one extreme everything the 1970 constitutional convention did or at the other it could just take a very minor details. . . . It's hard to say what a convention would do."
Gove was addressing the first meeting of a 50-member legislative committee to promote "open and responsible debate on the question of convening a constitutional convention. With the date for what is called the "periodic question'' approaching, the Intergovernmental Cooperation Commission, a bipartisan research unit for the General Assembly, and the Regency Universities System (Illinois State, Northern Illinois and Sangamon State Universities) last year proposed study of the issues to promote public awareness. That prompted a resolution from Senate President Philip J. Rock (D-8, Oak Park) creating the committee.
Named to the "Committee of 50 to rexamine the Illinois Constitution were Gov. James R. Thompson, Samuel W. Witwer, president of the 1969-1970 convention, and 12 appointees by each of the four legislative leaders. Each leader also designated three of his appointees to serve on a steering committee for the larger group. The appointees tend to be white middle-aged men. Half are lawyers. There is one journalist and two academics. Almost half hold or held elective office. Twenty-three are from Chicago, 11 from the suburbs and 16 from downstate. Three appointees are black. Six are women.
The lack of female and minority representation did not go unnoticed at the organizational luncheon meeting held at the Chicago Hilton & Towers. Some of the women noticed that they were outnumbered. "It lacked minority representation," says Lt. Gov. George H. Ryan, later tapped to chair the committee. But Ryan also notes the committee has plenty of experience. "It's a good heady committee," he says. And, Ryan adds, "Everybody will have their say, and it will be done in a democratic fashion."
6/June 1987/Illinois Issues
---
Legislative Committee of 50

To Promote Open and Responsible Debate on the Question of Whether To Convene a Constitutional Convention

Named in General Assembly Resolution

• Gov. James R. Thompson

• Samuel W. Witwer, president of 1968-70 Constitutional Convention

Appointed by Senate President Philip J. Rock

• Judith Ann Calder,* University of Illinois trustee and investment banker, Harris Trust & Savings Bank, Chicago

• William G. Clark, Illinois Supreme Court chief justice, former Illinois attorney general and former state representative

• James Compton, president, Chicago Urban League

• Jerry Costello, chairman, St. Clair County Board

• Sen. Vince Demuzio* (D-49, Carlinville), state Democratic party chairman

• Robert Gibson, president, Illinois State AFL/CIO

• Michael Kreloff, Chicago, executive director, Cook County Judicial Advisory Council

• Sister Candida Lund, chancellor, Rosary College, River Forest

• Thomas G. Lyons,* lawyer, O'Keefe, Ashenden, Lyons & Ward, Chicago; former state senator; and delegate and first vice president, 1969-70 convention

• Sen. Dawn Clark Netsch (D-4, Chicago), 1969-70 delegate

• William O'Connell, journalist, Peoria Journal-Star (dean of the Illinois legislative correspondents)

• Douglas L. Whitley, president, Taxpayers' Federation of Illinois

Appointed by Senate

Minority Leader James "Pate" Philip

• Sen. David Barkhausen (R-30, Lake Forest)

• John W. Cockrell, DuPage County Circuit Clerk

• Sen. Ralph Dunn (R-58, Du Quoin), 1969-70 delegate

• Illinois Secretary of State Jim Edgar*

• H.C. Hendren Jr., Albion, retired educator and 1969-70 delegate

• Bonnie Heraty, field representative. Seafarers International Union

• Sen. Bob Kustra (R-28, Des Plaines)

• David Leitch, banker, Commercial National Bank, Peoria, and former state senator

• George W. Lindberg,* 2nd District Appellate Court judge and first elected Illinois comptroller

• Sen. Virginia Macdonald (R-27, Arlington Heights), 1969-70 delegate

• Don A. Moore, lawyer, Sasperec & Szwed, Midlothian; former state senator and Cook County judge

• Sen. Harlan Rigney* (R-35, Freeport), 1969-70 delegate

Appointed by House Speaker Michael J. Madigan

• Jonathan Baum, lawyer, Mandel Legal Aid Clinic, Chicago

• Philip H. Corboy Sr., lawyer, Corboy & Demetrio, Chicago

• Jack Guthman, lawyer, Sidley & Austin, Chicago

• Stanley Ikenberry, president, University of Illinois

• Gayle L. Keiser,* executive director, Common Cause/Illinois

• Cecil Partee, treasurer, city of Chicago, and former Illinois Senate president

• Michael Pollak,* lawyer, Pollak & Hoffman Ltd., Chicago, and Illinois House parliamentarian

• Gerald Sbarboro,* Cook County Circuit judge and clerk of 1969-70 convention

• John R. Schmidt, lawyer, Skadden, Arps, Slate, Meagher & Flom, Chicago

• Perry Snyderman, lawyer, Rudnick & Wolfe, Chicago

• Timothy Wright, acting director of intergovernmental affairs, city of Chicago

• David Zeglis, lawyer, Minor & Zeglis, Kankakee (son of 1969-70 delegate Donald Zeglis)

Appointed by House Minority Leader Lee A. Daniels

• Glen Bower, assistant director, Illinois Department of Revenue

• Dwight P. Friedrich, Centralia, former state representative and senator and 1969-70 delegate

• Abner Ganet, businessman, Elmhurst, and former Elmhurst mayor

• Zale Glauberman, Springfield, lobbyist and political consultant and former House Republican chief of staff

• Jack Knuepfer,* chairman, DuPage County Board, and former state senator

• Jeremiah Marsh, lawyer, Hopkins & Sutter, Chicago, and special counsel to former Gov. Richard B. Ogilvie

• Thomas Moran,* Illinois Supreme Court justice

• Alan Muchin, lawyer, Katten, Muchin, Zavis, Pearl, Greenberger & Galler, Chicago

• James E. O'Grady, Cook County sheriff

• Lawrence X. Pusateri, lawyer, Peterson, Ross, Schloerb & Siedel, Chicago, and former state representative

• Thomas Reynolds, lawyer, Winston & Strawn, Chicago, and chairman, new Illinois Sports Stadium Authority (effective July 1)

• Illinois Lt. Gov. George H. Ryan*

Committee chair: Ryan

Committee vice chair: Lund

*Steering committee member
Committee members had lots to say at the organizational meeting, but tried to avoid taking a position on the ultimate question, whether a constitutional convention should be called. "I think there's a very large body of opinion that we don't need a constitutional convention," says Sen. Dawn Clark Netsch (D-4, Chicago). "There certainly is not the sense of the extreme need that we had then [in 1968]," says Netsch, who continues, "We want to keep an open mind." Such caution dominated the organizational session when Witwer urged a deliberate approach to the question: "I think if there should be any loss of credibility as to what we are trying to do or any thought that we have prejudged the result before the studies occurred, that it would be most disastrous to the whole process and would be at variance with the goals of the General Assembly in creating the committee."
June 1987/Illinois Issues/7
---
Witwer continued: "There is a tendency I have noticed already for people to inquire and say 'Well what do you really think? Don't you think we are getting along well or don't you think we ought to have a new convention?' I would recommend that we do our level best to avoid that perhaps skeptical point of view that might otherwise exist."
Gove kept Witwer's concerns in mind when he outlined potential issues for committee members: "There are some issues that are very, very emotional, and there are other issues which are pretty much structural," he said.
Gove recalled that the unicameral legislature had been raised during the 1969-1970 convention, suggested that the size of the General Assembly could surface as an issue, then rattled off a host of issues that could come up, nearly all of them controversial. Gove said:
• "Some people don't like to have Jim Edgar draw a name out of the hat [to settle redistricting deadlocks].
• "Some people think we should go back to biennial legislatures.
• "Some people think we elect too many officials, and the last convention came close to eliminating the state treasurer as an elected official.
• "Some people think we have gone too far with the governor's veto powers. Other people, such as the governor, would disagree.
• "Some people think . . . that we ought to nominate candidates for governor and lieutenant governor as a team.
• "Some people . . . think we ought to have an elected board of education.
• ''Some people think we ought to have something in our Constitution on higher education. We're one of the few states that has no mention of higher education.
• "There are lots of people who have some concern about the selection of the judiciary.
• "Some people think we've gone too far with home rule [for local governments].
• "Some people think we haven't gone far enough [with home rule].
• ''Some people would say we ought to have a graduated income tax.
• ''Others would say we ought to get rid of the income tax
• "The property tax is always an issue."
And to laughter from members who could see bitter debate on many of those questions, Gove said, "Those are the non-controversial issues. Now we get to the controversial ones." He listed them: "There are people — and I think of one in particular, who would like to see us have the initiative and referendum. There are people who think there ought to be something in the constitution on right-to-life. There are prayers in schools, gun control and abolition of the death penalty. I am trying to follow the admonition of Sam Witwer and not try to bias you. It would have been best not to say these things, but I think to be honest they will be there."
Board of Regents Chancellor Roderick T. Groves told committee members that the academic study of such issues will enrich both government and higher education. "Classroom learning is almost always enhanced by practical wisdom .... and experience drawn from the real world. To cloister faculty in the ivory tower would be to deprive society of some of the greatest use of some of its most creative minds," Groves said.
The first issue before the committee was fairly prosaic: how to determine when the question should be put on the ballot, a determination that is being made with the thought that it will probably be challenged in court. The call of the 1969-1970 convention was submitted to voters in 1968. The constitution was submitted to and approved by voters in 1970. Does that put the vote in 1988, the favored date among most experts, or in 1990?
After Chief Justice William G. Clark and Supreme Court Justice Thomas J. Moran left because they might someday have to rule on the case, the committee decided to ask Atty. Gen. Neil F. Hartigan for an opinion as the first step in what will probably require a court determination. Secy. of State Jim Edgar will request the opinion on behalf of the committee.
To carry out its public education campaign the Committee of 50 will hold public hearings and seminars. It has begun by commissioning background papers by experts on constitutional topics including the legislative, executive, judicial and revenue articles, and on local government, re-districting and reapportionment, education and election issues.
The committee will hold a public hearing in Springfield in early September. Later hearings will be held in Carbondale, Peoria, Rockford, Chicago and in DuPage County. At those sessions the public can comment on reasons for and against calling a convention and on constitutional issues that should be addressed.
After the Springfield hearing, the committee will reconvene the surviving members of the 1969-1970 convention from September 17 to September 20 to assess the "success of the 1970 Constitution in securing the rights of the people of Illinois and their 'health, safety and welfare.'
Following the public hearings, seminars will be held at Illinois State University, Normal, in November, January and February. The effort will conclude with a final assembly at Northern Illinois University, DeKalb, on April 7 and April 8, at which the results of the public hearings, seminars and reconvening of the 1969-1970 convention will be evaluated and a recommendation made.
Then the decision is up to the voters. One factor they will probably weigh is cost. The 1969-1970 convention cost tax-payers just under $14 million. No estimates have been completed for a new convention, but inflation alone would boost the bill.
One of the issues that committee members expect to be pushed is initiative and referendum. Ironically, during the 1969-1970 convention, section 1(b) was seen by some delegates as an alternative to initiative and referendum. Delegates also allowed voter initiative for amendments to the legislative article, in the belief that the legislature would be reluctant to amend its own article. That provision was used to put the Legislative Cutback Amendment of 1980 on the ballot. Its passage eliminated cumulative voting and reduced the size of the House by one third.
Debate on the role of the 1970 Constitution has begun. At the Committee of 50's first meeting Lt. Gov. Ryan quoted a Greek philosopher and a New York governor on constitutions. "I think Socrates described the constitution pretty well when he said it's the soul of the state. And Al Smith called it the night watchman of democratic representative government." Illinois voters will soon decide how good a watchman the 1970 Constitution has proved and whether the guard needs to be changed.
8/June 1987/Illinois Issues
---