---
Names
---
Suter to Washington; Bradley to fill in here
Susan Suter, director of the state Department of Rehabilitation Services (DORS), was named commissioner of the U.S. Department of Education's Rehabilitation Services Administration in March. The position is the top spot in the agency that administers vocational rehabilitation programs nationwide. She will take a leave of absence from her post at DORS to accept the job. Phil Bradley, deputy director in charge of the disability determination services bureau, will serve as acting director until Suter returns.
Comprehensive Health Insurance Board created
Gov. James R. Thompson made eight appointments to the newly created Illinois Comprehensive Health Insurance Board in December. The board, created under Senate Bill 630, is to oversee a comprehensive health insurance program (CHIP) for those who cannot obtain adequate coverage elsewhere.
The appointments include Robert L. Adler, a private consultant from Chicago; Russell J. Alberding of Lake Bluff, a consultant with William M. Mercer-Meidinger-Hanson Inc.; Howard J. Bolnick of Chicago, president of Celtic Life Insurance Company; Raymond DeFilippo of Bloomington, director of group and health insurance for Country Life Insurance Group; Richard F. Kotz of Glencoe, assistant corporate general counsel and assistant secretary of Sears, Roebuck and Company; Springfield attorney Saul J. Morse; Deborah Oughton of Hinsdale, vice president of Nevada Corporation; and Edwardsville physician George T. Wilkins Jr.
Loop College renamed to honor the late Mayor Washington
Update your address books. Loop College was renamed Harold Washington College last December in honor of the late mayor, who died November 25. The City Colleges of Chicago board of trustees, who approved the name change, also approved a proposal to name 800 of City Colleges' academic scholarships after Washington.
Other members of the board include the director of the Illinois Department of Insurance or his representative, who will serve as chairperson; representatives of the Attorney General's Office and the Illinois Health Care Cost Containment Council; and four members of the Illinois General Assembly.
In February board members moved to delay CHIP's April 1 startup date because of legislative refusal to appropriate funds for the program's first three months of operation. In late March, the governor concurred with the board's decision. Using his amendatory veto to alter new legislation that made technical changes in CHIP, Thompson changed the program's startup to mid-August. The legislature must vote on the governor's veto.
News from the Illinois Commerce Commission
Commissioners Paul Foran of Danville and Ruth Kretschmer of Medinah were reappointed to the Illinois Commerce Commission (IlCC) in January by the governor. The appointments require Senate confirmation; the positions pay $61,530 annually. Foran's and Kretschmer's new terms expire in January 1993.
May 1988 | Illinois Issues | 33
---
Elsewhere at the IlCC, Tom Lukeman is the new controller in the administrative service division. Lukeman, who has been with the commission for nine years, was appointed to his new post by UCC executive director N. Richard King in mid-December. Prior to coming to the commission, he worked in the finance department at Southern Illinois University School of Medicine.
Coming on board as manager of legislative affairs February 1 was Terry Scrogum, also appointed by King. He comes to the IlCC after seven years with the Secretary of State's Office where he was most recently assistant to Secy. Jim Edgar. Scrogum replaces Mary Frances Squires who is the new manager of personnel and labor relations for the Illinois Department of Public Health.
Harmeyer new appropriations chief for GOP staff
Edward J. Harmeyer III was named director of appropriations for the House Republican staff February 1, succeeding Randy Erford. For the last two years, Harmeyer has been a GOP staffer on the House Appropriations II Committee and has worked as a human service analyst.
A Chicago native, Harmeyer is a 1982 graduate of Western Illinois University-Macomb, where he was editor of the Journal of Scholar and Educator and did graduate work in public budgeting. He has done constituent work for Lt. Gov. George Ryan and has conducted survey research for Washington Consumer's Checkbook magazine.
Bring the Hambletonian home!
A 46-member, blue ribbon committee was appointed by Gov. Thompson in February to plan a strategy that will return the Hambletonian to the DuQuoin State Fair. The Hambletonian is a premiere harness racing event that had been held in DuQuoin for more than 20 years before being moved to New Jersey's Meadowlands in 1980. Larry A. Werries, director of the Department of Agriculture, is the committee's chairman. Other members include business and community leaders, tourism officials and legislators.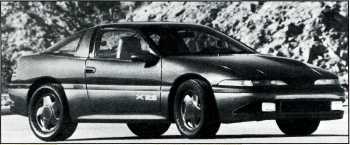 If you've saved up your money for a new car in 1988, you might want to wait a little while before spending it. Diamond-Star's new X2S should be rolling off the assembly line sometime late this year. Officially unveiled by Gov. James R. Thompson and top company officials in February, the front-wheel-drive sports car was developed jointly by Chrysler Motors and Mitsubishi Motors Corporation. It will be marketed through Plymouth and will offer three engine choices. The cars are being built in Normal at Diamond-Star's new two-million-square-foot facility.
Boards and commissions
Gov. Thompson announced several appointments and reappointments in February. All were effective immediately, require Senate confirmation and pay expenses only unless otherwise indicated.
Banks and Trust Companies — Scott Miller of Springfield as deputy commissioner, replacing James D. Martin. The position pays $55,000 annually and Miller's term expires in February 1989. The agency regulates Illinois' 870 state-chartered banks.
Advisory Board of Cancer Control — Jules Eli Harris of Highland Park, director of Rush-Presbyterian-St. Luke's Medical Center's cancer center; and Frank R. Hendrickson of Oak Park, chairman of Rush-Presbyterian-St. Luke's therapeutic radiology department. Harris replaces Paul Q. Peterson; Hendrickson was reappointed. Their terms expire in September 1990. The board works with the Department of Public Health to answer questions about cancer control and is authorized to accept voluntary contributions for cancer control.
Children and Family Services Advisory Council — Richard H. Needham of Chicago, a private consultant, replacing the Rev. Peter Mascari. Needham's term expires in January 1991. The council reviews Department of Children and Family Services policies and programs and serves as liaison between the agency and the public.
Illinois Endangered Species Protection Board — John Ebinger of Charleston, botany professor at Eastern Illinois University; Jonathan A. Ellis of Frankfort, controller for I. Himmel and Sons Inc.; Larry A. Jahn of Macomb, professor in fisheries at Western Illinois University; Judy A. Mendelson of Park Forest, assistant director of Will County's forest preserve district; and Alan Woolf of Carbondale, wildlife ecologist and laboratory research director at Southern Illinois University-Carbondale. Woolf replaces W.D. Klimstra, Mendelson replaces Ann Broman Fisher, and Ebinger replaces Johanna Clausen. Jahn and Ellis were reappointed. All terms expire in May 1989 and do not require Senate confirmation. The board safeguards endangered and threatened species by developing a state list of such plants and animals and advises the Department of Conservation on these matters.
Medical Licensing Board — Dean R. Bordeaux of Peoria, a physician with Glen Oak Associates, S.C.; Arvind K. Goyal of Itasca, a physician with Family Doctor Ltd.; Jere E. Freidheim of Burr Ridge, a physician with Mercy Hospital and Medical Center; Lawrence R. Hirsch of Northbrook, a physician with the Chicago Medical School's family medicine department; John M. Holland of Springfield, medical director at St. John's Hospital; Lawrence S. Levin of Lincolnwood, a chiropractor; and Larry S. Patton of Morton, an osteopath with Jefferson Street Clinic. The appointments to the new board expire in January 1990, with the exceptions of Freidheim, Bordeaux and Goyal, whose terms expire in January 1992.
State Mining Board — John W. Bowen of West Frankfort, retired; John B. Henry of Lewiston, executive board member, United Mine Workers of America, District 12; Richard W. Mottershaw
May 1988 | Illinois Issues | 34
---
of Virden, regulatory compliance coordinator for Monterey Coal Company; William S. Smith of Collinsville, retired; Robert Weatherford of Pickneyville, a coal miner with Freeman United Coal Company; and G.B. Wiley of Harrisburg, safety consultant at Sahara Coal Company. All are re-appointments with the exception of Henry, who replaces Charles F. Greer on the board. The positions pay $8,229 annually; terms expire in January 1989. The board makes recommendations and decisions on issues affecting the state's lining industry.

Governor's Small Business Advisory Council — Aleesa L. Bell of Chicago, national regional advocate for the Small Business Administration; Michael P. Boer of Springfield, president of the Greater Springfield Chamber of Commerce; and John Davis of Springfield, state director of the National Federation of Independent Business. The positions have unspecified expiration dates and do not require Senate confirmation. The council studies the special needs of small- and medium-sized businesses and examines concerns like financing, starting a small business and controlling energy costs.
Illinois State Toll Highway Authority — Robert P. Neal of Wadsworth, president and general manager of Able Electronics Inc., was named director, replacing Louise Lawson. The position pays $16,459 annually; the term expires in May 1989. The authority plans, maintains and operates the 256-mile Illinois toll highway system.
The Judiciary
Appointments, assignments and retirements announced recently by the Illinois Supreme Court are reported below:
Illinois Courts Commission

Appointed chairman: Supreme Court Justice Ben Miller of Springfield, effective in January, succeeding Chief Justice Thomas J. Moran.

Illinois Appellate Court

Appointed or reappointed to the administrative committee by the Supreme Court: Appellate Judges Philip G. Reinhard of Rockford, 2nd Judicial District; Frederick S. Green of Urbana, 4th Judicial District; and Moses W. Harrison II of Granite City, 5th Judicial District.

Cook County Circuit Court

Appointed as presiding judge of the 6th Municipal District by Chief Judge Harry G. Comerford: Circuit Judge Ronald J. Crane of Flossmoor, who had been serving as acting presiding judge.

18th Judicial Circuit

Appointed as circuit judge: Associate Judge Michael R. Galasso of Bloomingdale, effective in January, to fill the vacancy created by the resignation of Helen Kinney.

20th Judicial Circuit

Selected as chief judge by fellow circuit judges: Circuit Judge Stephen M. Kernan of Belleville, succeeding the late Richard Hudlin IV.
Changes in the Statehouse press corps
Some familiar faces have departed the Statehouse pressroom; others have returned.
Gone from the Lee Enterprises bureau are Marc Allan, who took a job with the Indianapolis Star, and Cathy Monroe, who moved to Springfield's State Journal-Register. Taking their places are Harvey Berkman and Cheryl Frank. Berkman, a Skokie native, moved from Lee's flagship Quad-City Times. He holds a law degree from the University of Illinois and is a 1987 graduate of Sangamon State University's Public Affairs Reporting program. Berkman was the Lee intern a year ago. Frank also moved here from another Lee paper, the Decatur Herald & Review. A 1982 PAR graduate, she also holds a master's degree in political science from the University of Illinois-Chicago. Frank has previously worked for the Chicago Daily Law Bulletin and the American Bar Association Journal.
Continued on page 39
May 1988 | Illinois Issues | 35
---
Continued from page 35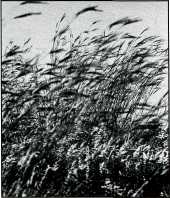 Spring comes to the prairie! This particular prairie remnant can breathe a sigh of relief this spring. The U.S. Department of the Interior declared the Gensburg-Markham Prairie a national natural heritage landmark last winter. The prairie's new status makes it easier to protect and preserve, according to Al Pyott of The Nature Conservancy. The group has been trying to acquire 795 lots in this Chicago suburb to ensure that this example of tallgrass prairie will survive. Photo by Ron Panzer
Also leaving the pressroom behind was United Press International photographer John Cary. He is the new photo editor at the Peoria Journal Star.
And one temporary departee returned. Terri Colby is back at the Associated Press bureau after a 16-month maternity leave.
Other appointments
Kathy Rem was named communications director for the Illinois State Lottery effective January 1. She replaces Carl Johnson. Prior to this new appointment, Rem had served as public information officer at the Department of Professional Regulation since 1981.
Jean Raber of Mount Carmel was appointed to a one-year term on the State Agricultural Stabilization and Conservation Service Committee in February by U.S. Secy. of Agriculture Richard Lyng. Raber farms 500 acres in Wabash County with her husband, and they manage 320 additional acres in Arkansas. She also has worked with the Farm Bureau Women's group, the American Soybean Association and other farm organizations. The state committee is made up of members who are actively engaged in farming and has overall responsibility for the administration of farm programs and the efficient operation of county offices within the state. The committee administers ASCS programs and activities and the field operations of the Commodity Credit Corporation.
Donald Mundinger, president of Illinois College since 1973, was elected in January as chairman of the Council of Independent Colleges for the 1988-1989 academic year. The council, based in Washington, D.C., is the national lobbying and research organization for the more than 375 member colleges. As chairman, Mundinger will act as chief spokesman for independent colleges on issues of national significance. Mundinger has served as vice chairman for the council's executive committee, as the council's treasurer and chairman of the program committee for the council's annual President's Institute.
Brenda Gaines was appointed in February as vice president of external affairs at Citicorp Savings of Illinois. In her new post, she oversees Citicorp's governmental, public relations and community affairs activities. From July 1985 to February 1988, Gaines served as the deputy chief of staff for the city of Chicago, where she was responsible for implementing mayoral initiatives, developing policies and goals, and co-managing the daily operations of the city's 42 operating departments.
NIU's Center for Southeast Asian Studies receives Luce Foundation grant
The nationally prominent Center for Southeast Asian Studies, located on the campus of Northern Illinois University (NIU) in DeKalb, was awarded a four-year grant totalling $572,000 by the New York-based Henry Luce Foundation. NIU was one of eight universities to receive the grants, totalling $4 million, to support southeast Asian studies.
NIU's grant will be used to fund faculty positions and fellowships. According to center director Michael Aung-Thwin, three permanent faculty positions are to be created. (NIU has pledged to continue funding the positions after the grant period ends.) One will be in the anthropology of Southeast Asian religion. Another will be curator for the Donn V. Hart Southeast Asian Collection.
The third new position will be in Burmese language and literataure. "One reason we got this particular position is that NIU had recently created the Center for Burma Studies," said Aung-Thwin. This center, opened last year, is the only one of its kind in the world.
NIU's Center for Southeast Asian Studies was established in 1963, growing partly out of the university's Peace Corps training program. The center coordinates academic courses and other programs concerned with 10 countries: Burma, Brunei, Cambodia, Indonesia, Laos, Malaysia, the Philippines, Singapore, Thailand and Vietnam. It also maintains strong library resources on Indonesia, Malaysia, the Philippines and Thailand.
Continued on page 41
May 1988 | Illinois Issues | 39
---
Continued from page 39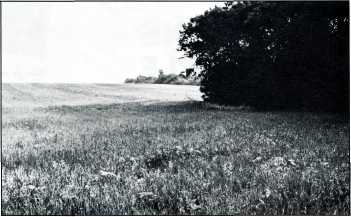 The Open Lands Project, a not-for-profit land conservation group, recently helped the densely populated and rapidly developing Chicago suburb of Roselle acquire 36 acres of rolling, wooded land owned by a local businessman for use as a central park. Currently consisting of woods, former farmland and tree nurseryland, the park — opened in January by the Roselle Park District — will offer playing fields, a playground, a jogging path, an interpretive center and eventually a community center. Long known as the Clauss Farm, the property was previously owned by Walter Clauss, a landscape contractor and 25-year resident of Roselle who sold the land at below market price so it could remain as open space.
The Henry Luce Foundation has also been a major contributor for the past two years to NIU's Southeast Asian Studies Summer Institute, a 10-week intensive language training program. The institute's program also includes coursework on the region and an academic conference.
The foundation was established in 1936 by Time Inc.'s co-founder and chief editor, Henry Luce. The Luce Fund for Southeast Asian Studies, a division of the foundation, invited eight universities to apply for the $4 million in grant money. Proposals from these universities were evaluated on the basis of academic merit, evidence of long-range planning and level of university support. NIU and the other seven institutions — Cornell, Ohio and Yale universities and the universities of California-Berkeley, Hawaii, Michigan and Wisconsin — have been invited to apply for an additional $4 million that will be made available next year.
Other Honors
■ In November the State Board of Education officially changed the name of the Deaf/Blind Center and School in Glen Ellyn to the Philip J. Rock Center and School in recognition of the state Senate president's instrumental efforts in establishing the school in 1975. A rededication ceremony was held in February. The center and school is funded by the General Assembly and operated by the State Board of Education through a contract with Keeneyville School District 20. It provides intensive, broad-based services for children ages 3 to 21 who are deaf/blind and also offers and coordinates comprehensive services to deaf and blind people throughout the state.
■ N. Duane Noland of Blue Mound, a Macon County grain and livestock farmer, was named American Soybean Association (ASA)-DuPont Young Leader for Illinois by the Land of Lincoln Soybean Association in February. The program, designed to recognize innovative young farmers who demonstrate the leadership qualities necessary to build a profitable future for American agriculture, is co-sponsored by the American Soybean Association and DuPont. Noland, along with his father and brother, operates Noland Farms Inc., a 900-acre grain and livestock farm.
Healy calls it quits at Chicago Crime Commission
Patrick F. Healy, executive director of the Chicago Crime Commission for eight years, stepped down from the post April 1. Healy plans to enter private industry. During his tenure as executive director, the Crime Commission spotlighted criminal justice problems including court delays and political hiring at court offices, began evaluating judges and drafted and promoted legislation such as the state's Racketeer Influenced and Corrupt Organizations (RICO) Act. A search committee has been formed to review candidates for the position. □
May 1988 | Illinois Issues | 41

---