Names
New senators: DiTuri replaces D'Arco, Joyce for Joyce
Two new senators, both Democrats, joined the Illinois Senate in April. Robert P. DiTuri took office on April 16, replacing John D'Arco who was convicted of attempted extortion in December and resigned his seat in April. On May 20 D'Arco was sentenced to three years in prison. DiTuri, general manager of Stefani's Restaurant Corp., is a former administrative assistant to Mayor Jane Byrne and former employee of the Illinois State Board of Elections.
DiTuri was selected by ward committeemen from the 10th Senate District, which includes downtown Chicago and the near south and west sides. He pledged not to become a full-time legislator.
| | |
| --- | --- |
| Robert DiTuri | Janet Joyce |
The other change was a family matter. Sen. Jerome J. Joyce (D-43, Reddick), a 17-year veteran of the Senate and an assistant majority leader who saw his district disappear under Republican-drawn maps, resigned on April 29. The rest of his term, which runs until January, will be served by his wife, Janet. "This is my special way of thanking her for her love and support all these years," Joyce said. She was appointed to his seat by the Republican county chairmen of the district. Mrs. Joyce is a native of Chenoa. She and her husband operate a 520-acre farm near Reddick. The couple has four children and four grandchildren.
While in the Senate, Mr. Joyce sponsored legislation that changed the way farmland was assessed, provided drought relief to farmers and fought soil erosion. Involved in finding a site for a low-level radioactive waste disposal facility, he led the fight to take the siting decision out of the hands of the Illinois Department of Nuclear Regulation and turn it over to a three-member commission.
Jackson succeeds Brann as state chamber president
Sally Jackson, 40, of Chicago, a top adviser to Gov. Jim Edgar, was selected as the new president of the Illinois State Chamber of Commerce (ISCC) by its board of directors. She takes over as president of the 6,000-member organization June 15. Jackson succeeds Lester W. Brann Jr. of Hinsdale, who is retiring after 25 years as ISCC president. Brann joined the ISCC in 1967 as chief staff executive.
The president of the ISCC is its full-time, chief paid officer who is responsible for statewide operations. Jackson will direct a professional staff of 50 based in Chicago and Springfield and will be the ISCC's chief spokesperson and lead negotiator on issues before the General Assembly.
Since January 1991 Jackson had been a top adviser to Gov. Edgar as his director of government operations. She managed the day-to-day operation of state government's executive branch.
In the James R. Thompson administration, Jackson was director of the Department of Employment Security, including its $1.3 billion unemployment tax and benefit system. She also worked in the Thompson administration for the Bureau of the Budget, the Department of Law Enforcement (now State Police) and as assistant to the governor. Before joining state government she was a faculty member of the department of law enforcement administration at Western Illinois University in Macomb.
Brown new assistant director, Department of Insurance
Madelynne Brown, 42, of Chicago was named assistant director of the Department of Insurance by the governor, effective April 1. Previously she had her own law practice in Chicago, concentrating on consumer matters, family issues and real estate transactions.
From 1976 to 1980 she worked for Data Control Corporation in Chicago as a marketing associate. She has also been an associate manager with Prudential Insurance Company. Brown replaced Stephen Schnieder. The post pays an annual salary of $51,549; her appointment requires Senate confirmation.
Illinois Judiciary
The Illinois Supreme Court announced the following appointments and assignments.
Appellate Court
The court appointed 2nd District Judge Lawrence Inglis of Gurnee to the Appellate Court Administrative Committee, effective
Continued on page 28
26/June 1992/Illinois Issues
---
Names
Continued from page 26
April 2. He replaced Philip Reinhard, who is now a federal judge.
Third District judges appointed Gist Fleshman of Ottawa as clerk, effective April 1.
Retired Circuit Judge Henry Lewis of McLeansboro, now assigned to the 5th Appellate District, will retire again December 7, when his current appellate assignment ends. He has been a judicial officer since 1966.
William A. Lewis of Marion, judge of the 1st Circuit, was assigned to the 5th Appellate District May 1, 1992, to December 5, 1994.
Cook County Circuit
Chief Judge Harry G. Comerford made the following appointments: Judge Francis Barth of Chicago as presiding judge of the county division; Judge Sidney A. Jones III of Chicago as judge of the mandatory arbitration program; Associate Judge R. Morgan Hamilton of Chicago as supervising judge of the child support enforcement call of the domestic relations division.
1st Circuit
Judges of the circuit elected Judge Stephen L. Spomer of Cairo as chief judge of the circuit to succeed William A. Lewis.
10th Circuit
The court appointed retired Judge James M. Bumgarner of Hennepin as circuit judge effective March 19, 1992, to December 7, 1992. He fills the vacancy created by the resignation of Judge Joe B. McDade, who was named to the federal bench.
21st Circuit
Associate Judge Roger A. Benson of Kankakee announced his retirement effective October 1, 1992. He has been a judicial officer since 1964.
Governor's Council on Health and Physical Fitness
Gov. Edgar named Bears, Bulls and Cubs to his Council on Health and Physical Fitness. Appointing 21 new members and reappointing 11, the governor named Chicago Bears linebacker Ronald Rivera of Vernon Hills and Chicago Bulls forward Horace Grant of Chicago.
Also appointed were four former Chicago Bears: Douglas Buffone of Chicago, president of Buffone Productions/Pro Manufacturing; Ronnie Bull of Evanston, president of Ronnie Bull Sports Sales; John Johnson of Homewood, president of John Joseph Group Ltd.; Emery Moorehead of Deerfield, realtor; and Mike Pyle of Winnetka, vice president of First Illinois Corporation.
Others appointed are former Chicago Cub Gary Matthews of Chicago, president and owner of Grand Slam Enterprises, Advertising Specialty Co.; former DePaul Basketball Coach Ray Meyer of Arlington Heights, special assistant to the president of DePaul University; and David Rosengard of Chicago, who is former president of the Chicago Sting and former vice president of the Chicago Bulls and now president of Hill and Knowlton Public Relations, Sports Alive!
All were named to two-year terms effective January 22 and receive neither salary nor reimbursement for expenses connected to the council. The council establishes exercise, fitness and sports-related programs thoroughout the state, including the Prairie State Games, National Employee Health and Fitness Day, the Fitness Intervention Program and various educational conferences.
Miners Examining Board
Gov. Edgar reappointed the four members of the Miners Examining Board effective January 22 for two-year terms: Byron Beard, 58, of Benton, a retired mine examiner who worked for Freeman United Coal Mining; Paul Emery, 59, of Harrisburg, a mine examiner at Sahara Coal Company; George Gossett, 71, of West Frankfort, a retired mine examiner who worked for Old Ben Coal Company; and James Stewart, 64, of Benton, a retired mine examiner who worked for Freeman Coal Company.
The board holds monthly exams to determine competency and qualifications for certification as miners in Illinois. Board members receive a stipend of $8,229 plus expenses.
State Medical Disciplinary Board
Robert Hambrick, 56, of Burr Ridge, senior medical director at the Chicago Osteopathic Hospitals and Medical Centers, was reappointed to the State Medical Disciplinary Board by the governor to a four-year term. Senate confirmation is required; members are paid; expenses plus per diem.
Health Facilities Planning Board
Gov. Edgar named seven new members and reappointed six to the Health Facilities Planning Board effective March 20. The board approves or disapproves applications (through its certificate of need program) for construction or expansion of health care facilities.
New members are Pat Chamness, 52, of Anna, a nursing home administrator with City Care Center Inc. of Anna, replacing Donovan Gardner; Brother Philip Kennedy, 63, of Elk Grove Village, a hospital administrator at the Alexian Brothers Medical Center in Elk Grove Village, replacing Harold Maysent; Louis Libert, 35, of Naperville, an attorney in Hillside, replacing Joe Mudd; William Marshall, 65, of Plainfield, a physician and surgeon in Olympia Fields, replacing Alexander Goldstein; Robert Schrayer, 59, of Highland Park, president and
28/June 1992/Illinois Issues
---
chief executive officer of Associated Agencies Inc., an insurance brokerage firm in Chicago, replacing Thomas Hestand; Irene Stone, 63 of Lombard, a member of the DuPage County Board and a former lab manager for the University of Illinois Medical Center in Chicago, replacing Mary Barb Johnson; and Richard Wright, 47, of Metamora, employee benefits manager for Caterpillar Inc. in Peoria, replacing James Mann.
Reappointed were Marjorie Albrecht, 61, of Princeton, a member of the Perry Memorial Hospital Auxiliary, the American Red Cross and the Bureau County United Way; Ernest Jenkins, 61, of Chicago, a social worker with the South Side YMCA in Chicago; Harry Kurshenbaum, 77, of Chicago, president of Local 73, Service Employees International Union in Chicago; Pam Taylor, 65, of Danville, former head nurse of St. Luke's Hospital Operating Room in Chicago; Joyce Washington, 41, of Chicago, a group administrator with the Hospital Corporation of America Riveredge Hospital in Forest Park; and Bernard Weiner, 60, of Kankakee, a self-employed insurance salesman with Prudential Insurance in Kankakee.
The appointments are for three-year terms and require Senate confirmation; members are paid expenses plus $150 per diem. Besides the 13 voting members appointed by the governor, three nonvoting members represent the directors of three state departments, Mental Health and Developmental Disabilities, Public Aid and Public Health.
Teachers' Retirement System Board of Trustees
Sybil Mervis, 57, of Danville, a retired high school English teacher, was appointed by Gov. Edgar to the board of the Teachers' Retirement System effective March 16 for a term ending July 14, 1996. She replaced Ian Kopelman. The position pays expenses only; the appointment does not require Senate confirmation.
Fry named Cook County public defender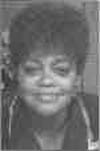 Rita Fry, 45, of Chicago, was named Cook County Public Defender by Cook County Board President Richard Phelan on February 11. Confirmed by the Cook County Board of Commisssioners, she was sworn in March 4 as the first woman to hold the position. Fry served as first assistant to former Public Defender Randolph Stone, who resigned last fall to head the
Continued on page 31
June 1992/Illinois Issues/29
---
Names
Continued from page 29
University of Chicago's legal aid clinic.
A graduate of Northwestern University Law School, she has been with the public defender's office for nearly 10 years. From 1980 to 1986 she was an assistant public defender. She also worked in the office of Chicago's corporation counsel from 1986 to 1988 before rejoining the public defender's office as first assistant.
Fry named Edwin Burnette of Matteson first assistant public defender, effective April 10. Burnette has been with the public defender's office since June 1987, assigned to the appeals and felony trial division and the 1st and 6th Municipal Districts. He served 10 years with the U.S. Marine Corps and received his law degree from the DePaul University College of Law in 1977.
The office of the Cook County Public Defender serves over 230,000 people a year with 508 assistant public defenders working countywide. The support staff numbers 250. The operating budget is $33 million.
Former state treasurer Consentino indicted
Jerry Cosentino, 63, of Palos Heights, was indicted by a federal grand jury on April 15. Cosentino, a Democrat, was elected state treasurer in 1986 and served one four-year term. He is charged on one count of the 16-count indictment alleging that he defrauded Cosmopolitan National Bank and the Cole Taylor Drovers Bank of Chicago by circulating millions of dollars in checks with nonsufficient funds involving his trucking business. He has agreed to plead guilty and will cooperate with the investigation and testify as a government witness. Cosentino faces a maximum sentence of five years' imprisonment and a fine of $250,000.
Also charged was James Wells, 51, of Chicago, former chairman of Cosmopolitan National Bank. Wells has been indicted on the other 15 counts charging tax evasion, filing false tax returns and diverting funds. Wells could be sentenced to 100 years in prison and fined up to $3.75 million.
Illinois State Water Survey
The Illinois State Water Survey has signed a cooperative agreement with Lakeland College in Mattoon to participate in the Institutional Water Treatment Program. The Water Survey, a division of the Illinois Department of Natural Resources, has provided state agencies and facilities with technical advice on water treatments since 1949. The Institutional Water Treatment Program made 413 site visits to 86 state facilities in 1991. Lakeland is conducting routine analyses of the water, monitoring chemicals and reporting these results to the Water Survey each week. The Water Survey will then advise Lakeland on improvement and maintenance of the treatment program.
Corporate internships in public service
Gov. Edgar announced the second year for a corporate intemship program designed to bring young people into public service. Two sponsors, IBM Corporation and Illinois Bell, will bear the full cost of the salary and benefits. Two interns will be chosen from graduating college seniors and will begin their internships July 1. The interns will receive $1,667 per month.
Officially titled the IBM Information Technology Internship and the Illinois Bell Communications Technology Internship, the internships are the first of a series of steps the state will be taking to invigorate its personnel system, streamline procedures and become more aggressive in its recruitment and training programs, according to Edgar.
New visitor's center
A new visitor's center opened at Lincoln's New Salem state historic site in Petersburg May 15. The 17,300 square foot structure includes a 300-seat auditorium, an exhibit area and site offices. The project cost $2.2 million. Visitor orientation is provided through an audiovisual tape. Turning Point, Lincoln's New Salem, and an exhibit entitled "New Salem's Living Legacy." The reconstructed pioneer village dates back to the 1830s when Abraham Lincoln lived and worked there as a young man.
Illinois journalist of the year

Colleen Dishon, of Chicago, was named Illinois Journalist of the Year by the journalism department of Northern Illinois University. The announcement was made at a banquet held at NIU April 3. Dishon is a senior editor at the Chicago Tribune. With the newspaper since 1975 when she was hired to revamp the newspaper's Tempo pages, in 1984 she became associate editor and the first woman listed on the masthead of the 137-year-old newspaper. Dishon along with associate managing editor John Twohey and editorial creative director Tony Majeri were named senior editors in March. Their job is to look for innovative ideas for the future. Before working for the Tribune Dishon was woman's editor for the Milwaukee Sentinel and the Chicago Daily News.
Other winners of the award, which was established in 1972 to recognize Illinois journalists who have made long-term contributions to
Continued on page 34
June 1992/Illinois lssuesl31
---
Names
Continued from page 31
Illinois media, include Mike Royko and Clarence Page. Dishon is the fifth woman to receive the award.
Aldo Leopold Award
Glen Sanderson, 69, of Champaign received the Aldo Leopold Award from the Wildlife Society. The award is presented for distinguished service to wildlife conservation and is the highest honor presented by the national society of wildlife management professionals.
Sanderson is currently a principal scientist emeritus with the Illinois Natural History Survey, a division of the Illinois Department of Energy and Natural Resources. He is also a professor in the University of Illinois Department of Ecology, Ethology and Evolution. Sanderson's accomplishments over the years include outstanding work with mammology, waterfowl and endangered Illinois prairie chickens. Previously he was head of the Center for Wildlife Ecology at the Illinois Natural History Survey.
1992 Golden Apple Awards
Ten Chicago-area high school teachers received Golden Apple Awards for excellence in classroom teaching March 17. The awards ceremony was broadcast May 21 on Chicago's WTTW/Channel 11 with film footage showing the teachers in action in their classrooms.
The winners are Michael Bachrodt of Huntley, chemistry and physical science teacher at William Fremd High School in Palatine; Guadalupe Barajas of Marquette Park, art teacher at Paul Robeson High School in Chicago; Renee Cargerman Dolezal of Lincoln Park, English teacher involved in the program for pregnant teens at Arts of Living Institute in Chicago; James Effinger of Wheaton, biology teacher at Naperville North; Emiel Hamberlin of Beverly, biology and horticulture teacher at DuSable High School in Chicago; Beverly Hawkins of Chicago, who teaches children with learning disabilities at South Shore Community Academy in Chicago; John Lewis of Glenview, physics teacher at Glenbrook High School in Glenview; John Quinn of Oak Park, American history teacher at Fenwick High School in Oak Park; Judith Stein of Chicago, English and public speaking teacher at Kenwood Academy in Chicago; and Jan Yourist of Rogers Park, humanities teacher at the Chicago Academy for the Arts.
The awards include cash stipends and paid sabbaticals and are sponsored by the Golden Apple Foundation, a Chicago nonprofit organization dedicated to the "recognition, renewal and recruitment" of outstanding teachers.
Northeastern's President Lamb honored for teacher education

Gordon Lamb, president of Northeastern Illinois University, Chicago, was named Teacher Education's Most Supportive President at the annual conference of the American Association of Colleges for Teacher Education (AACTE) held in San Antonio in March. The AACTE is a national, nonprofit voluntary association of more than 700 colleges and universities specializing in continuing education for educators and administrators. The award is presented annually to a college president or chancellor who advances the education of educators. Lamb was selected from 36 nationwide nominations.
Lamb's achievements at Northeastern include the founding of CUBE, a coalition of businesses and educators working on educational goals, and the sponsoring of a nationwide conference on developing university and business partnerships to restructure teacher education. Northeastern has master's programs in bilingual special education and gifted education, and its College of Education/Chicago Teacher's Center offers professional development and school improvement programs at kindergarten through 12th grade levels.
Hanna Gray resigns University of Chicago presidency
Hanna Gray, 60, has announced her resignation as president of the University of Chicago, effective June 30, 1993. She is the first woman to head a major American university, and her presidency, which began in 1978, is the second longest in the university's history. Among her accomplishments at the University of Chicago are its sound financial standing, its strengthened graduate programs and its increased undergraduate enrollment.
Gray, who was born in Heidelberg, Germany, is a Harvard-trained historian and was a faculty member of the University of Chicago Department of Historty from 1961 to 1972. Before Gray was named president of the University of Chicago, she was a dean at Northwestern University and provost and acting president at Yale University.
Former Secy. of State Michael J. Howlett dies
Flags flew at half mast in state offices to honor the memory of Michael J. Howlett, who died May 4 at Mercy Hospital in Chicago. Howlett, 77, had been hospitalized since Febru-
34/June 1992/Illinois Issues
---
ary 6 after suffering a stroke. The first Democrat in Illinois history to be elected to four consecutive terms of statewide office, Howlett served three terms as state auditor (1961-1973) and one as secretary of state (1973-1977). Recruited by Chicago Mayor Richard J. Daley to run against then-Gov. Dan Walker in the Democratic gubernatorial primary in 1976, Howlett won the primary but lost the general election to Republican James R. Thompson.
Howlett won kudos for uncovering scandals and promoting good management. In 1951 as regional director of the U.S. Office of Price Stabilization, Howlett caught racketeers selling horsemeat for human consumption. Running for state auditor in 1956, he started an investigation of the state auditor's office that led to the conviction of the incumbent auditor, Orville Hodge, on charges of embezzling more than $1.5 million in state funds.
Howlett lost the 1956 election to Republican Elbert Smith but was elected auditor in 1960. He was the only state auditor to serve with governors of both political parties. As secretary of state, Howlett is credited with streamlining and computerizing drivers' licensing and other operations, pioneering bicycle safety programs, expanding state library services to the handicapped and providing library services in state correctional institutions.
Gaylord Donnelley dies

Gaylord Donnelley, 81, former chairman and president of R. R. Donnelley & Sons, died April 19 in his home in South Carolina. Donnelley was a longtime resident of Libertyville. His firm, founded by his grandfather in 1864, grew to be the world's largest commercial printer. Donnelley joined the company in 1932 and held a variety of positions over the 20 years before he became president in 1952 and board chairman in 1964. He retired in 1975 and was named chairman of the executive committee.
A lieutenant commander in the Navy in World War II, Donnelley served in 11 major Pacific engagements and received the purple heart. He was also an outdoor enthusiast and lent both his time and financial support to many wildlife and environmental causes. Donnelley was a member of the board of trustees of the University of Chicago from 1947 until 1980 when he was made an honorary member.
Staff contributors include Margaret S. Knoepfle, Jennifer Smith, Dawn Siefman and F. Mark Siebert.
Illinois Issues welcomes new publisher and new board members

Illinois Issues' new publisher is Edward R. Wojcicki, 37, of Springfield. He was appointed by Sangamon State University President Naomi Lynn, effective June 8. Commenting on his new job, he said: "I feel like it's going to be a privilege for me to work with the staff and board of a magazine that has such a great reputation across the state, and I look forward to doing things to build on that excellence. I know that the magazine is a valuable resource for a lot of public officials, community and business leaders. As publisher I am looking forward to meeting those leaders in every part of the state."
Wojcicki has background in both journalism and management. Since 1985 he was editor/manager of the Catholic Times, the official publication of the Roman Catholic Diocese of Springfield. During that time he modernized the paper and increased its advertising revenues. From 1980 to 1985 he was editor of the Review Atlas in Monmouth. Under his leadership both papers won many awards and were noted for their reporting on public policy issues. He has published articles in U.S. Catholic, the Chicago Sun-Times, the State Journal Register and Illinois Times. Wojcicki is the author of A Crisis of Hope, published by Thomas More Press in Chicago in 1991. He is a 1976 journalism graduate of the University of Missouri at Columbia. In 1990 he was named "Boss of the Year" by the Springfield Jaycees. He is married to the former Sally Buck and has two children. He lists fatherhood as his top interest, followed by reading, waterskiing and baseball.
New members named to the Illinois Issues board by Sangamon State University President Lynn and University of Illinois President Stanley O. Ikenberry are Elzie L. Higginbottom and Elizabeth L. Hollander, both of Chicago. They will serve three-year terms, ending in December 1994.
Higginbottom is chairman and chief executive officer of East Lake Management and Development Corporation, a real estate management and development company that he founded in 1975. From 1965 to 1983 he worked for Baird and Warner Inc. of Chicago, where he established and directed its government-assisted multifamily housing finance division and later served as mortgage vice president. A member of Chicago United Inc., Higginbottom is active on the boards of many organizations, including the Community Bank of Lawndale, the University of Wisconsin Alumni Association, Chicago's Financial Research and Advisory Committee and 1st Chicago's Neighborhood Banking Division.
| | | |
| --- | --- | --- |
| Higginbottom | | Hollander |
Hollander is director of the Government Assistance Project and executive director of the Illinois Commission on the Future of Public Service at The Chicago Community Trust. The project tests the ability of philanthropic organizations to improve government management. The commission seeks to help bring qualified people into public service in Illinois. From 1983 to 1989, Hollander was the Chicago commissioner of planning. She has also served as director of the Metropolitan Planning Council, a citizens' advocacy group on planning issues.
Resigning from the board are Louis H. Masotti, Raymond G. Romero and Janet Malone Morrow. Masotti has served on the Illinois Issues board since October 1977 and as vice chair since December 1985. Formerly at the Kellogg Graduate School of Management at Northwestern University in Evanston, he is now a professor in the Graduate School of Management at the University of California in Irvine. A former member of the Illinois Commerce Commission, Romero is general counsel at Ameritech International Inc. in Chicago. He served on the magazine board since May 1986. Morrow is executive director of the Chicago Council on Urban Affairs and has served on the Illinois Issues board since December 1988.
June 1992/Illinois Issues/35
---