LOBBYISTS BEARING GIFTS
Should the public beware when politicians get free tickets to see the Bulls and Monet?
"The important lesson for me is that public exposure of corruption of itself has value. The men who buy and sell votes cannot stand the spotlight. To alter their brazen habits, and to encourage the many who are honest but timid, there is no finer medicine than exposure. If the honorable majority can be given heart and backbone, we can create a new moral climate in our state legislatures." — Paul Simon, Harper's magazine, 1965.
by Ray Long
In the mid-1960s, a young Democratic state senator named Paul Simon got the "Benedict Arnold Award" from his political colleagues. They gave it to the former newspaper editor for his searing national expose of the "sometimes sinister alliance between lobbyists and state legislators in Springfield." Simon wrote in Harper's magazine that "cold cash passes directly from one hand to another." And he condemned a weak state law that allowed lobbyists to "hand out any amount of money to influence legislators, without disclosing their expenditures."
In 1969, a reporting law went on the books that required minimal disclosure. But it took nearly three decades to get a statute that gives the public a good glimpse of what lobbyists spend to influence public policy. In between, scandal clouded efforts to ratify the Equal Rights Amendment, and corruption tainted measures aimed at lifting weight limits on ready-mix cement trucks and regulating mobile currency exchanges.
In 1993, Secretary of State George Ryan championed the current reporting law covering Illinois' 3,970 lobbyists — members of what has come to be known as Illinois' Third House. It's the toughest law to date, requiring lobbyists to report all of their expenses.
Yet critics say it's not much better than the one Simon panned when he was in Springfield. These latter-day reformers would prohibit lobbyists from giving any freebies to politicians. No one has charged that trinkets from lobbyists automatically come wrapped in a quid pro quo, but critics do argue that politicians shouldn't get perks that aren't available to the general public. They want to eliminate the potential for conflict of interest.
Indeed, while the culture of lobbying at the Capitol has improved since Simon's day, there is still a lot of giving and getting. New reports filed under the 2-year-old law show dental hygienists spent a nickel for each of the bookmarks they sent to the 177 lawmakers. The tobacco and candy lobby reported spending $40,000 for treats during the annual Halloween bash at the governor's mansion. And Ameritech Illinois listed expenses of $50,000 to treat pols to a special feast and nighttime showing of Chicago's famed Monet exhibit.
Overall, lobbyists spent more than
26 ¦ April 1996 Illinois Issues
---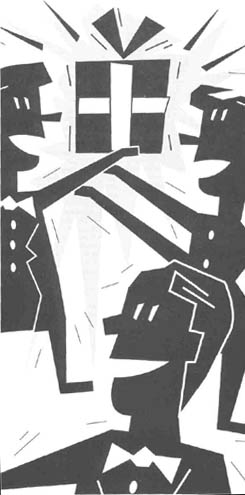 $1.1 million for gifts and goodies to woo Gov. Jim Edgar, state bureaucrats and lawmakers, according to 1995's year-end lobbyist disclosures. Representatives of special interests passed out cigars, golf balls, cherry pies, desk clocks — even a shotgun for a fundraiser for the sportsman's caucus. They gave the ever-popular tickets: to see the Indianapolis 500, a Broadway play, St. Louis' Cardinals and Chicago's Bulls, White Sox and Blackhawks.
And they paid for trips. The Jewish Federation spent $17,013 to fly Edgar, his wife and a gubernatorial aide on a trade trip to Israel and Jordan. Certainly no stranger to freebies, in 1994 Edgar and his wife traveled to the Kentucky Derby courtesy of Alberto-Culver Co. of Melrose Park, and he recuperated in Snowmass, Colo., after quadruple bypass heart surgery, courtesy of Chicago-based Quaker Oats, whose chief was a longtime Edgar friend.
What these few examples show is that the current disclosure law works better than its feckless predecessor, which required lobbyists to record few expenses — even when they paid for the steaks, shellfish and Jack Daniels. Last year, lobbyists reported spending $842,188, or 77 percent of their expenses, on meals, beverages and entertainment for state officials. They spent nearly $200,000 on gifts, nearly $50,000 on trips and about $8,000 for honorariums.
Ryan's law requires reporting of all expenses, regardless of size, made in an effort to influence government officials. Anything more than $100 must be itemized.
"The big winner is the public because the law is ensuring that the workings of government are more open than ever," Ryan says.
But while Ryan's rewrite closed many of the loopholes in what had been one of the nation's weakest lobbyist laws, legislators are thinking about making it tougher. A House Republican task force is exploring more stringent reporting provisions.
Last year, Common Cause, a government watchdog group, complained a Republican ethics package that
Illinois Issues April 1996 ¦ 27
---
became law was "half-baked." And this year the group's executive director, Tracy Litsey, called for a gift ban similar to one imposed on U.S. House members after Republicans roared into control in 1994. Members of Congress and their staffs are prohibited from accepting free meals, theater tickets and golf games. Meanwhile, U.S. Senators are prohibited from accepting meals and gifts that are worth more than $50.
"A lot of people would have enjoyed Monet tickets," Litsey told The Associated Press, referring to the freebies given lawmakers by Ameritech Illinois. "There's a lot of perks to being a legislator that people don't realize. These little gifts and courtesies add up to a fairly nice lifestyle, often courtesy of special interests."
David Urbanek, Ryan's press secretary, says the current lobbyist registration law is working because the "public has access to the records." Urbanek adds: "As long as the public knows what gifts are being given, is a ban necessary? That's a call for the legislature to make."
Gene Hoffman, who spent years in the legislature before becoming a lobbyist, says lawmakers will need to respond to the attitude of the general public. He says such a ban would not be a handicap, but would ensure that "everyone is on a level playing field."
Rep. Jack Kubik, the Riverside Republican who heads the House task force, will look for gaping holes in lobbyist requirements and determine whether the current law is being abused. "Some people think we ought to limit. Some people think we ought to disclose. Some people think we ought to ban lobbyist gifts. Some people think we ought to disclose lobbyist gifts," Kubik says. "Trying to get everybody to agree on something is a challenge."
Throughout the nation, lobbyists are watching to see whether legislators will seek to change the cozy relationships they've had for decades.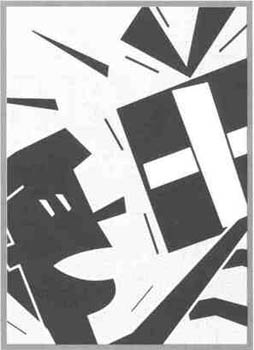 In Massachusetts, representatives of special interests were up in arms over the conviction of F. William Sawyer, a longtime lobbyist for John Hancock Mutual Life Insurance Co., after a grand jury cited up to 612 "entertainment events" ranging from meals to golf outings. The government cited expenses of as much as $3,200 to fly a lawmaker and his wife to the 1986 Superbowl and as little as $5 to cover meals, according to State Legislatures magazine.
Federal prosecutors contended that Sawyer spent about $5,000 a year between 1986 and 1993 on some two dozen lawmakers, exceeding the state's spending limits. Prosecutors charged Sawyer with committing mail fraud by paying some of those costs with his credit card, the magazine reports. He was convicted on 28 counts of conspiracy, mail and wire fraud and the use of interstate travel to commit bribery.
Scandal often sparks reform. The neighboring state of Kentucky provides an example. A former House speaker, two sitting lawmakers and five former lawmakers were convicted in 1992 on extortion and racketeering charges, prompting sweeping reforms in campaign finance and lobbyist laws, according to the magazine.
Illinois, of course, has had plenty of lobbyist scandals of its own. But the hottest headlines hit before the latest changes. In 1980, Chicago businesswoman Wanda Brandstetter was convicted for offering a bribe to a state lawmaker in return for a vote in favor of the Equal Rights Amendment.
Brandstetter, a volunteer for the National Organization for Women, offered Rep. Nord Swanstrom $1,000 and campaign help. Brandstetter maintained she never intended to break the law when she approached the Pecatonica Republican. But the Chicago Tribune reported prosecutor William Roberts, now Edgar's chief legal counsel, called it an "act borne out of commitment and desperation.
"Our General Assembly is not a flea market, where votes are sold to the highest bidder," Roberts said. "They'll be bringing in wheelbarrels full of money if you condone this behavior."
It merely seemed as though money-laden wheelbarrels were rolling up to the Capitol a scant five years before.
In 1975, James R. Thompson, an ambitious U.S. attorney based in Chicago, used ground-breaking hidden tape recorder techniques to nail several legislators and businessmen in a ready-mix concrete industry bribery case. The alleged payoffs totalled $30,000 and led to the indictment of 18 people, including 10 sitting or former lawmakers, the Tribune reported.
Thompson, who would be elected governor the next year, put his first assistant prosecutor, Samuel Skinner, in charge. They used a New York expert, a consultant for the U.S. Senate Watergate Committee, to enhance the sound quality of the tapes.
Skinner, who followed Thompson as U.S. attorney, became White House chief of staff and now heads Commonwealth Edison, says he's sure the lobbying "process is much better than it was then."
In that case, two former lawmakers, Sen. Donald Carpentier of East Moline and Rep. Pete Pappas of Rock Island, secretly recorded about 20 face-to-face and telephone conversations with four lawmakers and a longtime aide and lobbyist for three secretaries of state, according to news reports.
Carpentier, the son of a former secretary of state, and Pappas were among several who pleaded guilty in the case that uncovered an alleged payoff scam to pass a bill in 1972 to double the legal highway load limits for ready-mix concrete trucks.
28 ¦ April 1996 Illinois Issues
---
Other lawmakers have been brought down for proposing similar schemes.
According to the testimony of former lobbyist Doris Steigberg Frankford, two Democratic lawmakers solicited her for money. Louis Markert and Robert Craig were convicted in 1977 in federal court of extortion. Frankford testified they asked her for money to kill a bill requiring car-rental firms to stamp "leased" on car titles before selling the vehicles. The proposal, which would have lowered the value of rental cars, stalled in the House Transportation Committee.
Throughout the years, stories of solicitations to kill unfavorable bills introduced for just that purpose were common enough to give rise to the name "fetcher bill," or the more colorful "Mae West," an allusion to the late actress' famous line, "Why don't you come up and see me some time?"
Illinoisans should have been used to such news. On June 24, 1965, Chicago's American blasted readers with the headline: "Here It Is — Text of Tapes That Rocked Springfield!"
Reporter Jack Mabley wrote that $30,000 might have been laid out by lobbyists to defeat a bill in the legislature dealing with the regulation of mobile currency exchanges and that tapes of conversations between lawmakers and lobbyists offered "an intimate picture of drinking parties and phony 'golf' parties that mark the state Capitol."
The tapes had been stashed in lockers at the Greyhound bus station. Mabley got the keys anonymously.
"The transcript of the tape recordings being printed by Chicago's American today is at the least an incredible revelation of the inner workings of the legislative processes, and at most an exposure of wholesale corruption in the legislature and state government," Mabley wrote. "The conversations in a Springfield hotel room where the defeat of a proposed law was being engineered, uncovered the machinations which observers have long suspected, but which have never been documented."
Among the dozens of prominent politicians mentioned on the tape was Secretary of State Paul Powell. The allegations indicated Powell was instrumental in plotting strategy to defeat the bill. The Vienna Democrat was already under fire for $70,000 in unexplained income reportedly paid to him over nine years by a horse racing enthusiast. He later died with thousands more unexplained dollars stuffed into shoeboxes in his Springfield hotel room.
"When Paul Powell opened up a shoebox and found shoes in it, he was disappointed," says Hoffman, who lobbies for a number of clients. "It has dramatically changed. Even the culture of the legislators today in and out of the legislature is completely different than what it was," Hoffman says. "If it was real or if it was not real, the rumors were. And you don't hear those kind of rumors much anymore."
Hoffman says he knows no lobbyists or legislators who would exchange money under the table. "I don't think a reasonable and responsible lobbyist that wants to stay in business and wants to keep a good name [would] do that," Hoffman says.
Thompson, who is now head of Chicago's clout law firm Winston & Strawn and an occasional lobbyist himself, agrees. "There's no question that back decades ago Illinois, like many states, was kind of a wild and woolly place," he says. "My guess is today it's probably about as clean as you can get."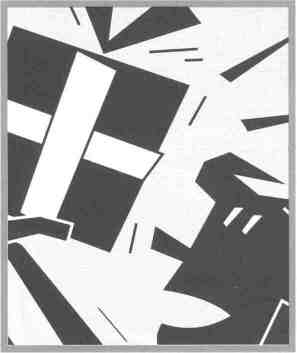 We don't see cash-stuffed shoeboxes anymore, but lobbyists still grab headlines. Last year, Illinois Church Action on Alcohol problems, an anti-casino group, called on authorities to review a case in which a Nevada firm allegedly offered two political insiders from DuPage County multimillion dollar contracts contingent upon getting a riverboat gambling license.
The case landed in the lap of Sangamon County State's Attorney Patrick Kelley. He had no investigators of his own and — after a State Police review and no evidence of wrongdoing — referred the matter to the Illinois Attorney Registration and Disciplinary Commission and the Illinois Gaming Board.
In fact, pressure to approve the current lobbyist law followed a full-court press from gambling interests seeking to put land-based casinos into Chicago or protect those already on the water. Former state Rep. Al Ronan, acting as a riverboat gambling lobbyist, drew headlines in 1993 when he was caught handing out campaign contributions to lawmakers within feet of the House chambers. This spring anti-casino forces are seeking to reform major campaign finance laws and ban gifts to state officials from lobbyists and vendors doing state business.
Although her party is out of power, Rep. Janice Schakowsky, an Evanston Democrat, has introduced legislation to ban lawmakers, statewide officeholders and bureaucrats from taking any "gratuity, favor, discount, entertainment, hospitality, loan ... or other item having monetary value." That would include meals and tickets to events, and it would be patterned after the federal ban inspired by U.S. House Speaker Newt Gingrich. Her reasoning: "As my mother always said, 'Give the devil his due.' This is a good idea that I'm happy to borrow from Newt."
Thirty years after Democrat Paul Simon's expose, Illinois just might be ready for more reform. After all, lawmakers are looking for ways to generate feel-good headlines as both parties seek to ingratiate themselves with voters who will determine whether this state's House Republican rule is more than a one-term fluke.
Ray Long is a Statehouse reporter for The Associated Press.
Illinois Issues April 1996 ¦ 29
---