CONTRIBUTORS'
BIOGRAPHIES
Robert Ashley has been a ninth-grade geography teacher at Red Bud High School for twenty-eight years. Recently granted a Distinguished Teaching Award by the National Council for Geographic Education, Ashley is especially interested in the unique personalities of towns and cities as a reflection of their cultural backgrounds, physical environment, function, and size.
Frederick D. Drake is assistant professor of history at Illinois State University. He teaches undergraduate and graduate courses in U.S. history, and is coordinator of student teaching in History and Social Science Education. His research has included a history of teaching history and social studies.
David A. Frolick is professor of political science at North Central College in Naperville, Illinois. He received M.A. and Ph.D. degrees in international studies from American University in Washington, D.C. He grew up in Quincy, where he attended Temple B'nai Sholom. The article in this issue of Illinois History Teacher is part of his ongoing research on Jewish life in Quincy during the nineteenth century.
Shayne Klein has a bachelor's degree in history from Amherst College and a master's degree in teaching from Duke University. She is currently teaching social studies in the Durham, North Carolina, public schools. Her teaching specialties include the Civil War and Reconstruction, women's history, and African-American history.
Douglas K. Meyer is professor of cultural and historical geography at Eastern Illinois University in Charleston, Illinois. His forthcoming book from Southern Illinois University Press is titled: Making the Heartland Quilt: A Geographical History of Settlement and Migration in Early Nineteenth Century Illinois.
Stephen Middleton is the author of The Black Laws in the Old Northwest (1993). He has written several scholarly articles on various aspects of the Northwest Territory, and is currently writing a book on the black laws of Ohio. Middleton, who earned the Ph.D. at Miami University (Ohio), teaches history at North Carolina State University.
Lynn R. Nelson is associate professor of social studies education at Purdue University. He serves as the Director of the James F. Ackerman Center for Democratic Citizenship. His research includes a history of teaching history and social studies.
Howard J. Rubin teaches U.S. History and Advanced Placement History at Schaumburg High School in Schaumburg, Illinois. He holds a bachelor's degree in history from Illinois State University in Normal, Illinois, and a master's degree in Curriculum and Instruction from National Louis University in Evanston, Illinois. He has been teaching high school social studies for twenty years. He was recently awarded a scholarship by the Illinois State Board of Education to travel to Germany for study.
Fred R. Williams is a teacher of American history at Charles E. Jordan High School in Durham, North Carolina. He has been teaching for sixteen years and has a bachelor's degree in history from Duke University and a master's degree from North Carolina State University. He also serves as an adjunct professor in the MAT program of Duke University.
David R. Wrone is a recently retired professor of history at the University of Wisconsin-Stevens Point. A native of Clinton, Illinois (C.C.H.S. class of 1951), he earned the Ph.D. in history from the University of Illinois-Urbana. He has taught and published in the fields of American Indian history, Abraham Lincoln, and the assassination of President Kennedy.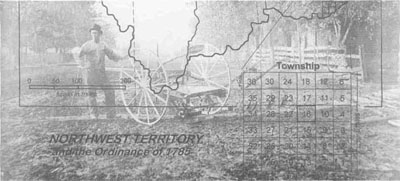 ---