First person
Through the artists'eyes
Illinois has its limits as a place that embraces the arts, yet many artists find the Prairie State a pretty good place to be
by Elise Zwicky

Have you seen a red sunset drip over one of my cornfields, the shore of the night stars, the wave lines of dawn up a wheat valley?
from Prairis
by Carl Sandburg


The virtues of Illinois have lone been extolled by songwriters and authors and captured by photographers and painters. And though financial, cultural and social opportunities vary from the tip of Winnebago County in the north to the bottom of Alexander County in the south, many artists in between find it a pretty good place to be.

"I do believe we are the most important port between the seaboards, between New York and Los Angeles," says John Heintzman, gallery director at Bradley University in Peoria and a member of the Illinois Arts Council's Visual Arts Panel. "Chicago, in particular, has established Illinois artists as major participants. But no matter where you are in Illinois, it's not like you're out in the boonies and you don't know what's going on," adds the lifelong Illinois resident, a painter who uses nontraditional materials such as tar, lacquer and wax.

In fact, it's not impossible to find artists who have left Illinois yet continue to speak highly of their home state. Self-described pop artist Charles Houska is one. He moved recently to Missouri after living in the Land of Lincoln for 33 years. Still, he keeps his hand in the Illinois art world.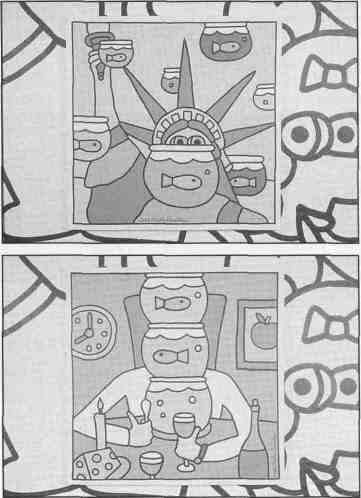 Charles Honshu, a native lllinoisan who is now living in St. Louis, works with Illinois elementary schoolchildren, helping them paint murals and teaching them about art.
"I was always inspired enough to create and I was able to make a living in Illinois, both in a big city and in a small town," says Houska, who explains he moved to St. Louis for a taste of life in a medium-sized city. "I've always found Illinois to be quite open-minded and accepting and appreciating of art, wherever I was."
"I moved for no particular reason, other than that 1 had lived in Chicago and also Springfield, and I wanted something in between," says the artist, who paints with acrylics on canvas and works in other media, such as outdoor wood sculptures and outdoor murals, including those on mass transit buses. Houska, who also visits elementary schools, mostly in Illinois, to teach about art and help paint murals, acknowledges, however, that Illinois has its limit as a place that embraces
28 / December 1998 Illinois Issues
---
the arts: It can't compete on the same level in the art world as New York or Los Angeles. "There is nowhere in the Midwest where you would have the kind of opportunities that I'm assuming would be more readily available in those type of places," he says. "But who knows what an artist would miss by leaving Illinois? Certainly there's an easier way of living in the Midwest."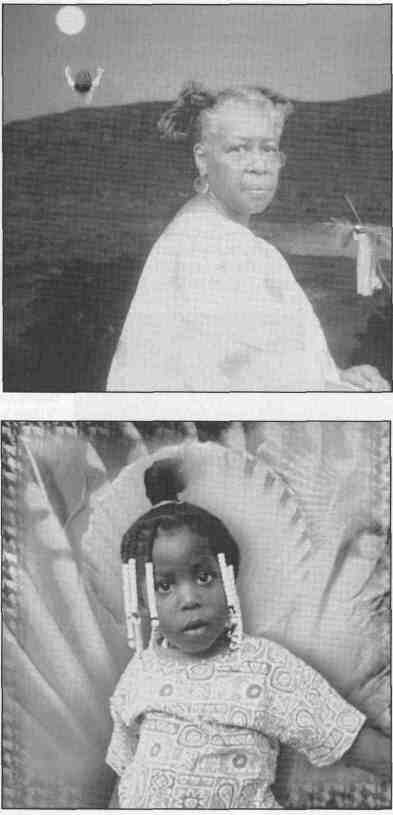 Fern Logan, who left New York City for the quieter life in Carbondale, focuses on portraiture and landscape photography. For her, southern Illinois has a lot of geographical character.
Photographer and graphic designer Fern Logan, 53, agrees. The native New Yorker has never regretted leaving the Big Apple for a quieter life in Carbondale, where she has taught at Southern Illinois University since 1995.
"New York City is an exciting place to live, but part of the reason why I didn't want to stay there is because there's too much stimulation and not enough time for contemplation," says Logan, who focuses on portraiture and landscape photography. "I like southern Illinois. I like the fact that it's hilly and has a lot of geographical character."
More than geography appeals to Logan. She's enamored with the character of the people as well. "I love the integrity of the people in this area. Especially coming from New York, where there's so much suspicion and you can't trust your neighbor," she says.
While it may not be the art hub of the world, Illinois does attract many talented artists who initially come to study and end up making this their home, notes Bradley University's John Heintzman. That was the case for Indira Johnson, who left her native India to study at the Art Institute of Chicago and has lived in Illinois for the last 22 years.
"I feel very positively about Illinois," says the 54-year-old sculptor who resides in her husband's native suburb, Evanston. "Illinois is a place where 1 have been able to do some of the things I've wanted to do as an artist. And I've been able to get support, not just from the Illinois Arts Council but from the arts community as well."
One disadvantage — or at least a perceived disadvantage — is that downstate Illinois lacks opportunities for artists to exhibit their works. Tyson Joye, director of the Peoria Art Guild, acknowledges a shortage of gallery space throughout the state, but says innovative thinkers can find places to show their works. "An artist who's creative and very thoughtful about what they want to do can find special places to exhibit and can work with organizations, businesses and groups like that for finding new avenues for exhibiting," he says. Indeed, many downstate artists find venues for displaying their work at universities or businesses. But the opportunities don't stop here.
"I exhibit my works in Illinois quite a bit, but I exhibit out of Illinois quite a bit, too," says Carbondale photographer Fern Logan, who has exhibited in Springfield and Peoria. Sculptor Indira Johnson adds, "I think if I were to send my slides around downstate I could find opportunities to exhibit. I do think like everything else there is an inner circle where there are connections. So you just have to keep
Illinois Issues December 1998 / 29
---
Having spent most of my life in Illinois, I have fond memories of grain elevators and cornfields and bean fields and the slow-moving muddy rivers and deep woods and lightning bugs'.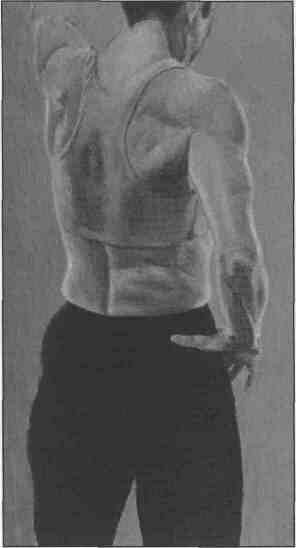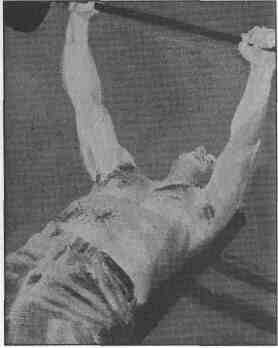 Nick Bridge of Glen Ellyn has spent much of his career painting urban landscapes. But lie lias recently exhibited a new phase of his art: a series of figurative paintings of middle-aged people exercising.
making connections."
Some artists, of course, simply decide to move on, and out.
But at least one who did leave Illinois is planning a move back this month, however temporarily. Bob Waldmire, a 53-year-old former Springfield artist who made a name for himself drawing calendar posters of college towns in 15 states, has spent the last five years out west. "I started a hand-drawn map of Route 66 that kind of took over my life," explains Waldmire, who ended up opening a Route 66 Visitors Center in an old gas station in Hackberry, Ariz. He's in the process of selling the center and plans to move back to Springfield to work on a book about the life of his father, Ed Waldmire, who invented the hot- dog-on-a-stick. "I plan to live in my converted bus on the family farm,
which my father bought in the '50s. I figure three years should be sufficient time to write the book and then I will move back here to the desert, which I love," he says.
Though Waldmire is attracted to Arizona's landscape, he sees beauty in Illinois as well. "Of course an artist can find subject matter and beauty wherever they are," he says. "Having spent most of my life in Illinois, I have fond memories of grain elevators and cornfields and bean fields and the slow-moving muddy rivers and deep woods and lightning bugs."
And what one artist might see as a disadvantage — Illinois' sometimes harsh weather — another sees as inspiration.
"You can't spend much time out- doors drawing on location during those bitter cold winters," says Waldmire. Indira Johnson, on the other hand, finds renewal in the changing seasons. "That cyclical way of nature is like a transformation for me," says Johnson, who notes that increasingly she is using natural material in her sculpture. "It very much inspires my artwork."
Nick Bridge, a 52-year-old painter from the Chicago suburb of Glen Ellyn, is another artist who has no trouble finding inspiration in Illinois. "I think for most artists it's harder to eliminate ideas than to not have enough, and that's probably true wherever you live," he says.
Bridge has spent much of his career painting urban landscapes but now is working on a series of figurative paintings of middle-aged people exercising. He exhibited some of that work recently at an Art St. Louis show after being chosen to participate as one of four artists from six states. A lifelong Illinois resident, he has never considered leaving home but points out that most Illinois artists he knows don't make a living through their craft. "Most really support themselves some other way in order to keep doing the art that is most important to them," he says. "But I think that's probably true everywhere. I think that's true of our
30 / December 1998 Illinois Issues
---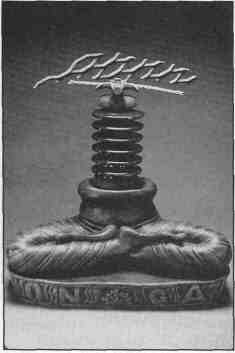 culture."
Most of the artists Bridge knows are teaching college or running galleries — "doing something that may be connected to their art. But it's peripheral to doing the actual art itself," he says. "For instance, I do a lot of commissioned work like house portraits and pictures of buildings. It's a fairly definitive way to make money within an obvious market."
Persistence and being able to find encouragement through competitions and shows, as well as finding mutual support from other artists, are the keys to surviving as an artist no matter where you live, Bridge says. "That support is available in Chicago, but it's probably far less available downstate. There are fewer people to draw on if you're an artist working in a smaller community."
However, the Peoria-based Heintzman and Joye see the arts community growing in central Illinois, where Heintzman estimates some 150 artists are registered with the Illinois Arts Council. The two also are encouraged by increased funding to the arts through the council.
"This year the governor even restored money to the cut budget," says Heintzman, who serves on the council's Visual Arts Panel. "We had to put limits on the amount people could request a few years ago, but the council is tunneling money into all different areas of the state."
Many Illinois artists have been grateful recipients of Illinois Arts Council grants or fellowships, but some are concerned that government doesn't play a greater role in encouraging the arts.
"I don't think there's enough funding for the arts in general, particularly from the federal government," says Logan.
As a result, many artists have had to discover other ways to finance their work. Some are even finding they don't have to leave home to reach people all over the world.
"I'm totally unlimited now with the Internet," says Charles Houska. "You have to do just as much marketing and getting people to know of your web site, but it's so much easier for people to know who you are. I'm selling [artwork] all over the country and I've had a few sales outside the country, so I like to say that I'm world-renowned now."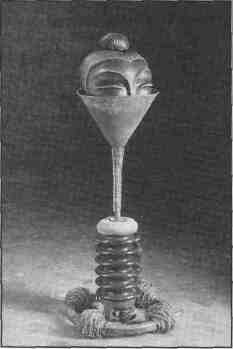 Still, many artists caution that computers have creative limitations. Nick Bridge, for example, finds art on the web to be something like a giant Sears catalog. "Only they've taken all the pages and put them in random order," he says. "It's very difficult in any kind of a timely fashion to go through it all."
John Heintzman tries to discourage his Bradley University students from placing too much emphasis on computers. "I like to tell them that I have never been moved to tears by anything I've seen on a computer screen, but I have been to the Art Institute and literally had my breath taken away by seeing some works of art," he explains.
Logan agrees. "I know there are artists who have exhibits on the web, but I think you need more than that. There's something about the gallery team and the legitimizing of it and selling your work to collectors."
In fact, mixing art and technology runs counter to what some artists find inspiring about Illinois: its natural simplicity.
Waldmire paints a vivid picture describing his native state.
"Just the great variety of natural sounds — crickets and katydids and frogs and toads," says Waldmire. "So for me, being a nature lover, that's what I think about when I think about Illinois: the tall grass prairie and the trees. " 
Elise Zwicky is a free-lance writer who lives in Pekin. Her byline appears regularly in the Peoria Journal Star.
Photographs by John Bedessan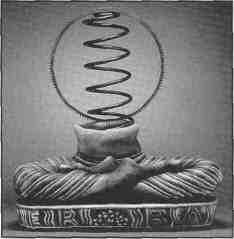 Sculptor Indira Johnson left her native India to study at the Art Institute of Chicago, where the support she has received has enabled her to do some of what she's always wanted to do.
Illinois Issues December 1998 / 31
---