The Green Plague Moves North
BY WILLIAM McCLAIN
Sometime around the year 1900, a farmer living near Chipley, Fla., threw some vines that had originated from Japan onto his trash pile. Within a few years, these vines had rooted and had covered his trash pile, plus a considerable amount of adjacent land. The vines hid his trash and produced clusters of very fragrant flowers. His cows, chickens, goats and pigs had big appetites for the plant, and his mound of trash had never looked better.
This plant, a native to Japan, China and India, was known as kudzu. For many years, kudzu was considered a godsend. It was touted as a control for soil erosion. Its leaves could be used as fodder for livestock, the vines for basket making and the starchy tuber as a thickening agent for foods.
Interest continued to grow, and in 1935, the Soil Conservation Service began to test kudzu as a solution to the eroded lands in Alabama and Georgia. After a few years, that agency proclaimed that kudzu, with its fast growth and deep roots, could solve the erosion problems of the south. Farmers would be paid $8 per acre to plant kudzu on their eroded lands. The Civilian Conservation Corps alone would plant over 70 million seedlings of kudzu from Maryland to Texas during the 1930s.
Enthusiasm for kudzu continued to grow, resulting in the formation of kudzu clubs, including the Kudzu Club of America, which grew to 20,000 members. By 1945, kudzu had been dubbed "another agricultural miracle" that was becoming the envy of northern farmers who were unable to grow it because of colder climates.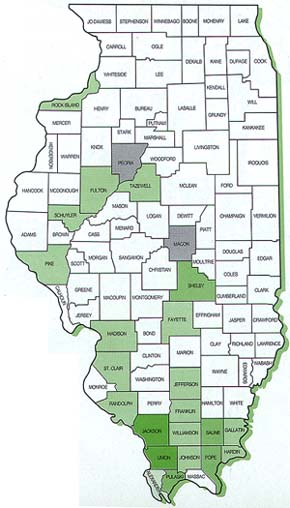 But at the locations where kudzu had been planted, some individuals were becoming increasingly concerned about its rapid growth. Kudzu was not staying where it had been put. Instead, it had invaded valuable crop land, infested forests and climbed up utility poles, damaging telephone and power lines. Around homesteads, the vines intended to shade the porches were practically covering entire houses, causing some people to say that you had better close your windows, at night because kudzu would soon be inside to snatch your children while they slept. In the country, farmers were cautioned to keep a close watch on their slow-moving cows to prevent them from being covered by the fast-growing vine.
By 1953, the U.S. Department of Agriculture removed kudzu from its list of acceptable cover crops. The "agricultural miracle" of 1945 had become the nightmare of the south in just eight short years, and research on kudzu shifted from methods of establishment to methods of eradication.
It was too late. By the 1980s, kudzu had covered an estimated 7 million acres of land in the south, and each year, this amount was estimated to increase by another 320,000 acres.
Kudzu is a woody vine that is a member of the legume or bean family. The large trifoliate leaves are borne alternately along the stem. The flowers, which have the strong fra-
8 OutdoorIllinois
---
| | |
| --- | --- |
| | Although kudzu has pretty, aromatic flowers that appeal to livestock, its growth rate is unbelievable. It can grow foot a day, and will completly cover buildings, tress poles or anything that it can adhere to. |
grance of grape Kool-Aid, are borne in clusters in late summer and early fall. The fruits are densely hairy and resemble a flattened soybean fruit. The seeds, which are small with a thick seed coat, can remain in the soil for several years before germinating. The vines develop from starchy tubers which can grow to depths of 10 feet and weigh 200 to 300 pounds. Kudzu has the ability to root at the leaf joints, forming thousands of plants to the acre. Kudzu also has extraordinary growth rates of up to a foot a day and 60 feet in a year.
People north of the Mason-Dixon line have often taken comfort in thinking that kudzu is a plague of the southern states. However, kudzu has found the climates of Pennsylvania, New York, Massa-
February 2000 9
---
| | |
| --- | --- |
| | Researchers currently are using herbicides in an effort to eradicate kudzu from Illinois. |
chusetts, Delaware and Connecticut to its liking. Recent surveys documented vigorous colonies in Illinois, including some as far north as Rock Island. The "green plague"is moving north.
Contrary to popular belief, the kudzu vines survive the winters in Illinois, growing up utility poles and over trees just like in Alabama. The statewide survey for kudzu colonies in Illinois resulted in the discovery of 70 colonies, primarily in the southern third of the state. Although most of these colonies are an acre or less in size, several ranged from 10 to 40 acres.

Taxpayers can make a difference. Nearly $3.5 million has been donated to Illinois' Wildlife Preservation Fund by taxpayers since the fund's inception 16 years ago. You can support the fund this year by checking the box on Line 26a of the IL1040form or line 10 of the Telefile form. Taxpayers can contribute any amount they wish. Those who support the fund will have their refund reduced or their taxes owed increased by the amount of their donation.
Cross sections from vines more than two inches in diameter indicated that they were up to 8 years old. Most information stated that kudzu died back to the ground each winter in the northern states. Every colony visited produced flowers, and many produced hundreds of small seeds that were viable as far north as Effingham. If the seeds could germinate and establish plants, the only thing keeping kudzu from becoming a major pest in Illinois was a seed dispersal agent.
The Department of Natural Resources wants to know where all populations of kudzu are located in Illinois. If you know of a population on public or private property, get in touch with Bill McClain by writing: DNR, Division of Natural Heritage, 524 S. Second St., Springfield, Ill. 62701-1787, by telephone at (217) 785-8774, or by emailing him at: bmclain@dnrmail.state.il.us.
A July 1998 meeting, organized by the Department of Natural Resources and attended by personnel from the U. S. Fish and Wildlife Service, Natural Resources Conservation Service, Illinois Department of Transportation, Shawnee National Forest, Southern Illinois University and Eastern Illinois University, was held to assess the kudzu populations in Illinois and to develop plans to begin an eradication program. As a result, these agencies are now working cooperatively to eradicate kudzu. All agencies except the U.S. Forest Service now treat kudzu populations on their properties with a legume-specific herbicide. (The U.S. Forest Service doesn't permit the use of herbicides to control exotic plants.)
Results of the herbicide treatment so far have been very positive. Populations that were an acre in size in 1998 had no growing vines in 1999.
However, due to the plant's large, starchy roots, it can remain dormant in the soil for many years, so continued surveillance will be necessary to ensure that kudzu is eradicated in Illinois.
Plans currently are underway to begin a statewide eradication program on both public and private lands. If this project is successful, Illinois would be the first state to undertake and complete a kudzu eradication program.
Botanists with DNR are cautiously optimistic for the success of this program.
Bill McClain is the Natural Areas Stewardship Program Manager in DNR's Division of Natural Heritage.
10 OutdoorIllinois
---