Illinois
Currents • News • Legislation • Trends • Research •
---
Touchstone Energy ads honor America's heroes

I

n response to the overwhelming outpouring of concern from the electric co-ops across the country, Touchstone Energy ran this "Salute to America's heroes" print ads in Time, U.S. News and World Report and Newsweek magazines in October. The ads appeared in honor of the rescue efforts that took place in the aftermath of the terrorist attack.

A television commercial were also produced. The ad projects teamwork, solidarity and patriotism — qualities the Touchstone Energy co-op employees and all Americans are expressing in the aftermath.

Log on to our Web site at www.touchstoneenergy.com and view the new pop-up window designed to encourage donations to a number of national charitable organizations. It demonstrates our commitment to community in the largest sense.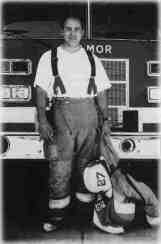 Thank you from a firefighter
Carlos Guerrero, the firefighter represented in the ad said. "I am the professional firefighter that Touchstone Energy selected to represent my fellow brothers and sisters in your generous public display of gratitude to our profession. I feel honored to represent the fire service, humbled for being chosen and saddened by the events that inspired you to place that heartfelt message. The tragic events of September 11, 2001, have made a tremendous impact on the entire world. I am proud of how America has responded to our New York Fire Department brothers in their time of need. We have witnessed an incredible resurgence in patriotism and a sense of community involvement — all in an effort to help the victims. I am proud to be an American and proud to be associated with Touchstone Energy."
There are American heroes all around us. We just don't always recognize or appreciate them. Now is the time to recognize those heroes around you.
Say thank you, and maybe a little pray too.
How about an Illinois book for Christmas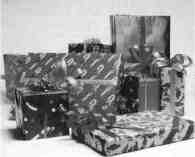 Are you looking for that perfect Christmas gift? Why not a book by an Illinois author? Southern Illinois University Press recently issued a new catalog of books by southern Illinois authors called Egyptian Bookcase. It features a variety of books on southern Illinois and the region.
Twenty-seven new and recent titles include an updated edition of A Knight of Another Sort, Gary DeNeal's best-selling biography of local legend Charlie Birger; John A. Logan: Stalwart Republican from Illinois), the sequal to the popular biography, Blackjack; Tell Us a Story, Shirley Motley Portwood's account of growing up in several African American communities in southern Illinois; Escape Betwixt Two Suns, a true tale of the Underground Railroad in Randolph County; and several new Civil War histories made available again in our Shawnee Classics regional reprint series. You will also find old favorites like Land Between the Rivers, The Outlaws of Cave-in-Rock, and Robert Allen Imhoffs A Nickel's Worth of Skim Milk and A Penny's Worth of Minced Ham.
You can find more information about these and other titles by visiting our website at www.siu.edu/~siupress or by calling 800-346-2680.
6 ILLINOIS COUNTRY LIVING • DECEMBER 2001
---
Flying the flag with pride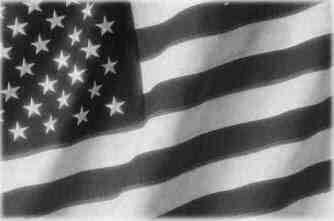 Fly the American flag correctly by following these instructions from the Flag Code and the American Legion.
The flag should not be displayed on days when the weather is inclement, except when an all weather (nylon or other non-absorbent material) flag is displayed. However, most all flags are made of all weather materials.
The Flag Code states it is the universal custom to display the flag only from sunrise to sunset on buildings and on stationary flagstaffs in the open. However, when a patriotic effect is desired, the flag may be displayed twenty-four hours a day if properly illuminated during the hours of darkness.
If not on a staff the flag should be displayed vertically, whether indoors or out, and suspended so that its folds fall free as though the flag were staffed. The stripes may be displayed either horizontally or vertically against a wall, the union should be uppermost and to the flag's own right; that is, to the observer's left. When displayed in a window of a home or a place of business, the flag should be displayed in the same way; that is, with the union or blue field to the left of the observer in the street.
The flag can be washed or dry-cleaned. There are no provisions of the Flag Code that prohibit such care. The decision to wash or dry-clean would be dependent on the material. Flag Code section 176b states that the flag should not touch anything beneath it such as the ground. This is stated to indicate that care should be exercised in the handling of the flag, to protect it from becoming soiled or damaged. You ARE NOT required to destroy the flag when this happens. As long as the flag remains suitable for display, even if washing or dry-cleaning is required, you may continue to display the flag.
The flag and/or blue field is displayed to the left of the observer, which is the flag's "own right. "The "right" as the position of honor developed from the time when the "right hand" was the "weapon hand" or "point of danger." The right hand, raised without a weapon, was a sign of peace. The right hand, to any observer, is the observer's left.
When used on a speaker's platform, the flag, if displayed flat, should be displayed above and behind the speaker. When displayed from a staff in a church, public auditorium or meeting place, the flag should hold the position of superior prominence, in advance of the audience, and in the position of honor at the clergyman's or speaker's right as he faces the audience. Prior to the Flag Code changes in 1976, the display procedure was somewhat different. Now the staffed flag should always be placed to the right of the speaker (observer's left) without regard to a platform or floor level.
Source: The American Legion, www.legion.org
Protecting the power grid
With the recent terrorist attacks in New York and at the Pentagon, most industries in the country are reviewing their security plans and procedures. The electric utility industry is a critical link in the country's infrastructure and the North American Electric Reliability Council (NERC), the Department of Energy (DOE), the Federal Bureau of Investigations (FBI), and the Nuclear Regulatory Commission (NRC) are maintaining daily contact with many in the industry to help ensure the continued safe and reliable operation of our facilities.
Historically, the utility industry and the federal government have planned for many types of emergencies - including war and terrorism. Electric cooperatives, along with others in the industry, have been actively involved for many years in developing these plans. In addition to the individual contingency plans by utilities, several branches of the federal government are deeply involved in coordinating with the utility industry to ensure the safety of the electric utility system.
First, the NRC has in place very specific security and contingency plans as it relates to the safety of the nuclear generating plants in the country. These plants are currently under a heightened state of alert and many security actions have been instituted to restrict access to such plants and their associated property. The DOE and FBI communicate daily with NERC and the nation's 21 electric utility security coordinators to discuss and determine actions necessary to keep the lights on. During these communications, the DOE and FBI advise NERC and the security coordinators on specific levels of security and readiness that should be undertaken based on the intelligence information that they possess.
Another source of information provided to the industry is a security warning and threat notice that is issued daily by the FBI's National Infrastructure Protection Center (NIPC). These notices include information and warnings related to possible threats and actions that could affect the operations of the critical infrastructure industries in the country.
DECEMBER 2001 • ILLINOIS COUNTRY LIVING 7
---
Activated carbon from corn could help clean coal.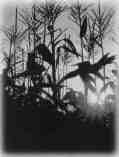 New corn related research funded with corn check off dollars might be the key to removing harmful mercury from the emissions of coal-fired power plants. Illinois Scientists conducted a study this summer using a substance derived from corn in a successful demonstration project targeting the pollutant.
That substance is activated carbon and corn check off investments have played a key role in a collaborative project with the Illinois State Geological Survey and the University of Illinois.
"This full-scale test capped a five year effort to develop a low-cost adsorbent for the removal of mercury. The test marks the first time the carbon-injected technology was applied to high sulfur Illinois coal flue gas," said ICMB Research Committee Chairman Kenneth Greene of Durand.
Mercury is a toxic pollutant that can enter rivers, lakes and the human food chain. Coal-fired power plants are one the largest human generated sources of mercury emissions. However, increasing demand for power makes it likely that demand for coal power will increase, not decrease.
Initial research indicates activated carbon adsorbents made from corn could work as well or better than current commercial products and might even be cheaper to produce. Mercury is currently number 3 on the federal governments list of the top 20 hazardous substances. Others involved in the project include: The Electric Power Research Institute, Illinois Clean Coal Institute, and the Illinois Office of Solid Waste Research.
Winterize your home
While you're getting out the sweaters and tuning up the car, don't forget to winterize your home. Nothing has a better energy payback than plugging leaks in your home. Besides the weather-stripping around doors, check your windows' glazing putty and make sure your weather stripping is still doing its job.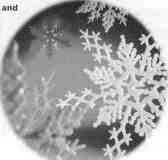 Other hidden air-leak areas to check include plumbing pipes, telephone wires, television cables, exhaust fans, dryer vents, recessed lights, sink and bathtub drains, fireplaces and under countertops. Fill any gaps with caulk or expanding foam. Attic hatches, pull-down attic stairs, and knee wall doors should be insulated weather-stripped.
Any electrical outlets or switch plates on exterior walls should have foam gaskets under the faceplates. This helps block cold air from seeping through.
Source: Portland General Electric www.portlandgeneral.com and Home Energy Magazine www.homeenergy.org.
Inspect wiring of homes over 60
Unlike fine wine, house wiring and outlets and switches don't get better with age. In fact, the older the wiring, the more chances there are for potentially serious electrical hazards. Wires with broken or brittle insulation and outlets worn out from years of use are frequently cited as the cause of house fires.
If your home was built more than 60 years ago, the Leviton Institute recommends that you call a licensed electrical contractor to inspect your homes wiring and wiring devices. This inspection is particularly important if you've added appliances that use a lot of electricity, such as a clothes dryer, air conditioner, space heater or dishwasher.
Some things to look for: Room lights dim when the refrigerator or air conditioner kicks on; the television screen shrinks; circuit breakers frequently trip or fuses frequently blow; outlets or dimmer switches seem hot to the touch. These conditions indicate that the electrical wiring in your house is overloaded.
Old-fashioned fuse box are not necessarily a hazard. Fuses provide the same protection against overloaded wiring as circuit breakers. However, when fuse boxes were in widespread use, most homes had only 30 or 60-ampere service. Today's homes need at least 150 to 200 ampere service to safely supply power for major appliances. If you have a fuse box and you've added any large appliances over the years, have an electrical contractor inspect your home wiring to make sure its still safe.
There are three indicators of an unsafe outlet. If an outlet can no longer hold a plug snugly; if any parts of the outlet are broken; or if the outlet feels hot to the touch. If any of these conditions exist, the outlet should be replaced.
You will probably need to add outlets in the kitchen and don't forget to install GFCI outlets in the kitchen. If you have any doubts about your wiring, or notice some frayed or broken insulation, have a complete inspection of your homes electrical wiring.
8 ILLINOIS COUNTRY LIVING • DECEMBER 2001
---
It may be time to retire that old appliance
Remember the childhood prank, "Is your refrigerator running? Then you'd better catch it." Here is the 21st century incarnation: "Is your refrigerator running up your electric bill? Absolutely." So, what can you do to lower their electric bill?
One way is to "retire" older appliances and replace them with energy-efficient models. In fact, a typical household can cut its utility bills by 30 percent simply by using Energy Star appliances.
To determine whether an appliance is Energy Star-rated, just look for the Energy Star label, which clearly identifies the most energy efficient appliances in the market. For instance, Energy Star-rated refrigerators must use at least 10 percent less energy than other new refrigerators. In more practical terms, an Energy Star-qualified refrigerator uses less than half the energy of a 10-year-old model. So, if your refrigerator is 10 years old or older, it's probably time to replace it with an energy-efficient model. These newer models help conserve energy through engineering improvements such as better insulation, new refrigerants and more efficient compressors. As a result, consumers can save approximately $30 to $40 annually, more if you have high-energy costs.
Let's take a closer look at refrigerators. While your existing refrigerator uses the most energy of any appliance in the home, Maytag now produces Energy Star-qualified refrigerators that use less electricity than a 75-watt light bulb left on all year. And Energy Star refrigerators can come in a variety of styles (top-mount, side-by-side) and offer numerous features (ice dispensers, crisper drawers with humidity controls).
But if you're thinking about putting that old, energy-hogging refrigerator in the garage, think again. It may cost you as much as $120 year to operate.
However, you do need to dispose of the old refrigerator responsibly because it contains chlorofluorocarbons and Freon that harm the environment. Call a local recycling center to come and haul it away. Or perhaps, the retailer can cart it off for you when they drop off your new refrigerator. In the end, "retiring" your refrigerator not only improves your lifestyle, it saves money and our natural resources.
For more information log on to www.maytag.com, www.energystar.gov/ cutyourcosts.2001, or www.eren.doe.gov.
Financial exploitation of seniors a growing problem
To combat the growing problem of financial exploitation of senior citizens Governor Ryan has appointed a 31-member task force to make recommendations.

The report from the task force made several recommendations including: working with hospitals, faith-based organizations to help educate the public, increase training for law enforcement officers on financial exploitation, recruit retired banking experts to help investigate financial abuse, and encourage stronger prosecution.
"Financial exploitation is the largest single category of abuse against older persons in our state," says Governor George Ryan. "It is important that we assist our senior citizens to help them reduce their vulnerability and combat this abuse."
DECEMBER 2001 • ILLINOIS COUNTRY LIVING 9
---