CONTRIBUTORS' BIOGRAPHIES
Paul Barrett is associate professor of history and chair of the Department of Humanities at Illinois Institute of Technology in Chicago, where he has taught since 1978. He has spent most of his life in Chicago, receiving his Ph.D. from the University of Illinois Chicago in 1976. He is author of The Automobile and Urban Transit: Policy Formation in Chicago, 1900 — 1930 (Philadelphia: Temple University Press, 1983). He has written several articles on airport development in the period 1920 to 1950, and is now at work (under contract with Ohio State University Press) on a general history of U.S. federal transportation policy in the period 1920 to 1990.
Thomas Best teaches seventh grade social studies at Central Junior High School in Monmouth, Illinois, and teaches part-time as a history and education instructor at Monmouth College. He earned his B.A. at the University of Northern Iowa and the M.A. from Western Illinois University. He has developed primary source units and activities for teachers and community members related to the study of the Civil War, cemetery studies, architectural history, and the Oregon and Santa Fe Trails. He is presently completing a book about "Lonesome" Charley Reynolds, an Illinois native who served and died with George Custer at the Battle of the Little Bighorn.
Don Cavallini is the new Director of Educational Outreach for Heartland Community College in Bloomington-Normal, and for 34 years he was a history/social science teacher at Lexington High School. He earned a B. A. in English and history at Illinois Wesleyan University and M. A. and D. A. degrees in history at Illinois State University. He also is a part-time reporter for the Bloomington Pantagraph.
Hiram M. Drache is Historian in Residence, Concordia College, Moorhead, Minnesota. He earned a B.A. from Gustavus Adolphus College, an M.A. from the University of Minnesota, and a Ph.D. from the University of North Dakota. From 1952 to 1991, he was a professor of European and economic history. He was also involved in several enterprises including owning and operating farms. Drache has written eight books and several dozen articles on the settlement of the agricultural frontier, farm management, mechanized farming, and the timber frontier.
John S. Haller, Jr., professor of history at Southern Illinois University at Carbondale, is author of numerous books and articles on medical history. His most recent books include Farmcarts to Fords: A History of the Military Ambulance, 1790-1925 (1992); Medical Protestants: The Eclectics in American Medicine, 1825-193 (1994); and Kindly Medicine: The History of Physio-Medicalism in America, 1836-1911 (1997).
Roger D. Launius is chief historian of the National Aeronautics and Space Administration, Washington, D.C. He received the Ph.D. from Louisiana State University, Baton Rouge, in 1982, has written or edited several books on aerospace history, including Innovation and the Development of Flight (Texas A&M University Press, 1999); NASA & the Exploration of Space (New York: Steward, Tabori, & Chang, 1998); Frontiers of Space Exploration (Westport, Conn.: Greenwood Press, 1998); Spaceflight and the Myth of Presidential Leadership (Urbana: University of Illinois Press, 1997); and NASA: A History of the U.S. Civil Space Program (Krieger Publishing Company, 1994). He has also studied nineteenth-century American religious and political history and has published many books and articles on the subject.
Laura Magnavite teaches American history and American studies at Addison Trail High School in Addison, Illinois. She holds a bachelor's degree in history from the University of Illinois at Urbana-Champaign and a master's degree in history from the Ohio State University. Her teaching and research interests include the World War II era, women's history, and African-American history.
Barbara Mason, Curator of the Pearson Museum at the Southern Illinois University School of Medicine, Springfield, is co-author of My Sixty Years in Medicine (1991); The Emmet F. Pearson Collection of Disinfected Mail (1992); and Forging a Medical Practice, 1884-1938: An Illinois Case Study (1997).
Howard J. Romanek received an M.A. in history from Northern Illinois University. He taught history at Geneva High School in Geneva, Illinois from 1969 to 1971. Since 1971 he has taught at Glenbrook South High School in Glenview, Illinois.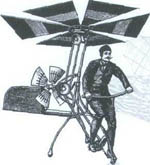 ---