C U R R I C U L U M M A T E R I A L S
Michelle Oberly
Overview
Main Ideas
This unit can be a springboard for teaching history in a unique and interesting way by examining everyday objects to piece together the average woman's life in the Victorian period. It is hard to imagine that in less than two hundred years American society had gone from the home manufacture of textiles to mass-produced merchandise. Textiles played an important role in the lives of nineteenth-century women. By examining extant examples of their handiwork in local history museums, we can gain an interesting insight into an often untold past.
Connection with the Curriculum
This material can be used to supplement a variety of different topics: U.S. history, Illinois history, history of domestic or decorative arts, women's history, and design history, or art, needle arts, or clothing construction classes.
Teaching Level
Grades 7-12, but material can be adapted to other grade and skill levels depending on how extensive the instructor wishes to expand into "hands-on" activities.
Materials for Each Student
• A copy of the narrative portion of this article
• Copy of Activities 1 and 2
• Reference materials about a woman's role during the Victorian period, especially as it relates to home sewing and the production of textiles (see Bibliography).
• Graph and plain paper, crayons, colored pencils, markers or pencils. For more detailed projects, like those suggested in Extending the Lesson, you might need a selection of fabrics as well as pins, scissors, needles, and thread. A good selection of fabrics can be obtained by having each student bring a yard of fabric to class. Or students might bring an old textile or an article of clothing that can be cut-up and recycled into something new.
41
---
Objectives for Each Student
• Gain an appreciation for the study of textiles.
• Understand the beliefs and attitudes of the Victorian period, while appreciating the designs and the hand skills of the people producing these textiles.
• Understand how important textiles were to the lives of nineteenth-century women and to appreciate how important their manufacture was to the household and society.
• Identify five basic textile categories that were commonly made during the nineteenth-century: samplers, quilts, coverlets, handkerchiefs, and antimacassars.
• Gain an understanding of the type and selection of textile artifacts that are preserved in a local history museum, and assess the benefits of seeing an original object.
SUGGESTIONS FOR
TEACHING THE LESSON
Opening the Lesson
Ask each student to make a list of the number of textiles they come in contact with on an average day. Ask students to share their lists and write a combined list on the blackboard. Then ask the students, "Where did these come from?" Most students will give the names of various stores. Ask if anyone in the room sewed any of the textiles on their list themselves. Ask students if they think any of these textiles would end up in your local museum. Why or why not? Put a star next to those that you think might end up in a museum. Why would these textiles be more important than the others on the list? Would a textile that is handmade be more likely to end up in a museum than something that is made by machine? What could someone in the future possibly learn about you and the times in which you lived by studying this selection of textiles?
Tell the class that much can be learned about the lives and activities of people from the past by studying their textiles. In this unit, they will learn about the Victorian period by studying five different categories of textiles that are most commonly found in any local history museum.
Developing the Lesson
• Students should read the narrative portion of this article.
• Activity 1 is designed to teach students more about samplers. The research done in the library will expose students to endless design possibilities, while the sampler still retains its prescribed utilitarian vocabulary.
• Activity 2 is designed to teach students more about the creativity of quilt design. Their paper quilt squares can be made into a friendship quilt by stapling them on a bulletin board. To learn more about the history of quilts, research projects in the library can be assigned. The Illinois Quilt Research Project, which has been going on for several years, has brought to light much new and interesting information about the history of quilts made in Illinois. The book by E. Duane Elbert and Rachel Kamm Elbert, History From the Heart: Quilt Paths Across Illinois, (see Bibliography) is good background reading for students to gain a better understanding of what can be learned from studying quilts. The Illinois Quilt Research project also created a quilt registry, which forms a statewide data base, including photographs, devoted to permanently recording quilts in both public museums and private collections. For more information on the project or for information on how to register a quilt, visit or write the Early American Museum, Illinois Route 47 North, P. 0. Drawer 1040, Mahomet, Illinois, 61853. Phone: (217) 586-2612 or at their home page: http://www.mahonline.com/early/quilt.htm
42
---
Extending the Lesson
• Several weeks in advance, make an appointment for the students to visit and see examples of Victorian textiles at their local historical society or museum. Ask to see examples of samplers, quilts, coverlets, handkerchiefs, antimacassars, or any other textiles of interest or needleworking tools they might have in their holdings. Have the students sketch examples of the designs they see (use pencil only), so they can integrate some of these designs into their project.
• Invite a craftsman (perhaps the grandmother of a student) to class to demonstrate knitting, crochet, tatting, quilting, embroidery, or counted cross-stitch. Have her bring examples of her handiwork and demonstrate each skill to the class. Have her explain the various needleworking tools, how long it took to make each finished project, and how or from whom they learned their handskills. Organize a "hands-on" session for the students, perhaps with a simple project that the student could make. Ideas for re-creating authentic Victorian handicrafts can be found by looking at period sources. One good source is the Encyclopedia of Victorian Needlework (Dictionary of Needlework) by S.F.A. Caulfield originally printed in 1887, which has been reprinted in 1972. (See Bibliography.)
• View the film Hearts and Hands. This film was part of the American Experience series, copyright 1988, WGBH Education Foundation, Boston, Pat Ferrero, director, and is available on video cassette from Transit Media/New Day Film, 220 Hollywood Ave., Hohokus, New Jersey, 07423. Phone: (201) 652-1989. (The companion volume for the film is cited in the Bibliography.) This film tells how American women stitched the history of our country into their quilts. The film can be used as springboard for many topics from the rise of industrialization, the abolition of slavery, the crusade for temperance, and the suffrage movement. It also gives a fine overview of quilt patterns and the role these textiles played in the lives of nineteenth-century women.
• Using large pieces of paper approximately the size of a double bed, have students work individually or in teams to design a quilt. Using these "quilts," hang a museum exhibit, just like your local museum might do to help the public better understand quilts. Select a theme for the quilts or have them be autobiographical in nature. Write exhibit labels for each quilt explaining the color selection or the meaning behind the patterns used. The exhibit can be a juried show, with the students voting on the best design and ribbons awarded. The samplers could also be exhibited this way.
• Have student make a friendship quilt. Each student is to make a quilt square from one of their original designs, using scrap fabrics. Organize time for "quilting bees" until the quilt is finished. When the quilt is finished, offer to donate it to your local history museum complete with all the documentation about the project and a written description of the meaning behind each square. (Your class quilt will become a very interesting time capsule for the future.) Or, if your local history museum is a bit cramped for space, raffle off your quilt with the proceeds being donated to benefit your local museum to help fund an exhibit of their textile collection or to purchase archival supplies to help with the preservation of their collections.
Assessing the Lesson
• Have students write an essay explaining why it is important for local history museums to save textiles from the past for study. Send copies of the essays to the museum's staff, board of directors, and local government officials. Perhaps the letters will encourage increased funding and public awareness, which helps ensure the preservation and accessibility of textile collections.
43
---

The year is 1845 and you have been sent to school to refine your needle skills. Your teacher is pleased with your progress and believes that you are now accomplished enough to design and stitch your own sampler. Since materials are expensive, it would be best for you to plan out the size, chart the design, and develop your color scheme on paper first. Using graph paper and colored pencils or markers (to indicate different colored floss), design a sampler. To get ideas for your sampler, go to the library and research the topic.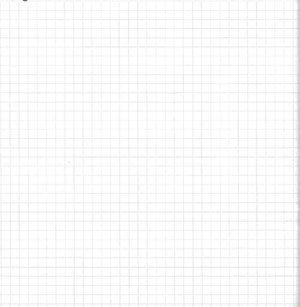 44
---

Pretend that this sheet of paper is a square of white cotton fabric that when sewn together will become the face of a quilt. Using crayons, paint, colored pencils, or markers, design a scrap quilt square. Design the square so it tells something about you, either by design or the meaning of the colors used. Write a narrative description explaining the meaning of your square, as if it were being put on exhibit one hundred years from now. What would your square say about your life today to future generations? Be prepared to discuss your designs in class.
(Cut here)

Click Here to return to the Article
45
---