OutdoorIllinois

VOLUME X, NUMBER 5

OUTDOOR ILLINOIS is published monthly by the Department of Natural Resources, Office of Public Services, 524 S. Second St., Springfield, IL 62701-1787, phone (217) 782-7454, e-mail editor@dnrmail.state.il.us.

(Publication number: ISSN 1072-7175)
Periodical Postage Paid at Springfield, IL POSTMASTER: Send address changes to OUTDOOR ILLINOIS, Department of Natural Resources, Dept. NL, 524 S. Second St., Springfield, IL 62701-1787.

George H. Ryan Governor
Brent Manning Director
Andrea Moore Assistant Director
James D. Garner Deputy Director
Jim Riemer, Jr. Deputy Director

STAFF: James L. Fulgenzi, office director, Liz Pensoneau, editor; Kathy Andrews,Joe McFarland and staff writer; P.J. Perea, staff writers, Adele Hodde, chief photographer; Chas. J. Dees, staff photographer; Charles J. Copley, design & layout; Cheryl Gwinn, production coordinator; Vera Lynn Smith, circulation.

Staff-written material appearing in this publication may be reprinted without permission, provided that OUTDOOR ILLINOIS, Illinois Department of Natural Resources, is acknowledged as the source. OUTDOOR ILLINOIS assumes no responsibility for the return of unsolicited manuscripts or illustrations.

Equal opportunity to participate in programs of the Illinois Department of Natural Resources (IDNR) and those funded by the U.S. Fish and Wildlife Service and other agencies is available to all individuals regardless of race, sex, national origin, disability, age, religion or other non-merit factors. If you believe you have been discriminated against, contact the funding source's civil rights office and/or the Equal Employment Opportunity Officer, DNR, 524 S. Second, Springfield, IL 62701-1787; 217/785-0067; TTY 217/782-9175.

All public meetings conducted by the Department of Natural Resources will be accessible to handicapped individuals in compliance with Executive Order No. 5 and pertinent state and federal laws, upon notification of the anticipated attendance. Handicapped persons planning to attend and needing special accommodations should inform the Department of Natural Resources at least five days prior to the meeting by telephoning or writing the Equal Employment Opportunity Officer, Department of Natural Resources, 524 S. Second St., Springfield, IL 62701-1787, phone (217) 785-0067.

Department of Natural Resources information is available to the hearing impaired by calling DNR's Telecommunications Device for the Deaf (217) 782-9175.

Printed by the Authority of the State of Illinois PRT3216173-28,395-7/01 Illinois Department of Natural Resources Printed on recycled and recyclable paper with soy-based ink.

Illinois Department of
Natural Resources




2
Preserving Memories
The Illinois State Museum of today is a far cry from the exhibit that once was housed at the Centennial Building.




5
Third Time Charm
OutdoorIllinois magazine is gearing up for its third annual photo contest. Plan now to enter!




8
Bighead-Ache
Silver and bighead carp have the potential to pack knockout punches for aquatic ecosystems and boaters' heads.




12
Fragile Rock
Take Illinois' Oregon trail to this riverside park. You'll be glad you did!




16
Dive Illinois
This diving destination in southern Illinois offers clear water, sunken wrecks and exotic fish.




20
NewsFront
We'll explain why social security numbers are required for license and permit purchases and update you on chronic wasting disease, new facilities at Jim Edgar Panther Creek, drawings for public waterfowl blinds, Illinois Conservation Foundation's golf outing and commemorative knife, Free Fishing Days and more.

On the cover...
Adele Hodde photographed an awakening bluebell at Starved Rock State Park.
May 2002
---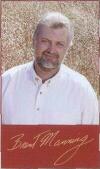 This month marks the 125th anniversary of the Illinois State Museum. Founded in 1877 to care for and interpret the geology and biology collections from the state's first geological survey and the Illinois Museum of Natural History at Normal, the Illinois State Museum has evolved into one of the finest state museums in the country. It is the only museum with the mission of telling the story of Illinois-its land, life, people and art.
Behind-the-scenes, the museum's Research and Collections Center houses more than 8 1/2 million objects representing anthropology, zoology, botany, geology and fine and decorative arts. The center, also located at Springfield, is used more and more for public educational programs, and it is a priority to make the museum's outstanding collections that are housed there more accessible to the public. Information about them is continually being added to the museum's website.
The museum is committed to making its resources available to people far beyond those who are able to visit its facilities On its website http://www.museum.state.il.us, you will find a wealth of information about Illinois' prairie and forest ecosystems. Native American life in Illinois, Ice Age environments and the giant animals that roamed Illinois 16,000 years ago. You'll also have access to teacher guides and lesson plans, information on the museum's collections and much, much more.
The museum hosts a wealth of public programs and activities throughout the year. And in 2002, to commemorate its 125th anniversary and the 75th anniversary of its Dickson Mounds Museum, a year-long series of special events is in full swing.
On May 25, exactly 125 years from the very date of the museum's founding, a family celebration will take place on the lawn at the Springfield facility. The clock will be rolled back, and an evening of fun for everyone will ensue at the "Lawn Chair Drive-in Block Party." Activities will include "creature-feature" hands-on children's activities, a miniature circus, tours of exhibits, music, an outdoor showing of a 3-D movie and food at long-ago prices. The evening will culminate with fireworks. Bring your lawn chair, and join in the festivities.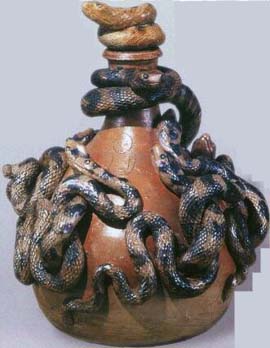 Special anniversary events are planned at all of the museum's branch facilities. The Illinois Art Gallery in the James R. Thompson Center, Chicago, is being completely refurbished and will reopen with an evening celebration in June. The first exhibit presented in the renovated gallery will be an outstanding collection of Illinois Amish quilts.
Dickson Mounds Museum in Fulton County has planned a special anniversary celebration on Sept. 8, from 1:00 - 4:00 p.m., with music, pageantry, videos, performances, children's activities and refreshments. The 1839 Waterford School, now being renovated, will be officially reopened, and special events are planned focusing on the rural history one-room schoolhouses.
Additionally, the museum is sponsoring an anniversary lecture series. Dr. Daniel Fisher will be at the Springfield facility on Sept. 28 as part of a "Mastodon Mash" science fair and will talk about the latest news on this Ice Age giant. Special lectures also will be held in conjunction with the opening of the new natural history exhibition later this year.
I invite you to discover Illinois' rich natural and cultural heritage through a visit to the museum and its information-rich website, and also to help celebrate the museum's 125th anniversary by participating in the many exciting and fun-filled events that are corning up during the remainder of the year.
Outdoor Illinois
---