OutdoorIllinois

VOLUME X, NUMBER 7

OUTDOOR ILLINOIS is published monthly by the Department of Natural Resources, Office of Public Services, 524 S. Second St., Springfield, IL 62701-1787, phone (217) 782-7454, e-mail editor@dnrmail.state.il.us.

(Publication number: ISSN 1072-7175)
Periodical Postage Paid at Springfield, IL POSTMASTER: Send address changes to OUTDOOR ILLINOIS, Department of Natural Resources, Dept. NL, 524 S. Second St., Springfield, IL 62701-1787.

George H. Ryan Governor
Brent Manning Director
Adrea Moore Assistant Director
James D. Garner Deputy Director
Jim Riemer, Jr. Deputy Director

STAFF: James L. Fulgenzi, office director, Liz Pensoneau, editor; Kathy Andrews,Joe McFarland and staff writer; P.J. Perea, staff writers, Adele Hodde, chief photographer; Chas. J. Dees, staff photographer; Charles J. Copley, design & layout; Cheryl Gwinn, production coordinator; Vera Lynn Smith, circulation.

Staff-written material appearing in this publication may be reprinted without permission, provided that OUTDOOR ILLINOIS, Illinois Department of Natural Resources, is acknowledged as the source. OUTDOOR ILLINOIS assumes no responsibility for the return of unsolicited manuscripts or illustrations.

Equal opportunity to participate in programs of the Illinois Department of Natural Resources (IDNR) and those funded by the U.S. Fish and Wildlife Service and other agencies is available to all individuals regardless of race, sex, national origin, disability, age, religion or other non-merit factors. If you believe you have been discriminated against, contact the funding source's civil rights office and/or the Equal Employment Opportunity Officer, DNR, 524 S. Second, Springfield, IL 62701-1787; 217/785-0067; TTY 217/782-9175.

All public meetings conducted by the Department of Natural Resources will be accessible to handicapped individuals in compliance with Executive Order No. 5 and pertinent state and federal laws, upon notification of the anticipated attendance. Handicapped persons planning to attend and needing special accommodations should inform the Department of Natural Resources at least five days prior to the meeting by telephoning or writing the Equal Employment Opportunity Officer, Department of Natural Resources, 524 S. Second St., Springfield, IL 62701-1787, phone (217) 785-0067.

Department of Natural Resources information is available to the hearing impaired by calling DNR's Telecommunications Device for the Deaf (217) 782-9175.

Printed by the Authority of the State of Illinois PRT3216173-28,033-6/02 Illinois Department of Natural Resources

Printed on recycled and recyclable paper with soy-based ink.

Illinois Department of
Natural Resources




2
Catch-and-Release Research
A U of I researcher investigating bass fishing has a few suggestions to keep catch and release from becoming catch and deceased.




4
Dynamic Duo
Lake Shelbyville's state park duo offers the most well-rounded menu of outdoor opportunities you'll find anywhere in the country.




9
Little Skeeters
Youth skeet shooters from all over the world will meet in Illinois to compete for the World Title in several divisions.




11
Problem Solved
A central Illinois community turned to a group of youthful problem solvers to fix a troublesome issue.




14
Here Kitty, Kitty, Kitty...
The once-lowly catfish now shares the spotlight with bass, walleye and crappie in the competitive world of tournament fishing.




16
Road Gypsy
Learn how one woman turned a vacation for four into a new adventure by packing light.




20
NewsFront
Find out about waterfowl blind drawing dates, an upcoming biodiversity blitz, tours of Midewin National Tallgrass Prairie, security zones on Lake Michigan, scholastic archery programs, results of the spring turkey harvest, how students are aiding endangered mussels, how commemorative pin sales raised thousands of dollars for the American Red Cross and more.

On the cover...
This photo of a smallmouth bass in its natural habitat was taken by Eric Engbretson.
July 2002
---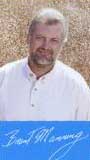 Nearly a decade ago, a nationwide survey of fish and wildlife agencies recommended an annual authorization of $350 million to stabilize and begin restoring declining wildlife populations. Since then, an unprecedented grassroots initiative has been underway to increase federal funding to the states for this purpose. Although these efforts have been known as Teaming with Wildlife, Conservation and Reinvestment Act (CARA) and the pending American Wildlife Enhancement Act of 2001 (federal Senate Bill 990), the bottom line remains the same—to secure adequate, long-term, annual funding for conservation.
Throughout the nation, citizens have formed state coalitions and remain faithful to answering every rally call for continued support. In Illinois alone, more than 160 organizations have signed on as members of the CARA coalition. With their dedication comes success.
In fiscal year 2001, Congress approved $50 million for state wildlife conservation grants, and Illinois received more than $1.6 million. In FY'02, Congress approved state grants totaling $80 million, with Illinois' share being $2.6 million. The current FY'03 budget request recognizes the need for further support for state wildlife grants and proposes $60 million for this purpose. It is less than last year and an amount that Congress should increase.
The U.S. Fish and Wildlife Service has approved three Illinois education projects to be paid from FY' 01 funds, with three additional education projects and one recreation project awaiting final approval. In addition, several conservation projects are being planned. I will summarize them for you.
Approved projects ($550,000):
• Expand the Environment and Nature Training Institute for Conservation Education (ENTICE) to provide natural resource training to Illinois educators;
• Update the wildlife and natural resources displays at Goose Lake Prairie State Natural Area Visitors Center; and
• Publish the Illinois Breeding Bird Atlas and update the Illinois landowner Habitat Guidebook and Prairie Establishment and Landscaping book.
Pending projects ($130,000):
• Expand the Urban Fishing Program to reach more children with the fishing message and provide the opportunity to catch fish stocked at public park lagoons and forest preserves;
• Expand the Under Illinois Skies program, a partnership between the Chicago Park District and Department of Natural Resources, to provide a three-day outdoor educational camping experience for Chicago youth at Rock Cut State Park; and
• Establish a new program called Wilderness Camping Experience, a follow-up to the Under Illinois Skies program. This more challenging, extended educational adventure will take place along the Kishwaukee River in 2002 and in southern Illinois in 2003.
Pending wildlife-associated recreation project ($30,000):
• Provide additional fishing equipment for the Access to Fishing program.
Planned conservation projects ($938,000):
• Establish wildlife habitat through efforts of the Habitat Team Program;
• Control invasive exotic species to protect biodiversity;
• Develop guides for eradicating invasive exotic plant species;
• Restore approximately 160 acres of wetlands at Cache River State Natural Area; and
• Continue conversion of approximately 40 acres to native plant habitat at Starved Rock State Park.
Today, legislation in Congress keeps
evolving and the momentum continues for increased fish and wildlife funding. Please take a few minutes to ask your congressman to support $ 150 million for the new Fish and Wildlife Service State and Tribal Wildlife Grants Program, which would bring $5 million to Illinois next year.
For contact information on the Illinois congressional delegation, see http:// thomas.loc.gov. For further information on the status of current legislative proposals, link to the International Association of Fish and Wildlife Agencies website at www.iafwa.org.
Thank you for your help in keeping the Illinois interest and action strong!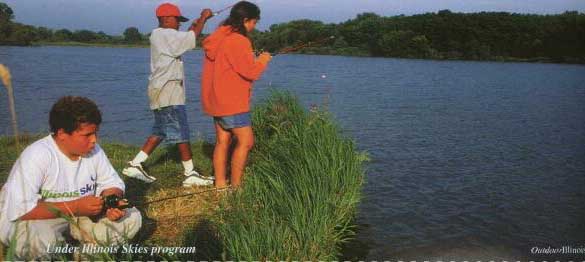 ---