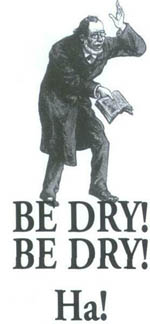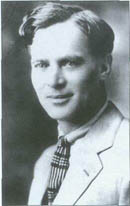 Charlie Birger
Creative
Non-Fiction:
Three Narratives of
the Prohibition Era
---
James Ballowe
Historical Research and Narrative
During the 1920s, following the passage of the Eighteenth Amendment and the Volstead Act which implemented Prohibition, the American underworld, always on the look out for easy money, turned to the distribution of illegal liquor. Although initially public sentiment appeared to favor Prohibition particularly in midwestern America where the idea of "dry" communities was embraced by the churches and politicians, the reality was that a sufficiently large segment of the population did not want to be told what to do, especially when it meant that they had to relinquish the right to have a drink of liquor. Even law-abiding citizens for whom liquor was a part of their cultural mores or who were accustomed to drinking in social situations began to break the law and to pay bootleggers for the privilege.
Al Capone in Chicago was the most prominent midwestern gangster to take advantage of the money to be made in bootlegging, but almost every small town in the state had its supplier of liquor. Often this person had to resort to violence to protect his territory.
Such was the case of two notorious Downstate Illinois figures whose exploits have been recently revisited by Illinois authors. Charlie Birger, who practiced his criminal career near Harrisburg in deep southern Illinois and who was the last person to be legally executed by public hanging in Illinois, is the subject of Gary DeNeal's A Knight of Another Sort: Prohibition Days and Charlie Birger (1981; 1998). The story of Henry "Kelly" Wagle, a hoodlum bootlegger in the tiny west central Illinois community of Colchester, Illinois, has been told by John Hallwas in The Bootlegger: A Story of Small-Town America (1998). Birger and Wagle, both born in the 1880s, lived dangerous lives, culminating in their violent deaths in 1928 and 1929, respectively. Now, seventy years later, their stories have been told in a literary style that not only provides a sound history of those nefarious times but also takes the reader through a compelling narrative that reads much like a novel.
The way DeNeal and Hallwas approach their subject reflects the influence of Illinois historian Paul Angle's Bloody Williamson: A Chapter in American Lawlessness, first published in 1952. Angle (whose book is also about the 1920s and includes a detailed account of the exploits of Charlie Birger) dramatized factual events of the past as a means of bringing them into focus for his readers. Today this style of writing is called creative nonfiction. The creative nonfictionist may be a biographer, an autobiographer, or a personal essayist, but essentially such a writer, as Angle's book illustrates, is first of all a historian whose narrative relies on documents, previous history, interviews, and other available resources to help create the cultural context in

Charlie Birger and His Gang
40
---
which the events took place. Following that research, the writer begins the job of constructing or reconstructing characters, settings, and even imagined dialogue around a plot that seems most appropriate to the material at hand.
Angle, one of the most distinguished historians of Illinois and a noted Lincoln scholar, served as the Illinois state historian and director of the Illinois State Historical Library before becoming director of the Chicago Historical Society following World War II. It was in the latter position that he began actively researching his book on Williamson County, Illinois, a place he first became interested in when, having just graduated from college, he learned of the Herrin Massacre. On June 22, 1922, the young Angle's attention—and the world's—was fixed on the ghastly news from Herrin, Illinois, of the massacre of 19 strikebreakers by United Mine Workers. Before he began his research much later in life, Angle had been meditating on the reason for that horror for some thirty years.
When he finally came to write about the Herrin Massacre, Angle understood that this was an event deeply embedded in the history of the region. Williamson County, deep in the delta of southern Illinois, was not unlike a hundred other settlements in relatively new territories of the United States. Its towns had been affected and sometimes dominated by territorial disputes, labor and management strife, ethnic conflict, religious intolerance, family feuds, and economic upheaval since their founding. Williamson County and the town of Herrin (just outside of which the massacre had occurred) were by 1920 still relatively new in their development. The immense coalfields lying beneath what was known as Herrin Prairie and its environs were harvested in great quantity only after the Civil War. Herrin, unlike most towns in Illinois, which became a state in 1818, was incorporated as a city only at the turn of the century. In some ways it is a textbook example of the thousands of towns that had been created earlier by American pioneers. As Angle makes clear, the Herrin Massacre is but the culmination of fifty years of strife accompanying the evolution of this American town.
An important part of the "plot" of Angle's history is that acts of violence have their consequences in other such acts, particularly in a virgin territory such as the "frontier" of America. His book is woven around the common thread of violence, as if the acts of violence in this small Illinois county were linked by more than just coincidence. In his "Foreword" he explains his thesis: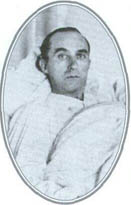 S. Glenn Young
[Williamson County]...is strongly 'American in population and background; I fear that it is no less 'American in those phases of its history which are my concern.

We Americans—and now I apply the term to the people who have occupied the present United States since the first English settlements in North America — have never been slow to resort to violence, sometimes in passion, sometimes in the conviction that legal processes were either inadequate or too slow in their operations; sometimes simply because the law interfered with what we wanted to do. The resort to violence may take the form of a Boston Tea Party or a Whiskey Rebellion and become a matter of national pride; it may assume the shape of a Civil War draft riot or a reprisal crusade of the Molly Maguires and go down in obloquy; it may manifest itself in Frank and Jesse James or the Hatfields and McCoys and become a legend; it may materialize at Cripple Creek or the Haymarket, and appear as a blaze of tragic glory to some and a dark stain to others. It may erupt in the latest lynching or the Cicero race riot of 1951.
Even pacifists found and continue to find it difficult to escape this sort of pervasive violence.
For Angle, the 1920s in Williamson County were a grand climax to a half-century of violent acts, and they illustrate well how violence tended to perpetuate itself. The miners who were believed to be involved in the massacre of the strikebreakers in Herrin were indicted and brought to trial. But none was convicted, largely due to the sympathy witnesses had with their friends and relatives and their cause as laborers. The nation and the world denounced what happened in Herrin, and Herrinites decided to try as quickly as possible to forget the event ever happened. Smarting under overwhelming criticism in the national press, local ministers and town leaders turned to the Ku Klux Klan and a formidable machine-gun-toting enforcer by the name of S. Glenn Young to make Williamson County a community that would be regarded as the most law-abiding in the country. This meant, of course, that the Klan would be used to cleanse the region of illegal liquor. Two years of violence ensued, with neighbor raiding neighbor and the established bootleggers beginning to declare war on the Klan. Young was killed in a double shootout in 1925, and, almost a year later, the Klan's power came to an end when three of its members were killed in an Election Day surprise attack by gangsters on the lawns of Herrin's Masonic
41
---
Temple and the First Baptist Church. Charlie Birger has been given credit for having engineered this gunfight.
Author Gary DeNeal lives in the general region where Charlie Birger came to notoriety. As a boy he came to know both the legends and the reality of Birger's exploits. DeNeal has long been writing on Illinois history, giving special attention to the culture of the place where he has lived. For the past fifteen years he has been the editor and publisher of Springhouse, a quarterly journal dealing with the history, legend, and lore of the region known as the Illinois Ozarks. Throughout the 1970s, DeNeal tracked the history of Charlie Birger in places as different as the Chicago Historical Society (which contains Angle's papers on the subject) and the state's prisons, where he conducted interviews with survivors of the Birger era. When he began to write A Knight of Another Sort, he was equipped with information not only on Birger but also on the many characters among whom Birger had lived. It was information necessary to re-creating for the contemporary reader the life of a charismatic criminal who set himself up as the protector of the community of Harrisburg, Illinois, while terrorizing other communities such as Marion, Herrin, and Johnston City—all towns that during Birger's glory days were still reeling from the violence that had taken place in Williamson County.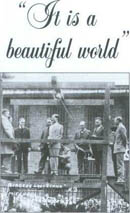 The hanging of Charlie Birger
DeNeal's approach to the raucous life of Charlie Birger is to show him as an actor who knew his part well and acted it out on a stage of his own making. He thrived by intimidation. As the "protector" of Harrisburg, a community in which he lived with his wife and children, he aspired to be admired for his largess. Like so many gangsters during this period, Birger relished the role of a stylish and productive citizen. The reality, DeNeal shows us, is that he consciously worked at creating his idealized conception of himself, especially in his appearance. He often wore a leather coat, hunting cap, riding breeches, and yellow army boots adorned with spurs. He liked it when people told him he resembled Tom Mix, the silent movie hero. But even his closest acquaintances learned to fear him as much as to respect him. To those in other towns and in roadhouses where his gang controlled liquor sales, he was a sinister human being. They came to know that his apparently good-natured flamboyance was but an ironic distraction from his ability to wreak havoc among them.
Birger did not spring full-blown into violence. He had the unlikely background of being born into a devout Jewish family in Russia. When he was three, his family immigrated to America and to the city of St. Louis. He spent his childhood on the streets of the city, joined the army and served out West, later returning there to drive and break horses. He went back to the St. Louis area where he married for the first time, worked occasionally as a laborer, gambled, and generally looked for easy money. Later he gravitated to southern Illinois and the Harrisburg area. In the early 1920s, at the outset of Prohibition, he became a member of the Shelton gang, which controlled the area's gambling, bootlegging, and all other lucrative illegal enterprises. After helping to crush the Ku Klu Klan, Birger struck out on his own.
The subsequent "war" that took place between the rival Shelton and Birger gangs over who would control the territory is an important part of the story. It includes what is probably the first bombing from an airplane that took place in the United States and a number of skirmishes with homemade "tanks." But the real story is in the repeated and increasingly frequent killings that Birger handled himself or planned against his enemies. Finally, he bungled one too many of the dozen or so murders he supposedly committed over a period of five years, and he was brought to trial at the county courthouse in Benton, Illinois. He was sentenced to be hanged for the murder of the mayor of West City, a "suburb" of Benton. The sentence was carried out one year later in the jail yard, just below his window where, in true west fashion, the gallows was erected. Birger seemed pleased on the morning of his death to see the multitudes who came to see him hanged. Most of them came, he knew, not because they sought vengeance, but because they were drawn by his daring and his romantic demeanor. While they may have condemned his means to success or even been subjects of his and his gang's intimidation, he had gained a central place in society. Just before he dropped to his demise, he uttered the words, "It is a beautiful world," as if to confirm for the gathered throng that he remained in control of even this last dramatic event in his and their lives.
In many ways—such as that they were born and died at almost the same time, that they both practiced their criminality in small towns whose main industry was coal mining, and that they both knew how to take advantage of anti-liquor legislation—Kelly Wagle and Charlie Birger would seem to be cut of the same cloth. But John Hallwas, a professor of English and archivist at Western Illinois University and a author of some twenty books (many of which deal with the culture of west central Illinois communities), insists that his readers should understand that his leading character Kelly Wagle is but one among many citizens of Colchester. The Bootlegger is as much a community's history as it is the history of a criminal in the midst of that community. Hallwas understood early on in writing his book that the economic goal embodied in the
42
---
American Dream was as much the cause of Kelly Wagle's "success" in the eyes of his fellow citizens in Colchester, Illinois, as was his own initiative and apparent good fortune. If Birger realized his romantic conception of himself in the clothes he wore, Wagle expressed himself by spending his ill-gotten gains on a fleet of the newest and most expensive automobiles to be had and on a home that would symbolize his position as a solid citizen, albeit one who had an impenetrable vault built into his basement. The townspeople of Colchester liked to see Kelly Wagle appear well off, for that gave them an opportunity to point to him as a citizen of Colchester who brought attention to them at a time when the town was struggling for an identity. The productivity of the drift coal mines, which had caused the town to prosper earlier in the century, had dwindled to nothing by the time of Wagle's rise to prominence. Although the cultural events that led up to the creation of his character seem less epic than those Paul Angle describes in Bloody Williamson, Kelly Wagle is, nonetheless, a creation of the complex culture from which he evolves. He brought notoriety to himself and the town and gave the town a focus for a brief moment. Of course, like Birger, through his ability to intimidate others, he inspired both fear and respect. And like Birger, he was a sinister figure who played to his hometown audience the role of community benefactor.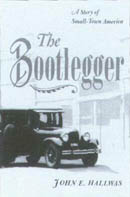 Dustjacket for The Bootlegger
Courtesy; University of Illinois
Press
Hallwas opens his book with Wagle's funeral. It is an opportunity for the reader to see the community, geographically, spiritually, and psychologically. That Wagle was a murderer — albeit with fewer but no less brutal killings to his credit than Birger — is not important in this chapter. As the citizens of Colchester return home from the burial, Hallwas writes, "they could only try to make a meaningful whole from a town mindful of contradictory fragments. But notorious lawbreaking and renowned social commitment made a difficult mix...." This is the theme behind the plotted history of Kelly Wagle. It is as much about the community's mind as it is about the life and inevitable demise of Wagle, who was mortally wounded by three shot-gun blasts fired by an unknown assailant on the darkened main street of Colchester.
In the first lines of the Preface, Hallwas tells his readers, "The Bootlegger is a literary-historical hybrid combining several kinds of lonfiction. In large measure, the information :hat it provides, the truth that it tells, and the mpact that it makes result from that combina:ion." And in closing he says, "Finally, it is well to remember that any good biography or community history is a composite of factual infornation cemented together by the author's insight to create a reconstruction of that life or that town and, in the process, reveal its significance." In saying this, Hallwas describes well the relationship between creative nonfiction and history that is effectively enacted in his work and that of Angle and DeNeal. Writing about violent subjects that few wish to remember or remember badly requires eaking out the truth by deciding which sources are reliable and which are unreliable. To some extent, the act is akin to journalism. But finally, in order to make the material interesting, the author has to select relevant details, characters, and events and mold them into a compelling narrative. The truth emerges from that process. And particularly in the case of violent events, it is a truth that is necessary for us to be reminded of in dramatic fashion as often as possible, unless, in the words of the philosopher George Santayana, we are "condemned to repeat it."
Click Here for Curriculum Materials
43
---