Published by
Association of Illinois
Electric Cooperatives
www.aiec.org
John Lowrey
Editor
Jack D. Halstead
Senior Editor
Nancy R. Nixon
Catrina McCulley Young
Michelle Reed
Associate Editors
Sandy Wolske
Advertising Editor
Erin Weller, Kara Henning,
Kathy Feraris
Graphic Designer
Derek Squires
Graphic Technician/Designer
Angie Bingenheimer
Circulation Coordinator
Illinois Country Living is a monthly publication serving the communications needs of 21 locally owned, not-for-protit Illinois electric cooperatives. More than 160,000 families receive the magazine as part of their electric cooperative membership. Monthly columns and stories provide information about topics and issues that affect the quality of their lives.
Illinois Country Living (ISSN number 1086-8062) is published monthly and is the official publicarion of the Association of Illinois Electric Cooperatives, 6460 South Sixth Frontage Road, Springfield, IL62707. The cost is $2.40 plus postage per year for members of subscribing cooperatives and $5 per year for all others. Periodical postage paid at Springfield, Illinois, and additional mailing offices.
POSTMASTER; Send address changes to: Illinois Country Living, P.O. Box 3787, Springfield, Illinois 62708.
COOP MEMBERS: When requesting an address change, please include the name of your cooperative. Telephone: (217) 529-5561
Advertising and editorial inquiries should be directed to Illinois Country Living, P.O. Box 3787, Springfield, Illinois 62708. National advertising representative: The Weiss Group, 14826 North 54th Place, Suite 101, Scottsdale, AZ 85254 (602) 482-8844. Acceptance of advertising by ICL does not imply endorsement by the publisher or the electric cooperatives of Illinois of the product or service advertised. Advertisers are screened by the publisher and every effort is made to protect the subscriber, but ICL is not responsible for the performance of the product or service advertised.
EDITORS: Articles appearing in Illinois Country Living may be reprinted upon consent of the editor. For permission phone (21 7) 529-5561 or write to John Lowrey, editor, Illinois Country Living, P.O. Box 3787, Springfield, IL 62708.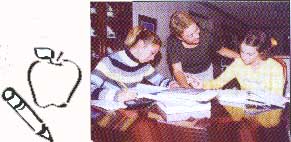 COVER STORY
On the cover: Vicki Burn's, member of Shelby Electric Cooperative in Shelbyville (center) has been home schooling her two daughters Lauren (l) and Lane since they were born.
DEPARTMENTS
Illinois State Director USDA Rural Development Douglas A. Wilson says rural areas must band together to promote rural development.
Five members receive a $100 bill credit for helping the electric cooperatives with a survey.
Don't let an undercooked turkey ruin your Thanksgiving.
Your garden's reward was worth the agony.
Fireplace kits are easy to install and keep warm air from leaking out of your home.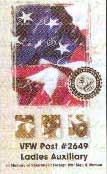 This Thanksgiving, fill your home with the smell of Oven Stew from the recipe collection of the Winchester Methodist Women of Winchester. And for dessert, please your guests with Peanut Butter Surprise from the recipe collection of the VFW Post #2649 Ladies Auxiliary of Cairo.
Celebrate the holidays by touring the Seminary Street Holiday Open House in Galesburg. Or enjoy the outdoors by attending Christmas at Walnut Grove Farm in Knoxville.