THE 2001 SPRING SESSION of the Illinois General Assembly was notable for many reasons, not the least of which was the largest number of bill introductions in the past 10 years: 5,153 bills, which is a 25 percent increase over the last odd-numbered year session in 1999. During the regular session, a total of 540 bills passed both houses. Governor Ryan has approved 494 bills, vetoed 28, and amenditorily vetoed 18. In total, 282 Senate bills and 258 House bills were sent to the governor, which was the lowest number sent to the governor in the last 10 years.
Information on all bills the association has been tracking on behalf of the IAPD membership is available on the Internet at www.ILparks.org or www.legis.state.il.us/legisnet/legisnet92/92gatoc.html.
The state budget for fiscal year 2002 is nearly $53.37 billion, 9.57 percent higher than last year's $48.71 billion. General Revenue Fund appropriations rose about 3 percent, from $22.7 billion to $23.4 billion. But appropriations from other state funds and from federal funds rose 25.6 percent, from $14.2 billion to $ 17.8 billion.
Fiscal year 2002 is the third year of the governor's five-year $12 billion Illinois First program to rebuild the state's infrastructure. The three agencies getting the biggest dollar increases reflect both new appropriations and reappropriations to those programs. These include the Department of Commerce and Community Affairs, which received $2.3 billion for economic development. Infrastructure improvements include $2.3 billion for roads and $42.2 million for rail, including $24 million for the high-speed rail between Chicago and St. Louis.
Of the $1.1 billion included in the FY2002 budget for new construction for Illinois First, $300 million was divided among the four legislative caucuses (Senate republications, Senate democrats, House republications, House democrats) for member initiative projects.
The General Assembly appropriated $33.7 million from the Tobacco Settlement Recovery Fund for fiscal year 2002, mainly for these purposes: $107 million to expand the "circuit breaker" program; $35 million to fund the second year of the state Earned Income Tax Credit; $51 million for tobacco prevention and control; $25 million for medical research and treatment; $91 million for the Governor's Technology Initiative; and $28 million for various capital projects.
The remaining tobacco settlement money goes to the Budget Stabilization Fund or "rainy day" fund created in fiscal year 2001.

AIVs
SB 1294 (O'Malley-Molaro)
All-terrain vehicles and off-road motorcycles, if bought after 1997, are added to the Vehicle Code's definition of "vehicle." Last action: vetoed
Bingo
SB 174 (Weaver-Philip)
The management and operation of bingo games are no longer restricted to members of a sponsoring organization or its auxiliary.
Donated Vehicles
SB 74 (Watson)
If a subsection 501(c)(3) charitable organization is given a motor vehicle, it need not send the certificate of title to the Secretary of State for a new certificate, but can reassign title to the person to whom it sells or gives it.
Environment
The General Assembly voted to offer grants to help restore contaminated "brownfield" sites; required no emissions trading to begin in May 2004; banned use of the fuel additive MTBE in 2004; and strengthened enforcement of the Lead Poisoning Prevention Act.
Ethics Statements
HB289
A person holding more than one state position, or more than one local position, for which statements of economic interests must be filed can file one statement for all state or all local positions.
Freedom of Information Act
HB 3078 (Righter)
Amounts for which a public body agreed to settle suits are to be disclosable under the Act. Last action: vetoed
Local Government
HB 3098
Requires recording or transcribing of closed meetings of public bodies; passed the House 91-10 and is still subject to consideration in the Senate Executive Committee.
12 ¦ Illinois Parks and Recreation
---
ISSUES AND INSIGHTS FROM THE LEGAL/LEGISLATIVE SCENE
Overlapping Districts
HB183
If a court holds that taxes were under - or overextended before 2001 in a taxing district that crosses county lines, later levies must be adjusted to make up the error.
Revenue
Successful bills will increase state sales tax allocations to the McCormick Place Expansion project; exempt from Illinois income taxation all military pay, and contributions to accounts in the College Savings Pool.
Sports Referees
SB 50
(Syverson-Dillard) Attacking a sports official at or near an athletic facility will bring a minimum fine of $1,000 a first time and $2,000 for a repeat offense. Last action: vetoed.
Unemployment Tax Exemption
SB 252 (Lauzen)
Effective January 1, 2002, Illinois day and resident summer camps will no longer have to pay Illinois Unemployment Insurance on the salaries of full-time students. This exemption does not apply to nurses, cooks, maintenance or office staff and other non-students. Only counselors, program staff and junior counselors, who by their full-time student status are ineligible for Unemployment Compensation, qualify for this exemption.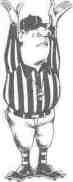 NEW LEGISLATORS
Republican Jonathan Wright of Hartsburg will take a seat as the state representative for central Illinois' 90th District at the next
CENSUS 2000: HOW ILLINOIS STACKS UP
Statistic Illinois United States
Population Growth ......... 8.6 percent.... 13.2 percent
College graduates ........... 27 percent .... 25.1 percent
Median age ................... 34.7 ............. 35.4
Average household size... 2.67 ............. 2.61
Mean time to get to work . 27 minutes .... 24.3 minutes
Below poverty level.......... 11.4 percent.. 12.5 percent
Source; U.S. Census Bureau

INVITE YOUR LEGISLATOR TO THESE EVENTS IN 2002!
Friday, Jan. 25 noon to 3:00 p.m.
All Conference Luncheon and Awards Show, followed by dessert in the Exhibit Hall
Hyatt Regency Chicago
Invite your legislator to lunch with you and your agency leaders at the impressive all conference luncheon and awards show, attended by more than 2,000 park professionals and elected officials. Legislators will be introduced to the audience. Free valet service and an escort to the luncheon location is provided tor each legislator. They simply need to show up at the main entrance to the Hyatt Regency Chicago about 11:45 a.m. Be sure to extend an invitation to your legislator to tour the exhibit hall, following the luncheon. There they will see the diversity and magnitude of the park and recreation business, with more than 270 vendors on display. NOTE: IAPD sends every legislator a formal invitation to this luncheon in early December.
Tuesday, April 23
Park District Day at the Capitol
Illinois State Capitol, Springfield
In conjunction with the IAPD Legislative Conference (April 23 and 24), IAPD has reserved the first floor rotunda and corridors for "Park District Day at the Capitol." Plan to share information about what your agency provides residents of the state of Illinois and how you improve the quality of life in your community. Bring your agency exhibit or create one! Bring a mascot and lots of enthusiasm. It's an opportunity for park districts to shine. AND, be sure to tell your legislator that your agency will be "on display" at the Capitol that day.
Tuesday, April 23 6:00 p.m. to 8:00 p.m.
IAPD Legislative Reception
Springfield
Invite your legislator to the annual IAPD Legislative Reception, held in conjunction with the Legislative Conference. It's always a good time and an excellent way to get to know your legislator in an informal, festive setting. NOTE: Many agencies invite their legislators to dinner following this reception. This is another way to foster a good working relationship with the legislative leaders who have such an impact on your agency's day-to-day operations.
November/December 2001 ¦ 13
---
STATEHOUSE INSIDER
meeting of the General Assembly.
Wright is a lawyer in private practice and also serves as city attorney for Atlanta. He replaces John Turner, who left the legislature in June for the 4th District Appellate Court.
Claude "Bud" Stone of Morton will represent the 45th Senate District, serving out the unexpired term of Robert Madigan, who resigned in June. Stone, a retired caterpillar executive, also serves as Tazewell County Republican Party chairman.
Madigan, a Republican from Lincoln, left his seat in the Senate to serve on the Illinois Industrial Commission, a seven-member body appointed by the governor to administer claims for workers injured or killed while employed by the state.
LEGISLATIVE EFFECTIVE DATES AND THE GOVERNOR'S VETO POWER
A significant part of the legislative process involves the governor's action on bills. Within 30 days after passage, a bill must be sent to the governor. If he approves the bill, he signs it and it becomes a public act. If the governor does not approve the bill, he vetoes it by returning it with his objections to the house where it originated. If the governor does not act on a bill within 60 days after it is sent to him, it becomes a law without his signature.
The Illinois Constitution allows the governor to make four kinds of vetoes to bills: a total veto, amendatory veto, item veto, or reduction veto. The last two apply only to appropriation bills. The following describes each kind of veto, the possible legislative responses to it, and the effective date of a law resulting from re-passage by the General Assembly.
Total Veto
The governor may reject an entire bill and return it with a statement of objections to the house where it originated. If the first house, by vote of at least three-fifths of the members elected to it, the bill becomes a law. Otherwise it is dead.
Amendatory Veto
A governor who approves the general purpose of a bill but finds fault with one or more of its details can return the bill "with specific recommendations for change" to the originating house. In practice this has meant the governor has returned the bill with a proposed "amendment" setting forth the exact text of each suggested change.
Two responses are possible to an amendatory veto:
(1) the General Assembly can override the veto by three-fifths vote in each house, in which case the bill becomes law in the same form in which it was originally passed by the General Assembly; (2) the General Assembly can accept the governor's recommendations by a mere majority of the members elected in each house. In the latter case, the bill is returned to the governor, and if he certifies that it conforms to his recommendations, it becomes a law.
Effective Dates of Laws
The date when a law takes effect must be distinguished from the date when it is enacted. When the law takes effect depends on several factors. The Constitution provides that a bill passed in any calendar year before the intended session ending (now midnight May 31), with no effective date in its text, will take effect on a uniform date set by statute. A statute now sets that date as January 1 of the next year. However, such a bill may set an effective date in its text, which can be earlier or later than January 1.
In the case of a bill passed after May 31 in a calendar year, the Constitution says the resulting law may not take effect until June 1 of the following year, unless it contains a specific earlier effective date and is passed by three-fifths of the members elected to each house.
If a bill is totally vetoed and the veto is overridden, its effective date is determined as if the governor had approved it.
VOTES NECESSARY TO RESPOND TO VETOES
The following table summarizes the majorities necessary for the General Assembly to act on the various kinds of vetoes.
Type of veto

Action

Vote required

Votes needed

House

Senate

Total

Override

3/5

71

36

Amendatory

Override Accept

3/5

71

36

Accept

Constitutional majority*

60*

30*

Item

Restore

3/5

71

36

Reduction

Restore

Constitutional

60

30
*If the General Assembly after May 31 accepts the governor's recommendations, the law that results will not take effect until June 1 of the next year unless (1) it contains an earlier effective date and (2) at least a three-fifths majority in each house to accept the governors changes.

Here you'll find exclusive, irreverently written updates of every vote in the U.S. House and Senate. See "Cast of Characters" to find your member of Congress and check out profiles of all 535 representatives and senators. "Inside Congress" takes you behind the scenes to learn what members of Congress "really do everyday." Use the "QuickFree" pages to get free stuff from your representative or senator! And sign up for the free personalized e-mail service that watches your congressional leaders.

14 ¦ Illinois Parks and Recreation
---