Carnegie s libraries

A photo gallery of Illinois small-town treasures
The Carnegie library movement, established through the philanthropy of industrialist Andrew Carnegie at the beginning of the last century, had a profound effect on public education in Illinois. More than 100 small and mid-size communities in the state received Carnegie grants to build new public libraries; for some towns it was their first. These well-designed and solidly constructed buildings, all built between 1902 and 1918, were erected near the centers of towns so that all citizens might have free access to books and information. Built as temples of wisdom, Carnegie libraries quickly became cultural centers, a function that remains vital to this day. In many cases, the library architecture still enhances the community's aesthetic. Last year the Illinois State Historical Society's Centennial Awards Program recognized the states 83 remaining Carnegie libraries. Though not all of the standing Carnegie buildings remain libraries, most still do. While you're traveling around the state this spring and summer, take a moment to visit these remarkable libraries.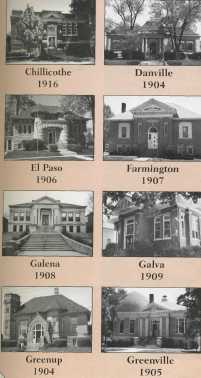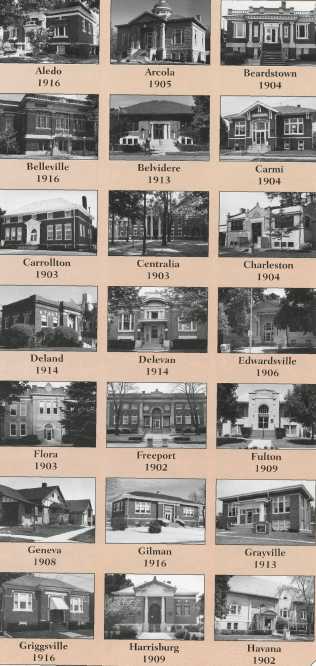 Illinois Heritage 9
---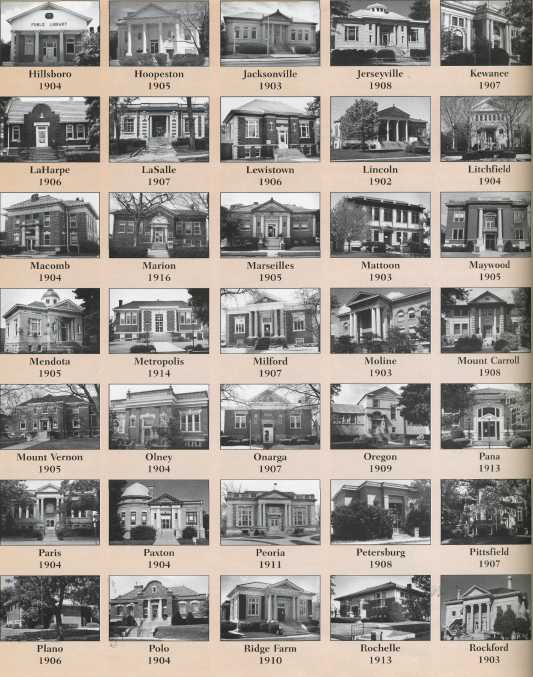 10 Illinois Heritage
---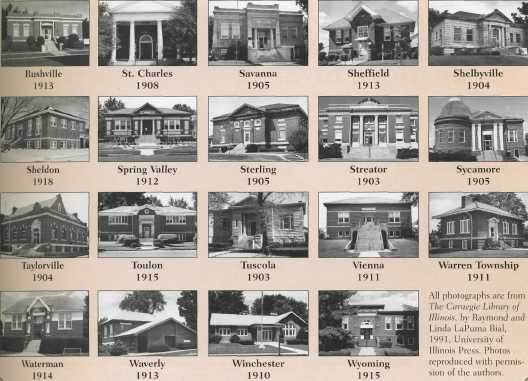 Illinois Heritage 11
---